Dear Patentcloud Users,
We are so thrilled to announce our newest long-awaited feature in SEP OmniLytics — SEP Claim Charting! We are more excited about this new update than last year (2021) when we launched our Essentiality Rankings!
Patentcloud's SEP OmniLytics is a data-driven app specifically created to monitor and analyze standard essential patent (SEP) declaration data curated from the ETSI IPR database. Committed to providing transparent and insightful SEP declaration data, SEP OmniLytics strives to discover new ways to evaluate the 5G SEP landscape and examine the essentiality of SEPs.
Upload and map your own claims to any 3GPP technical specifications or reports with our latest exclusive feature — SEP Claim Charting. Move forward with the next crucial step for determining TS Relevancy, not just for existing claims, but also for claims that are still currently drafting!
Now, all our users need to do is copy and paste any claim into the SEP Claim Charting function, select the desired 3GPP technical specifications or reports to map the claim to, and Submit!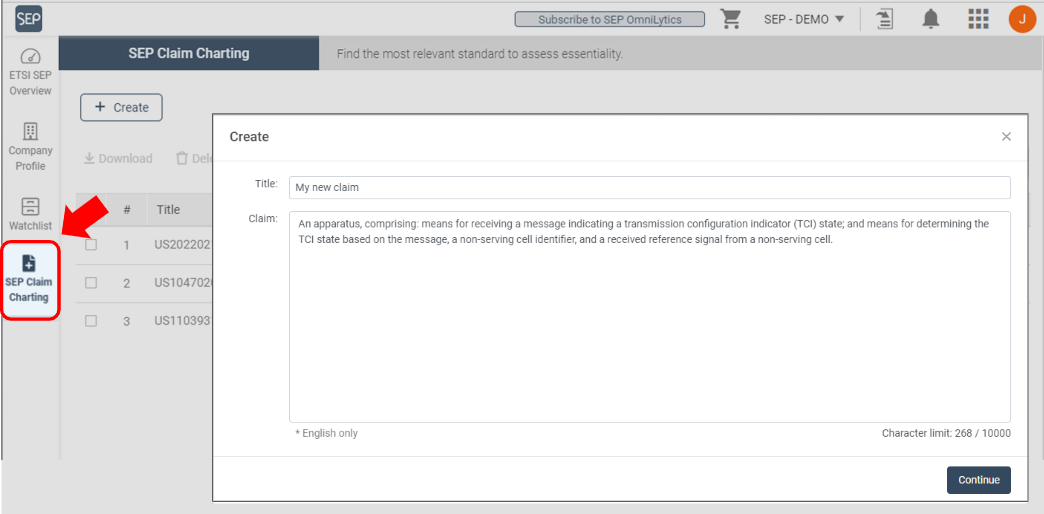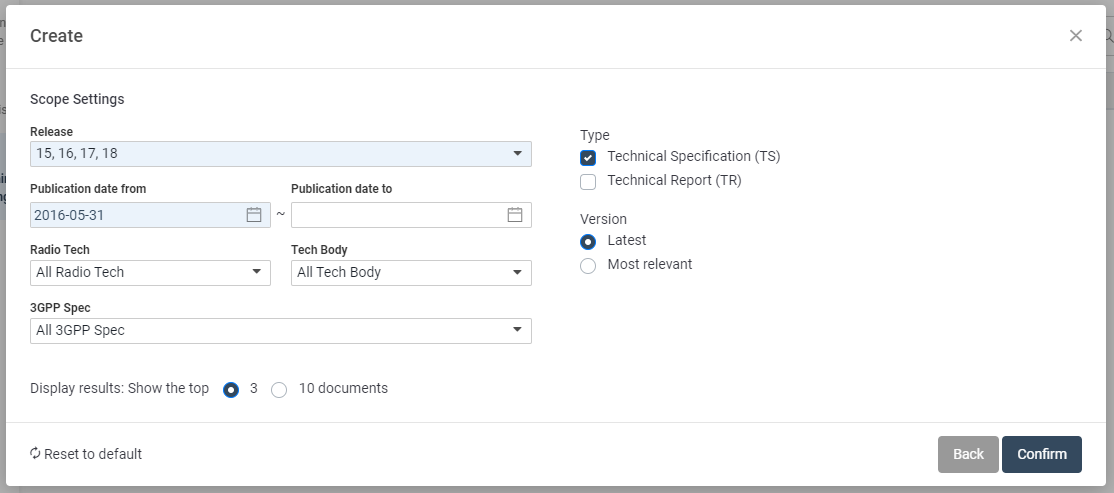 See which sections of the relevant technical specifications are highly relevant to your claim and which critical keywords have been mapped.
We know that many of our users have been waiting for the launch of this feature, so why don't get started now?! Just log in and start uploading your claims!
Haven't tried SEP OmniLytics before or need more information? Click the button below to contact your Client Success Specialist now.