People are never assets. People are intelligent subjects that leverage knowledge and resources to create remarkable innovations.
Y.P. Jou
Founder and CEO of InQuartik
Being part of a bright team is thrilling and fun. We get to delve deep into the world of intellectual property and inventions. We get to meet field experts, test ideas, and create solutions for IP professionals and inventors across the globe.
We need more talent to join us. Patentcloud is the AI-powered patent solution with a robust database that can support almost any business. When bringing Patentcloud to the world, we have discovered an enormous amount of topics to work on. While we operate on a large scale, to help our clients succeed, there is still a lot to do.
Expanding our horizons
IInQuartik strives to provide worldwide professionals with ever more actionable insights to advance their business and research. Hence, we need ever more talent to join our team in achieving:
Growth Cultivation
Freedom, accountability, and high performance are what we value. Our people are one of a kind in data, software engineering, intellectual property, and numerous other fields. We trust their decisions and actions by providing everyone with a free environment to grow.
As a large portion of intellectual property's value is still undiscovered, we depict our future with step-by-step progress. To find the best way to facilitate agile moves and great ideas, we provide an environment in which to collaborate.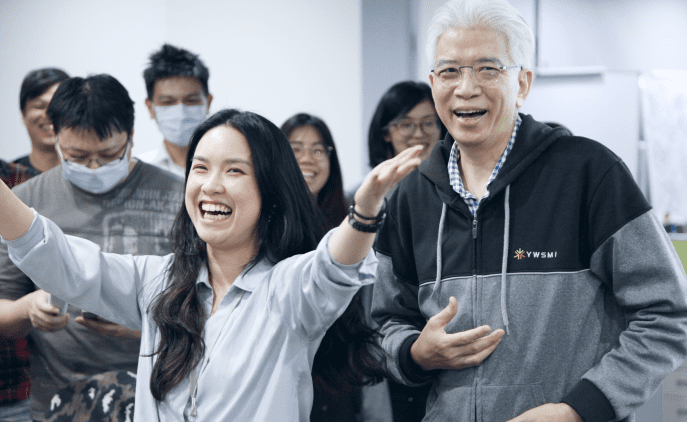 A Nurturing Workplace
We support our people in a trusting environment. There are principles to follow, and benefits to enjoy. Here are some of the popular perks we love:
Flexible Schedule
Start working anytime between 6-10 am, and take off between 3-7 pm accordingly. Flexibility brings the best out of both the early birds and the night owls.
Remote-Friendly Culture
We provide remote options for colleagues with family or personal needs. As long as you meet the requirements, you may work from wherever you want.
6-Week Ramp-Up
We provide a six-week learning program for new hires to get their feet wet quickly. During the six weeks, new members will learn about what patents are and how the team works. With frequent assessments every two weeks, both parties can gain a clear understanding of progress and goals.
THERE'S MORE!
Day off on make-up days, birthday leave, travel/physical exam allowance, clubs, Bring-Your-Own-Device (BYOD) allowance, and much more!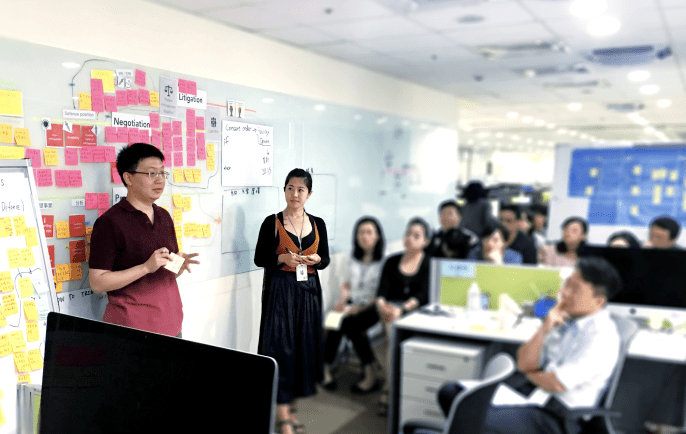 A Team of Professionals
Colleagues may not be everyone's top reason for working in a company, but it certainly affects our motivation. InQuartik has a strong set of principles when it comes to people selection. We want to see our colleagues have the knowledge to guide, the acumen to move, the passion for communicating, and the honesty to introspect and grow. Here at InQuartik, you are always welcome to discuss your career path with your managers. Our unlimited business scope gives us tremendous opportunities to grow. As long as you are capable, you are free to take on any challenges across all fields.
We want to talk to you
We cannot possibly succeed without the genius ideas of our members. As there is still a lot to accomplish, InQuartik keeps looking for people to join and grow together. We understand that finding a job can be confusing, so please take a look at what we look for in our candidates:
Professionality
The quality of being professional. Professionalism includes your knowledge, skills, abilities, and the effort you put into making improvements.
Share the Vision
We strive to help our worldwide users to deliver better results by simplifying patent work. IP professionals can focus on what matters, including strategies and inventions, with Patentcloud. If you believe in the power of data and dream to change the world, InQuartik may be the place you are looking for.
Live Our Values
Communication, Honesty, Acumen, Momentum, and Pioneering—they are what we believe in. We are looking for talents who strive to go above and beyond.
GROWTH MINDSET
There are always things to learn in the patent & IP world. At InQuartik, you will learn from experts, peers, books, and our global affiliates. We invest in people so they can live their best lives at work and at home. We encourage everyone to take courses, attend conferences, and find mentorship opportunities to develop and grow within the industry.
Everyone has dreams, yet only a few can bring them to life. InQuartik maintains an extremely high bar for our hiring process to find individuals we can trust and give them an environment in which to grow.
Hiring Process
Application Review

Our Talent Acquisition team kicks off the process by reviewing your resume and credentials. You'll hear from one of our team members if we think the position(s) is/are a good fit for you.

Interview

You will speak with prospective manager(s), the People Operations Team, and possibly an executive too. You can expect a combination of between 1-3 interviews and role-related assignments. The process takes two weeks on average, depending on schedules.

Selection

We make our hiring decisions based on the best possible fit for the role. Our team rates each candidate based on a set of position-related criteria and feedback from each interviewer to make a thoughtful hiring decision. The Talent Acquisition team will follow-up with you after the interview.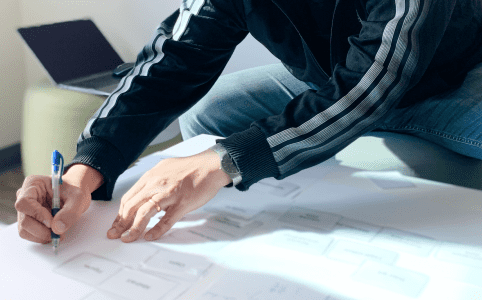 How to Prepare
Review the job description. The job description highlights the qualifications we are looking for in the ideal candidate—for example, programming languages, the field of knowledge, and so forth. If you have any questions about the job description, you can always reach out to the recruiter.
A place for brilliant minds
InQuartik gives our talented team a stage on which to shine. We have visions for every occupation. No matter what your strength is, you'll find a place.
Data Science & Data Engineering
With expertise in Computer Science, Mathematics, Statistics, Physics, and Psychology, our data science and engineering team process and transform patent and non-patent-literature data into actionable insights.
Intellectual Property drives and protects the innovative ideas. InQuartik strives to extract the real value of inventions with our search tools and AI-driven solutions. To achieve the goal, we develop the Machine Learning models from classic statistical models to modern deep learning models and use different programming languages such as R, Python, and Java to process the data. A growth mindset is necessary to build "state-of-the art" technologies. We are looking for passionate talents who are familiar with SQL and NoSQL databases to store the processed data, and distributed computing is frequently applied for processing and modeling.
Data Science
With the complex nature of patent and non-patent-literature data, our data scientists develop cutting-edge artificial intelligence technologies that enable efficient management of all stages of the patent's lifecycle. Challenges include Computer Vision and Natural Language Processing for patent/non-patent text, and Statistical Modeling for structured data. At InQuartik, you can grow your innovative AI technologies for the niche yet expanding IP, R&D and M&A world.
Data Engineering
Our data engineers provide Patentcloud with high-quality data to support all aspects of Patent Lifecycle Management. Data engineers continuously collect, process, and standardize the data from global sources, including AI-powered data generated by data scientists. We focus on accuracy, completeness, conformity, integrity, and availability for the processing of 100+ million patent documents from 90+ countries that are managed by our data engineers.
Software Development
The Software Engineers are the pivotal roles that convert data and its insights into the actual presence of Patentcloud. While their backgrounds are diverse, to create a reliable platform for professionals' use, we emphasize the intelligent presentation of the required details.
InQuartik provides a free, flat, and vigorous environment for our members. The nature of IP data and insights are complex. As a software engineer, you balance the platform's responsiveness and the thoroughness of the information with innovative ideas. We welcome everyone to contribute creative ideas that make Patentcloud robust. We use Java, Vue, and Highchat to web-pack/build a SaaS Service on AWS cloud, from Maria DB to MongoDB, from Redis to CloudFront.
Frontend/ Backend/ Fullstack Software Engineering
InQuartik strives to create a groundbreaking IP platform for worldwide elites. While that may sound daunting, we have experienced field experts and the agile developing framework to support our software engineers. We need not only an innovative but also a robust product to reshape our users' data-using behavior. To keep our quality promise to clients, we prefer using languages and databases proven to be reliable. However, to ensure our product's thoroughness, we welcome every member to discover, test, and contribute new ideas. We also embrace experiences, which are made up of trials and the ability to learn. If you are a passionate person who wants to create products that forever change the belief of what technology can achieve, you may be the talent we are looking for.
Quality Assurance (QA) and Security Engineering
Accuracy, reliability, security — these are the yellow brick road to SaaS users' subscription. QA and Security engineers look after Patentcloud by putting themselves into users' shoes to assess performance. They test the current system, identify potential risks, and advise new structures or designs that perfect the products. Due to Patentcloud's comprehensive design, QA and Security Engineers' testing requirements are diverse. We expect the member to have strong technical skills, meticulous but creative approaches, excellent communication, and the belief of doing things right. If the descriptions fit you, we are more than happy to schedule an interview.
Product and Design
Concept, package, and process are three criteria that users give our product a hedge above other competitors. A good product design shows what a company perceives clients' pain and how it approaches it. Our Product and Design members require high conceptual skills and strong pain-solving ability to manage the complex IP issues.
Product Manager takes care of the product logic, whereas UI/UX Design is in charge of human interaction. Patentcloud's users scatter in very different industries with very different prior IP knowledge: they could be experienced experts or novice individuals. In other words, Patentcloud has to be thorough, intuitive, and resourceful to cover a wide range of use.
Product Management
Product Managers investigate client needs, define the features, articulate the final product, and turn the vision into a reality. InQuartik's Product Managers are facing a product with very few references globally. With minimal prior references to our product, we work closely with IP and M&A professionals to delve deep into the pain points and build solutions. Besides the excellent communication skills and learning ability, we expect members to have data-verification skills, along with a fundamental understanding of SaaS and AI solutions, to excel in the work. While the requirements may look challenging, the Product team is trusted and highly empowered. Internally, they represent users and lead the product team from development to the market. Externally, they connect field experts and clients to raise the standard of products continuously. Here at InQuartik, we grow talents to experts.
UI/UX Design
What design highlights the analysis takeaways the best? Which elements to include to make the decision-making process informative but straightforward? The solutions our clients expect Patentcloud to provide are meticulous details with clear highlights. While flashy decors may be fascinating, the team focuses on structure and process. InQuartik's designers understand our users through user research and usability tests, which may be qualitative or quantitative. After defining the needs, user flow, and overall experiences, we carefully assess the feasibility and usability. Our versatility and growth mind, and down-to-the-earth attitude are what we are proud of. We keep advancing our skills, including UI/UX and front-end technology, to provide the best design for clients. If you are a designer who loves precision and organized information, you may be the talent we are looking for.
Intellectual Property Professional
As InQuartik's think tank, the IP Professional team is looking for self-motivated intellectual property professionals with ten or more years of industry experience in semiconductors, artificial intelligence, pharmaceuticals, medical devices, autonomous vehicles, IoT, SEP and international patent prosecution, portfolio management, freedom to operate and monetization.
The team works closely to develop a customized career path for long-term professional growth and success. You will partner with experienced professionals, most of whom hold PhDs or with a Master's degree, who are committed to the highest level of excellence, yet value and maintain a collegial and team-oriented atmosphere.
Technical Experts
Our technical experts help clients to monetize their intellectual property by turning their patent portfolio into valuable investments with operational and commercial benefits. We're looking for technical experts with patent portfolio analysis and patent lifecycle management skills and a thorough understanding of global IP monetization trends. Technical experts will also support clients with various challenging tasks, such as, patent infringement analysis and invalidity analysis used for patent prosecution, litigation or various FTO and monetization activities.
Patent Attorneys
Our global patent attorneys represent and assist clients with obtaining quality patents that are capable of protecting inventions and generating value for patent owners. To help our clients build an effective patent strategy and portfolio to advance their business, we guide them through the comprehensive and convoluted patent prosecution and litigation process. We're seeking patent attorneys with a background in intellectual property and industry experience in patent portfolio management, R&D, and a variety of patent and IP-related legal issues. Patent attorneys will support clients through patent claim analysis, claim construction and claim charts required during patent prosecution, litigation and transaction.
Patent Scientist
Our patent scientists have experiences in patent filing and prosecution. A good patent not only is easy to read and easy to understand, the claim scope covers novel and useful technologies that are widely adopted in the market. While the invention itself may be complicated, InQuartik's Patent Scientists across multiple industries delve deep into the ideas, find the core components, and create high-quality patents. If you are interested in turning clients' proprietary ideas or inventions into quality patents that are actually being used and cited in the industry, we love to speak with you!
Marketing
Successful marketers know how to observe clients' behavior and habits, understand their needs, and design perfect campaigns that trigger their interest. Since InQuartik's target market is relatively broad, we need talented marketers to identify the market potentials and develop robust campaigns. Our decisions are based on facts collected from qualitative or quantitative research. Besides the excellent verbal and written communication skills, we expect our members to have the ability to conduct independent research.
With a diverse culture and academic background, this energetic team is also a quick learner. Their continuously enhanced IP knowledge equips them for in-depth communication with clients. If you are a confident marketing professional with a passion for the IP and M&A world, we want to speak with you!
Growth Hacking and Market Intelligence
Growth Hackers and Market Intelligence members work closely with each other. They investigate the market potentials, evaluate resources, and make rapid growth. Growth Hackers aim to create profitable scaling by balancing InQuartik's vision with deep-dive research. On the other hand, Market Intelligence members take care of information relevant to the identified markets. Considering the scope of Patentcloud, our Market Intelligence team studies the IP and M&A world from the macro perspective to industry-specific details and provides insights to other teams. These two functions work together to make our actions precise and lead InQuartik's business to the next page.
Content Marketing
Intellectual Property fascinates the world with its uncovered benefits and hidden potentials. While professionals are familiar with IP's ever-changing essence, to disclose the intelligence treasure fully, InQuartik has our Content Marketing team take care of the communication. The Content Marketing team reviews both academic, industrial, IP and M&A reports, and refine them into short posts on social media. They also write blogs, white papers or longer articles to unfold specific topics thoroughly. The team is also in charge of social media management, which includes not only writing but also designing — designing proper content that fits the users' reading habits. If you are good at engaging readers with words, you may be the talent we are looking for.
Channel marketing
Channel Marketing reaches current and potential clients at various touchpoints. Patentcloud contains a variety of IP and non-patent-literature data use based on users' purposes. With the extensive data quantity and high data quality, our products are scalable. In other words, we are flexible in finding the ideal channels. We encourage our Channel Marketing team to try different approaches and the latest marketing tactics to create growth. We are looking for individuals who are good at numbers, statistics, and all kinds of digital marketing tools to join us.
Research and Analytics
The foundation of successful marketing is the ability to move fast with the target audience. While the market preference may seem haywire, they may still be predicted through well-designed research, including metrics and interpretation of numbers. The members often have the knowledge and great passion for statistics — they love numbers! To fully equip the Marketing team for dynamics, InQuartik's Research and Analytics team participates in both research and strategy planning. If you are a critical thinker who strives to facilitate marketing decisions with data, we love to speak with you!
Client Success and Business Development
Client Success and Business Development are the bridge between clients' current and desired future, and the bridge between InQuartik and the world. We listen to clients and partners' longing for success, review our products and potentials, and provide innovative solutions that grow. As our clients and partners are top professionals all around the world, we pay particular attention to our approaches to work with them. InQuartik's way of doing business is continuously revolving with first-hand feedback and scientific facts, including how we collect the factual data via the process and how we integrate it into solutions. While facing huge uncertainties, together with the team, we are creating a new IP intelligence era.
Client Success
Client Success, as its name implies, aims to ensure clients achieve their success when using our products and services. Unlike traditional sales, the team focuses on long-term, scientifically engineered, and professionally directed strategies for maximizing clients' and our sustainable value. Based on the purpose of client engagement, InQuartik has three teams that serve this purpose to provide the best efficiency and accuracy: Client Success Executive, Client Success Relationship, and Client Success Support. Since Patentcloud has products for every stage in the Patent Life Cycle, we look into clients' business operations and customize the tools or solutions that accelerate their success. We continuously look for talent who is comfortable with the rapidly growing SaaS environment and can build trusting relationships with our professional clients.
Business Development
Developing great business takes more than passion. It requires members to think outside of the box to expand our business and partnerships with worldwide outstanding organizations. To find potential partners to work with, InQuartik's BD team creates differentiative business models, identifies potentials, and grows business with cross-field partners and C-level professionals. Even in the digital era today, the power of IP intelligence market still has a lot to unfold. Opportunities are plentiful, but we need talents with great judgment, excellent communication, and agile moves to actualize them. If you are an innovative person who wants to pivot the world, we look forward to speaking with you!
People Operations
People are never an organization's "assets." People are the ones who integrate resources with their brilliance and create remarkable achievements. At InQuartik, we treat every InQuartiker as individual clients. We investigate available solutions worldwide (thanks for the internet!) to support our employees on their way to the paramount. We also participate in multiple strategic meetings. From the in-time feedback of our global operations, we orient organizational and individual goals consistently.
Building a great workplace for professionals takes more than passion. They look forward to a fertile land where they can grow. At InQuartik, our People Operations team is made up of talents from Psychology, Business Management, Pedagogy/Education, Public Relations, and others. With the specialty covering both science and humanities, our plans and practices are the fine balance between sense and sensibility.
Organizational Development
The Organizational Development team enables systematic progress by orienting organizational goals and individual objectives. The way to success is never easy. As the InQuartik's ambassadors, we help build guidelines and communicate needs. We upgrade our performance mechanism continuously to ensure the system identifies our top performers. The team also joins regional and global operation meetings to keep our principles aligned with relevant practices. As an Organizational Development professional, you'll help keep our business on track to meet and exceed the goals.
Talent Acquisition & Development
The Talent Acquisition and Development team identifies, acquires, hires, and grows talents along with the business. With backgrounds in Business, Psychology, and Education, the team has paid particular attention to what to include within interviews and career development. Human beings are much more complicated than what can be written on resumes. We take a humanistic approach, which acquires past accomplishments and future expectations to see if InQuartik can offer what the candidates are looking for. The team also looks into the topics which facilitate InQuartikers' career development. We review academic/ internet resources, design the instructions, and work with Subject Matter Experts to build courses/job-aids/knowledge base. If you are interested in finding an excellent match for individuals and organizations, we would love to speak with you.
Compensation & Benefits
As part of the foundation of business operations, the Compensation & Benefits provides compatible packages that attract, reward, and retain our valued talents. We review global compensation frequently and innovate our compensation portfolio based on business operations and goals. The perks, unlike some fleeting pickups, are designed to boost InQuartikers' productivity. To provide a changing workplace where everyone can concentrate on making progress, the team looks into motivation theories and behavioral science, and redesign the details to tailor with InQuatik's goals. We see ourselves as C&B experts who can turn our caring to people to actual practices. If you are interested in C&B solutions for better performance or retention, we would like to hear from you.
Global Finance Management
Fuelling our rapidly growing business, the Global Finance Management team designs solutions for global development. We adapt quickly as the company grows, and help the business sail through the dynamic SaaS environment.
Finance Operations
The Finance Operations team ensures that InQuartik makes sound financial decisions. The team manages financial transactions on a global basis and collaborates with long-term business plans. Your work, whether it's modeling business scenarios and pricing, managing investment portfolios or integrating online payment for SaaS business, is used by our leaders to make strategic and sound company decisions to ensure our continued leadership in the industry.
Accounting
Our Accounting Team analyzes financial and operating results to transform the subscription financial performance into business objectives and tracking performance metrics. You'll work closely across business teams to advise InQuartik's business on partnership, membership, subscription and projects to optimize outcomes for InQuartik and reach a consensus on cost and value allocation.
Tax
InQuartik's tax team is made up of smart, perceptive members with a flair for domestic and international tax, years of experience in this field, and extensive knowledge of those tax issues most relevant to internet companies. You'll find ways to work smarter by streamlining and planning our tax processes and business models while finding ways to be innovative and compliant.
Internal Auditing
Internal Auditing monitors the risk environment across InQuartik and provides insights to enable effective risk management. This role consists of advising business management and teams to identify areas of risk and make valuable recommendations on controls. You will also have the opportunity to influence changes and decisions for business initiatives, including product launches and system implementations.
Digital Services and Operations
DSOC (Digital Services and Operations Center) equips InQuartik and its global partners with software, hardware and digital solutions. We are the reliable support behind every business function. InQuartik has more than 100 million patent and non-patent-literature databases and provides 24/7 services for our global clients. To fulfill the infrastructure requirement, we integrate the public cloud structure with stable data to create a scalable cloud platform.
Besides infrastructure, we take care of internal operations. We look into each department's workflow, interview users, and work closely with our amazing coworkers, to build systems that streamline their tasks. The integration of cross-department solutions initiates digital transformation in InQuartik and its global partners globally.
Business Process
As indicated in its name, this team takes care of software projects that refine the business process. Business Process Analyst investigates internal processes and works closely with each department to streamline the workflow. The team has in-depth knowledge of business functions, including the ultimate goals and daily operation. We are able to identify the technical and non-technical details of system performances. Once the process has been illustrated, our Software Engineers build the system and modify certain features based on the stage of business development. The thorough design makes InQuartik's Digital Services one of the most reliable teams among all internal users. If you are familiar with CRM,BI systems, or business functions such as Marketing and Financing, we would like to speak with you.
Cloud Site Reliability
The reliable infrastructure is the key to InQuartik's success in SaaS. With knowledge of networks, virtualization, security, and cloud-native skills, the Cloud Site Reliability team builds and maintains Patentcloud's infrastructure and performance. We look into the latest cloud technologies, which support the big data storage and search, and monitor the performance. We also build essential structures to prevent cybersecurity threats. With CI/CD automation deployment, we make our website services smooth and up-to-date.