SEP OmniLytics
Looking for the latest 5G SEP declaration activity?
We were, too, but we couldn't find anything — at least nothing that is convenient to browse and easy to understand. So we created SEP OmniLytics, the only online database of 5G SEP declaration activity that is also enriched with insights and intelligence.
About data quality
The ETSI database offers limited data, so how can you see the whole picture? Patentcloud fills the void with its comprehensive and trustworthy patent data.
View the detail
Stay tuned.
The ETSI database offers limited data, so how can you see the whole picture? Patentcloud fills the void with its comprehensive and trustworthy patent data.
Comprehensive
By integrating the ETSI 5G SEP data with the vast amount of quality patent data available in Patentcloud, SEP OmniLytics delivers meaningful intelligence that you can't find anywhere else.
Live
Are you still waiting for 5G SEP reports to be published once per month? Leave them behind and give SEP OmniLytics a try — it's updated in real-time.
Intuitive
SEP OmniLytics brings data to life: Each piece of information is transformed into a meaningful dashboard that is intuitive and easy to digest.
Uncover competitive intelligence.
Find out what your competitors are planning to do — and act in advance.
---
Who are the leading companies in 5G technology? Which radio technology is the most popular? Which market is the most covered?
Relying on the number of declarations might be an indication, but numbers do not always tell the truth. Analyze the dashboards to evaluate the declarer's situation from multiple aspects closely: release version, workgroup, technical specs, global coverage, remaining life, and application status, to name but a few. Eventually, you will be able to identify your main competitors as well as your potential allies, empowering you to invest your R&D resources in the right places to succeed in the long run.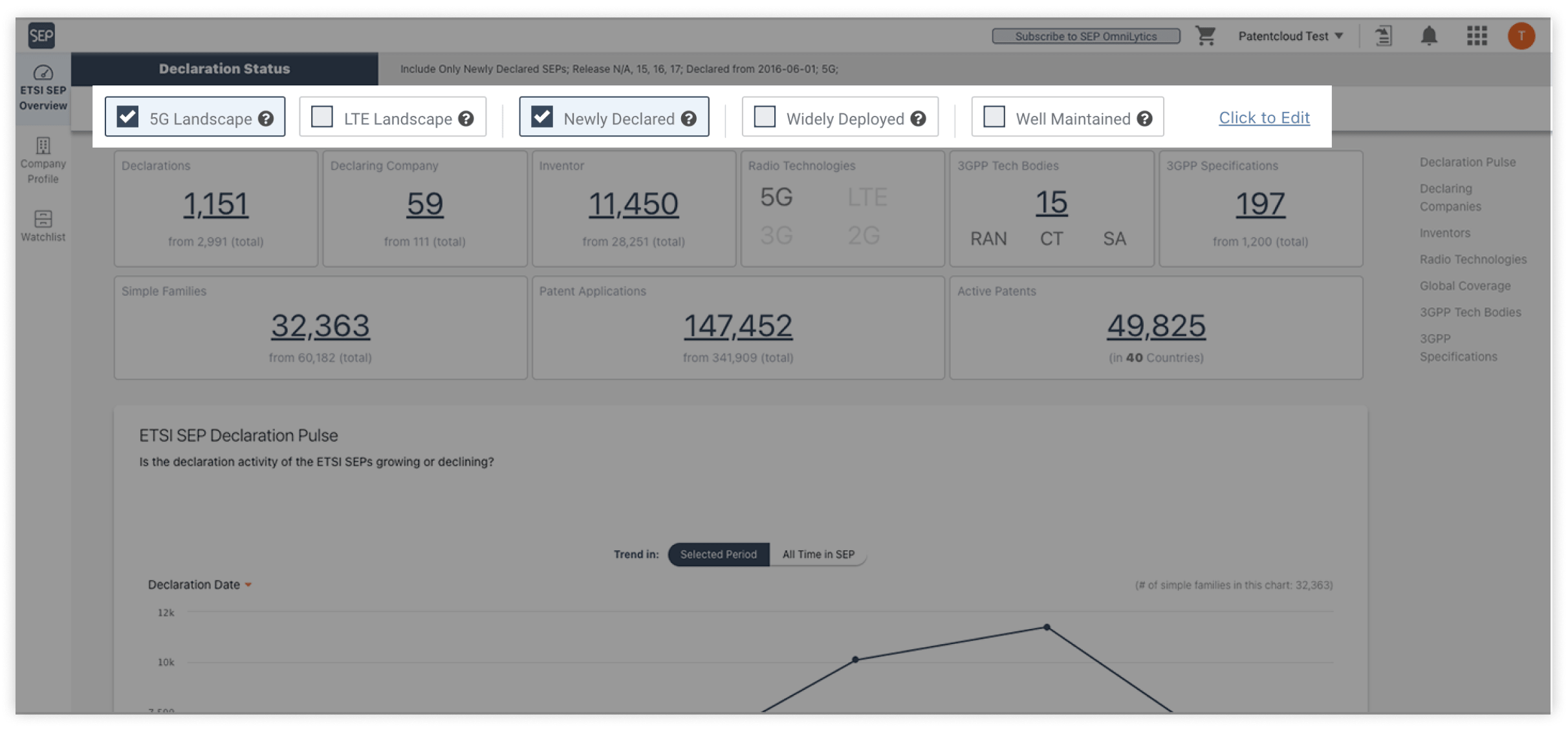 Find potential licensees.
Discover the potential licensees for your SEP portfolio:
What you do today will propel your future licensing and enforcement business tomorrow.
---
What's special about my SEP portfolio? Identifying the qualitative yet valuable patents in your portfolio is the first step to finding qualified licensees. The best approach is to have an overview of the market through SEP OmniLytics dashboards: uncover your unique position on the landscape, and once you understand your true strengths, you can pitch your licensing program with greater confidence.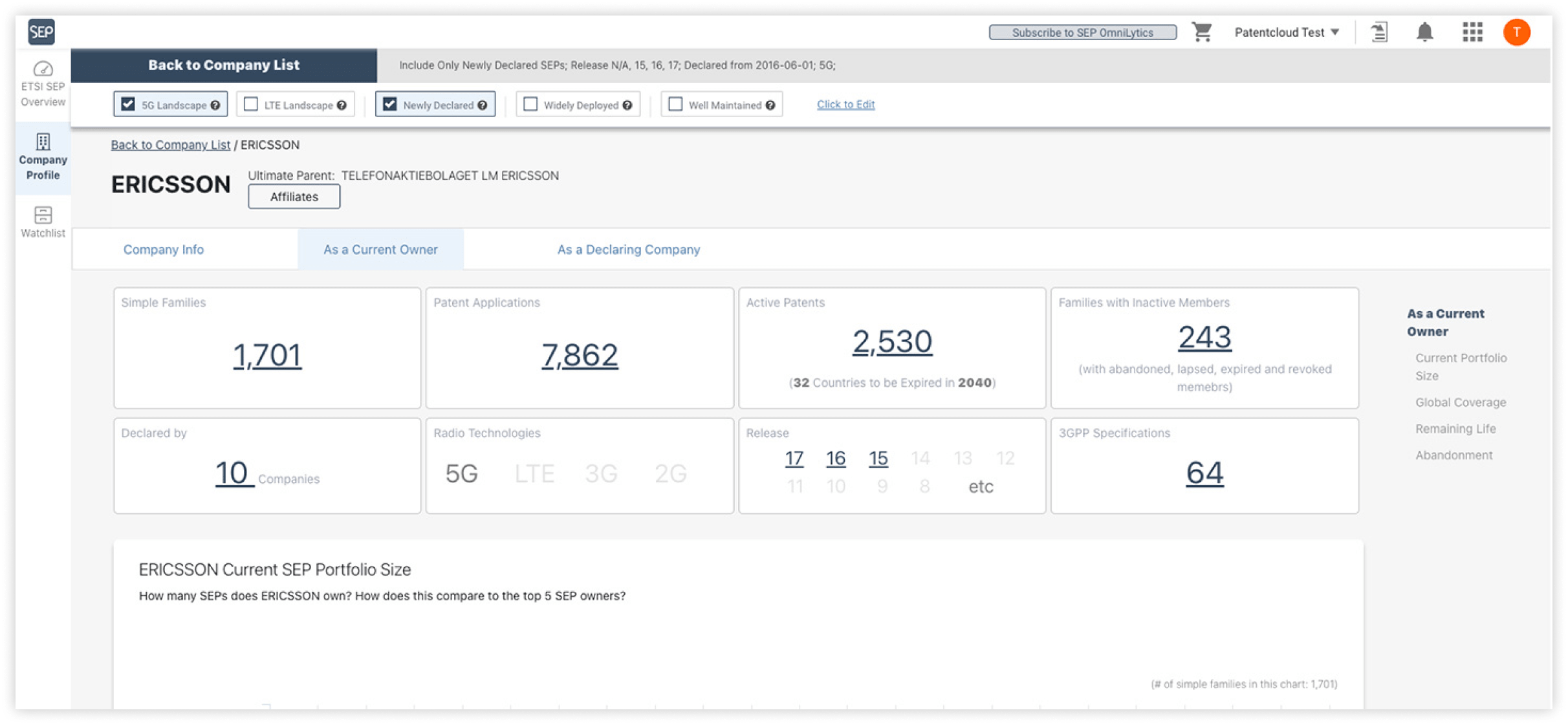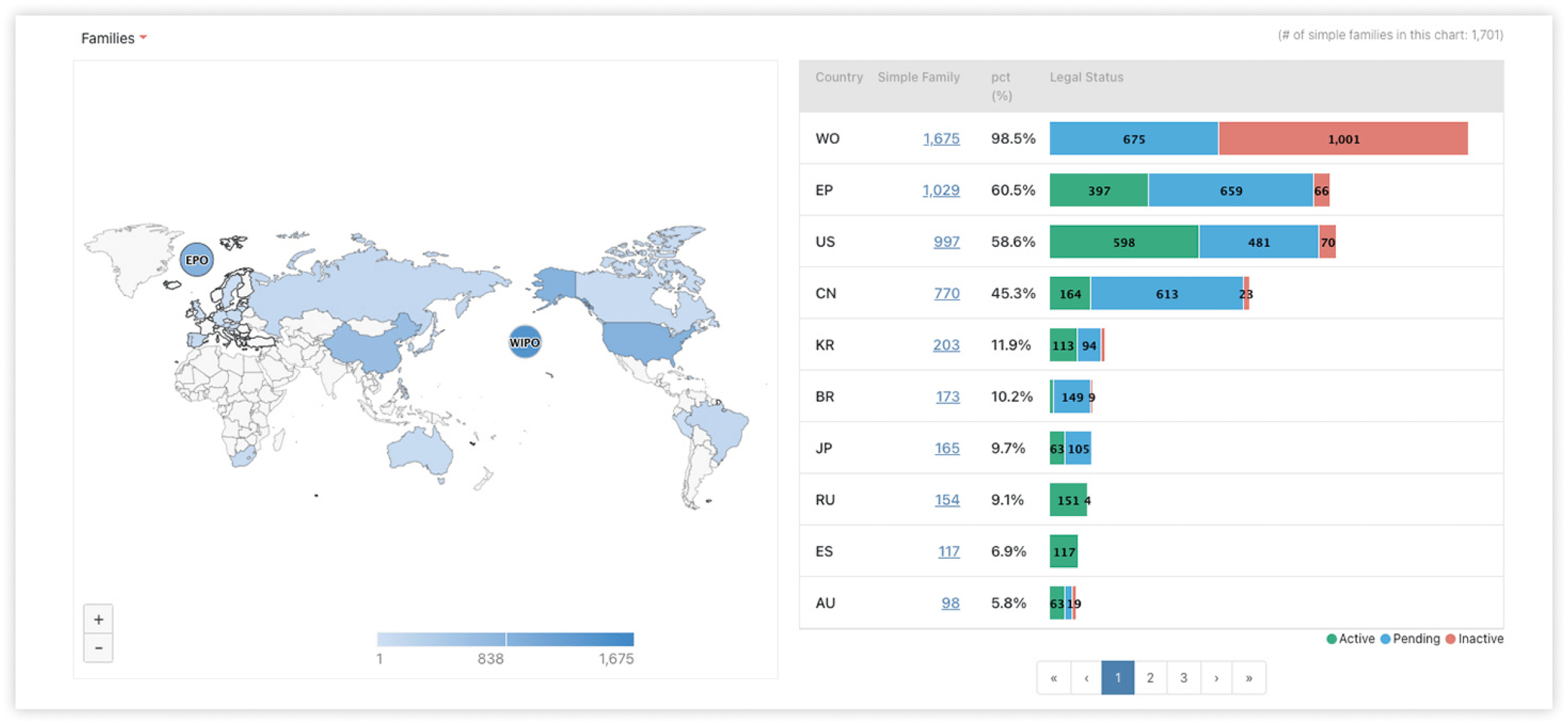 Reach a fair trade.
Have you fallen victim to paying high royalties in the past? Fear not; it's not going to happen anymore.
---
How about the patent quality, patent quantity, and the declaration status of the licensor's SEPs? Many PEs find themselves unprepared when licensors knock on their doors to ask for royalties: They simply don't have a way of knowing if the royalties asked for are fair or not. With SEP OmniLytics, you can precisely identify the licensor's profile and the declaration status to understand the true quality and quantity of the patents involved. Stop being messed around by rivals and start paying reasonable royalties.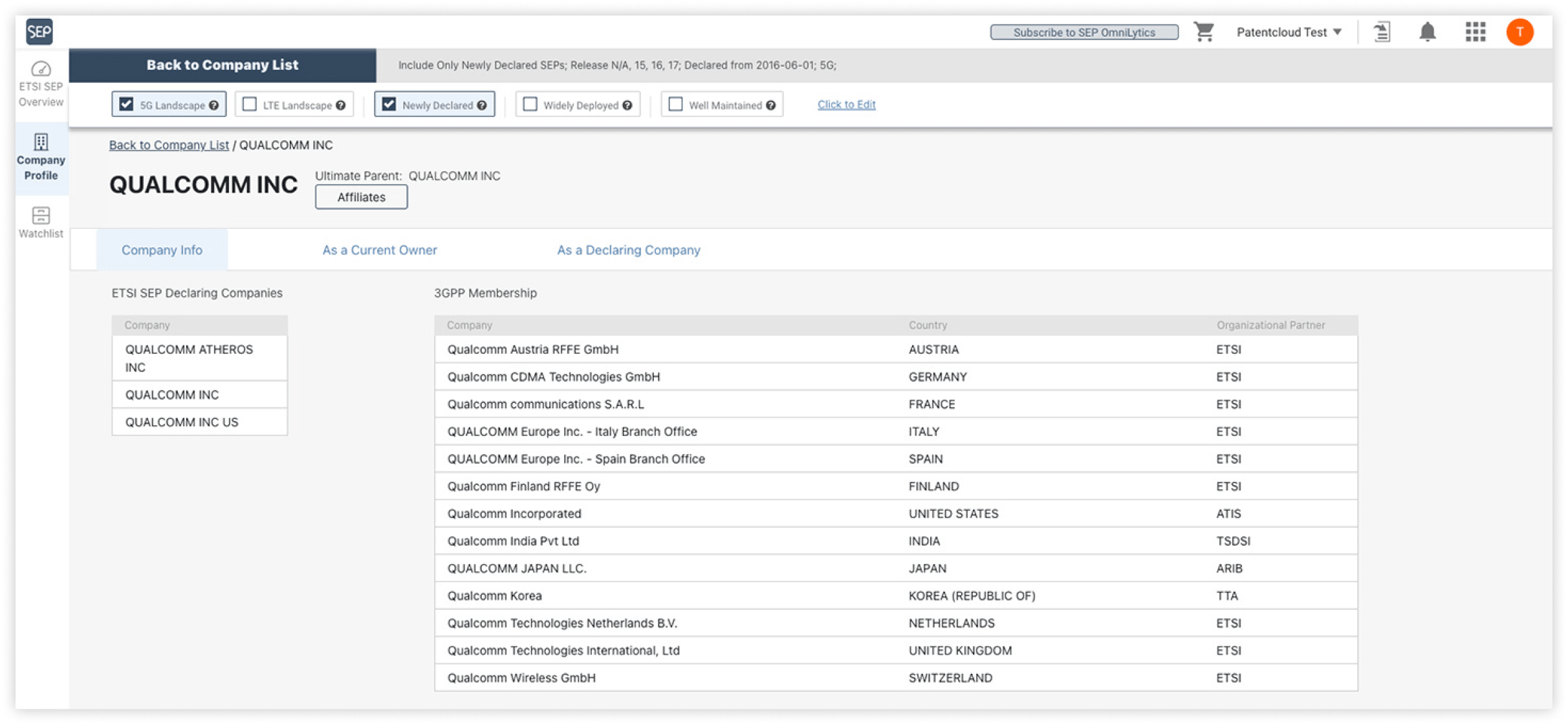 Get started with Patentcloud today
Discover how Patentcloud's solutions and tools can work for you.