PATENT LITIGATION FUNDING
World-class patent evaluation for regret-free patent litigation funding.
Funding the wrong patent litigation project can hold your future growth back and even put you at risk. Get to know the ins and outs of the target portfolio with Patentcloud, before making any decisions.
Step 1—Due Diligence: predominate the patent litigation funding potential of new matters.
Step 2—Quality Insights: uncover hidden risks that might overturn the funding or litigation.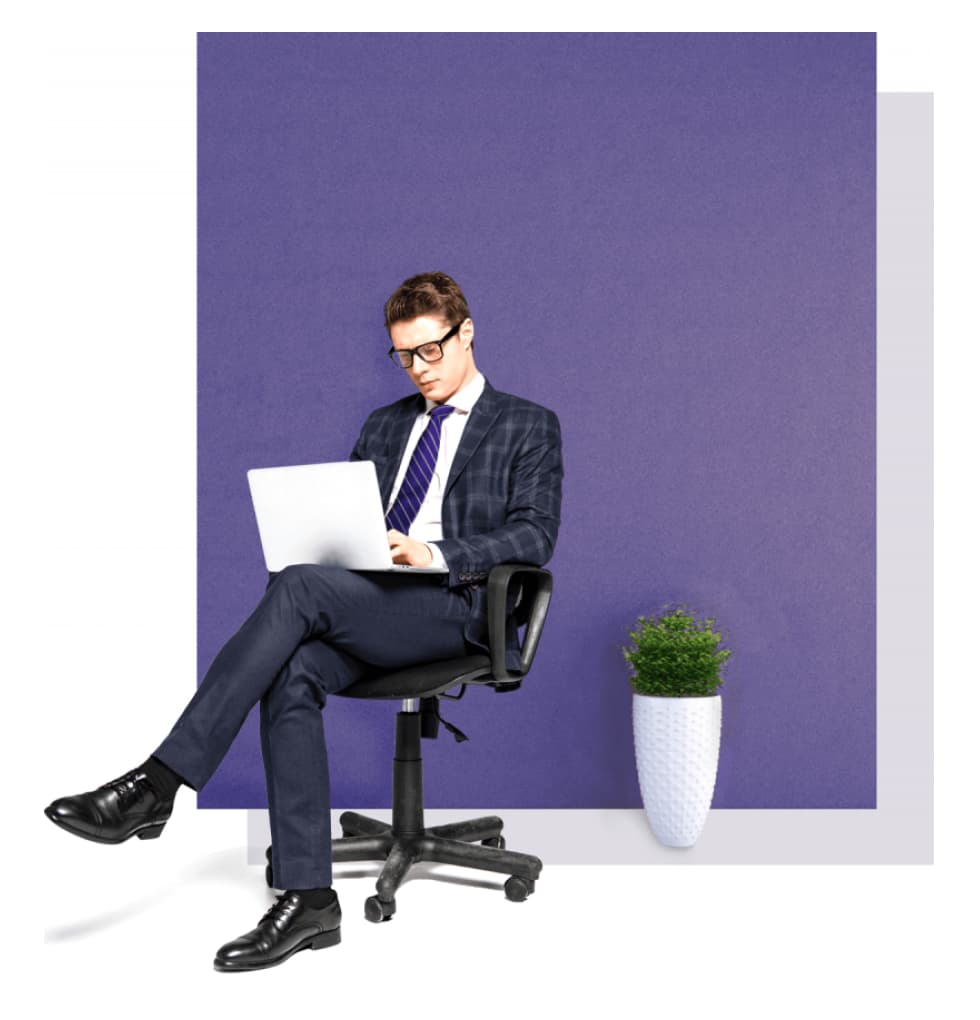 Due Diligence
Insights beyond borders.
By connecting worldwide patent databases and IP experts, Due Diligence guides you in deciding whether the target patent portfolio is worth your attention: once at the bottom of the page, you'll have a complete understanding of any patent litigation funding potential.
Some questions you can answer with Due Diligence:
US Patents Challenged for Their Validity
How many patents have been challenged in the past? Did they survive? How did their claim scope change?

Peer Comparison
What's the quality and value of the patents? How do they compare with those of the main patentees in the field?

Eligibility and Novelty Issues
Were the target patents patentable in the first place? Could they be challenged for their validity?

Potential Targets of the Portfolio
What are the portfolio's potential targets? How are their patents practiced? Are they commercializing their inventions?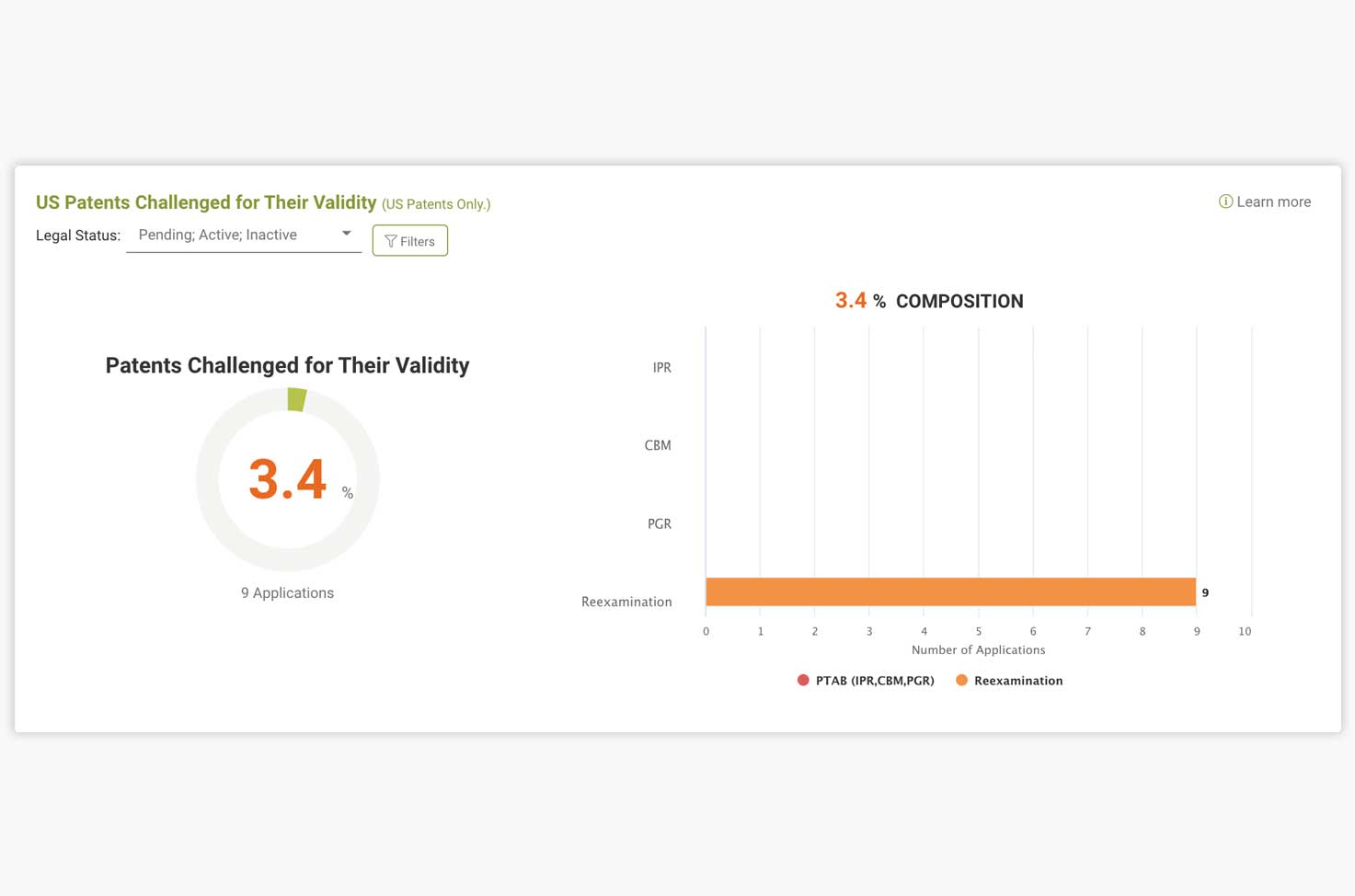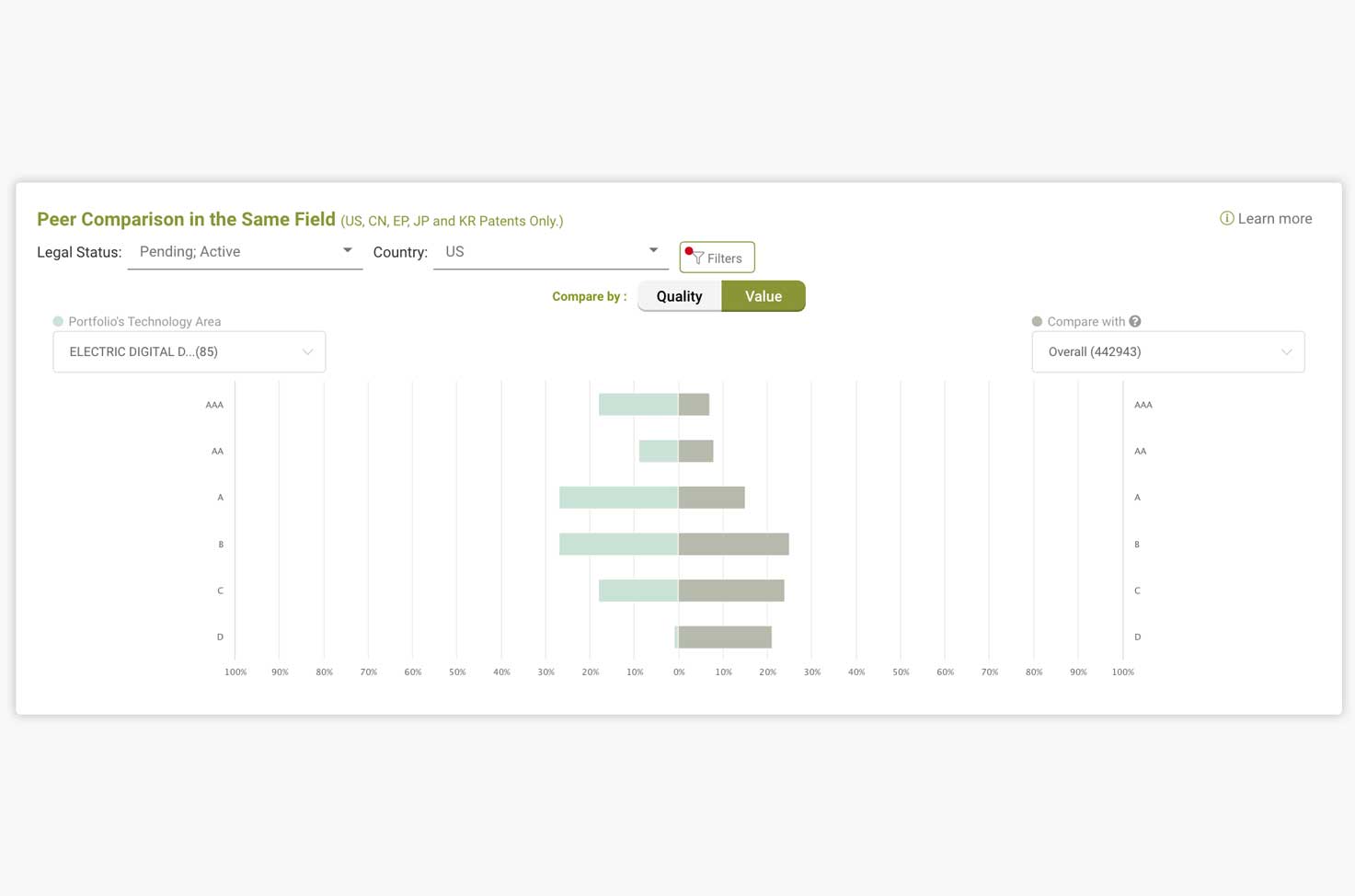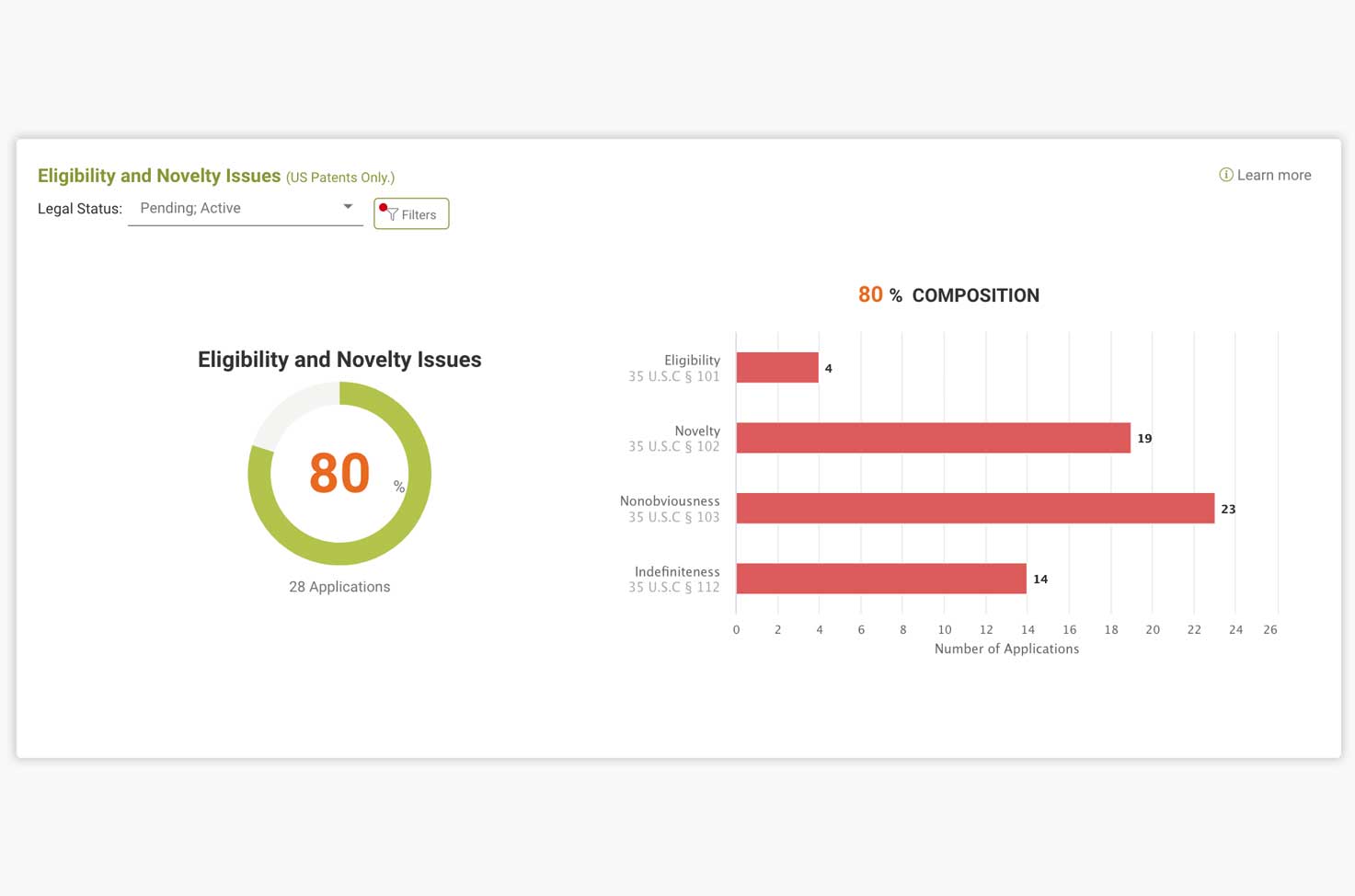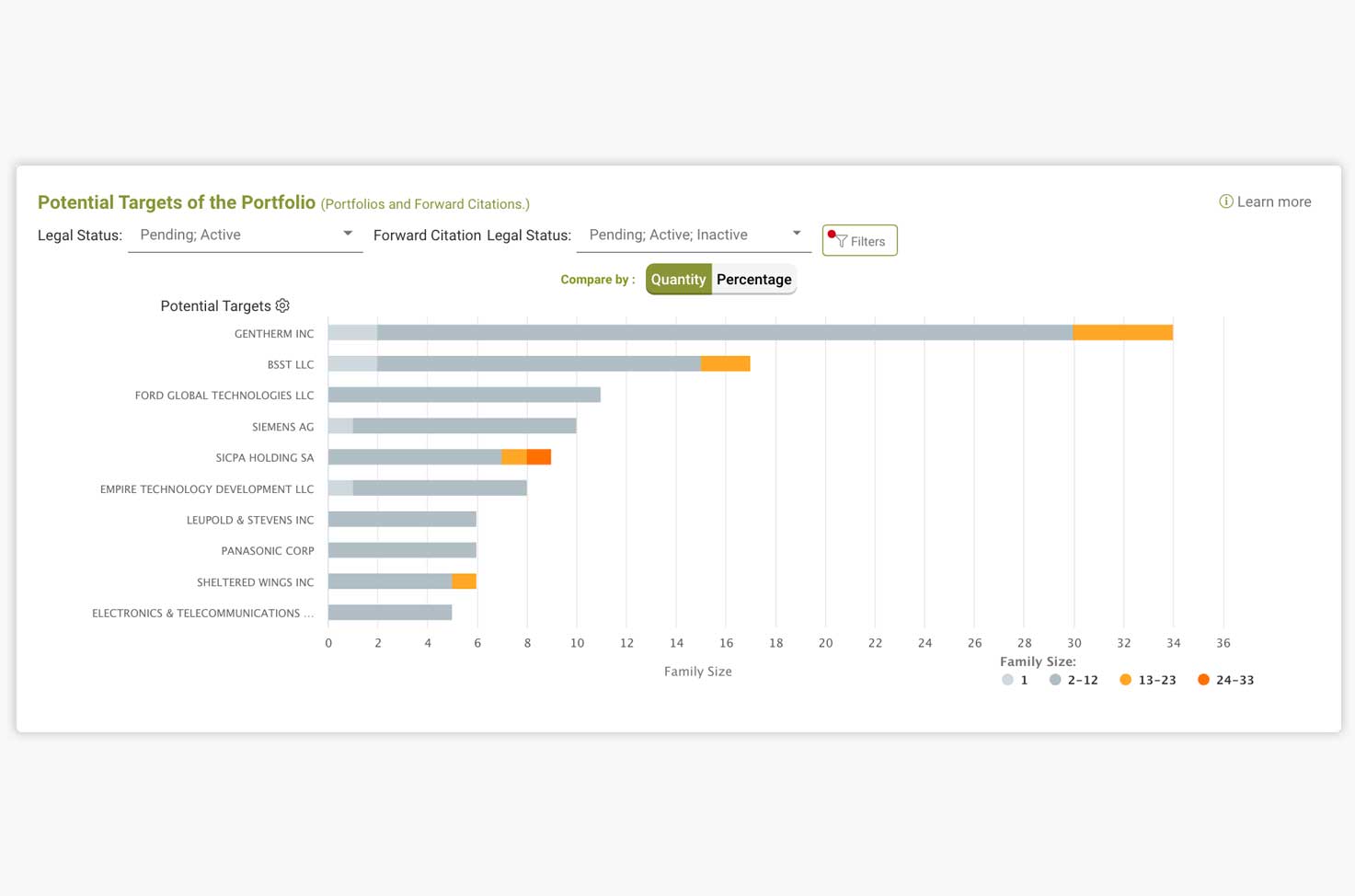 Quality Insights
A first-hand look into the portfolio.
As new challenges or litigations may come from nowhere—anytime—legal events related to patents are always changing. Make sure you get the most recent information about the validity of a portfolio and avoid the most common risks found in patent litigation funding:
Check the patent's history
This tab summarizes the main prosecution and PTAB history events involving the patent at issue.

Find issues among the family members
A list of prior art references used to invalidate the target patent's family members.

Explore the patents linked by citations
An overview of the backward and forward citations that trace back up to six levels.

Browse even more potential prior art
Relevant prior art from across the IP5 & WIPO databases, identified on the basis of the claims' meaning.