PATENT DUE DILIGENCE
Bringing certainty to
patent due diligence.
Conducting patent due diligence can be stressful. It's time for buyers, licensees, and pledgees like you to enjoy a better solution, one that helps to simplify the process, gains actionable insights, enables budget control, and allows for the discovery of more opportunities—we have it all here.
Step 1—Patent Vault: keep patent portfolios in order and make quick analyses.
Step 2—Due Diligence: step up your game with detailed patent due diligence reports.
Step 3—Quality Insights: identify the litigation-proof quality patents that deserve your attention.
Patent Vault
An organized library of patent assets.
Potentially interesting patent portfolios may hit your desk more than once per day: how do you cope with this volume of incoming patent data? Patent Vault's useful patent import feature and customizable folders eliminate the need for multiple management tools, keeping your desktop clean and in order.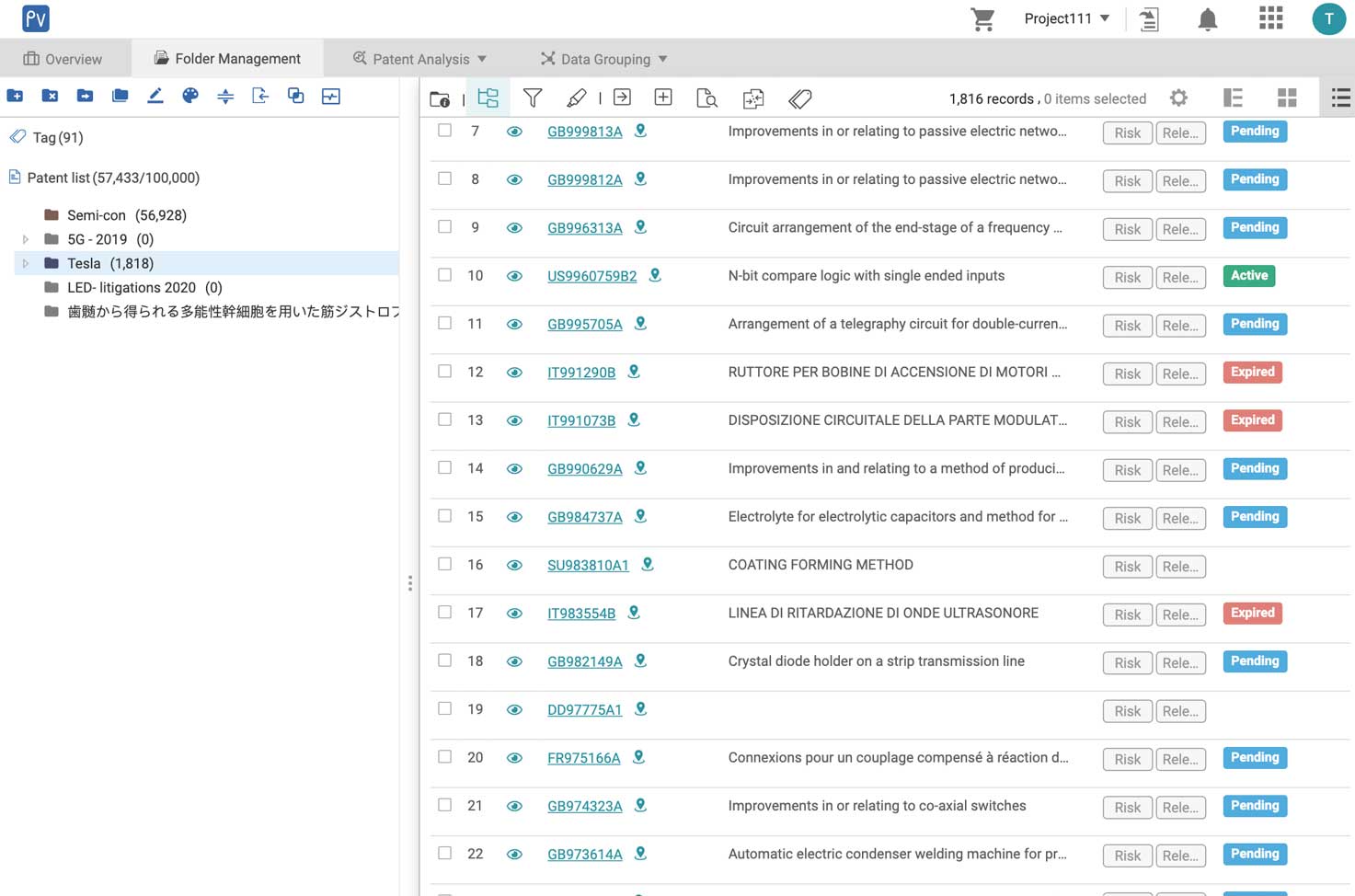 Patent Vault
A magnifier for basic analysis.
What do these portfolios look like? Do they meet my business interests? Patent Vault can answer these questions:
Use the line charts in Basic Analysis to check the chronological filing trends among the major patent offices.

Use the two-level Patent Matrix® dashboards to evaluate the portfolio's quality and value against different metrics.
With these visual representations, you can familiarize yourself with the portfolio and get to know the key information involved in the package.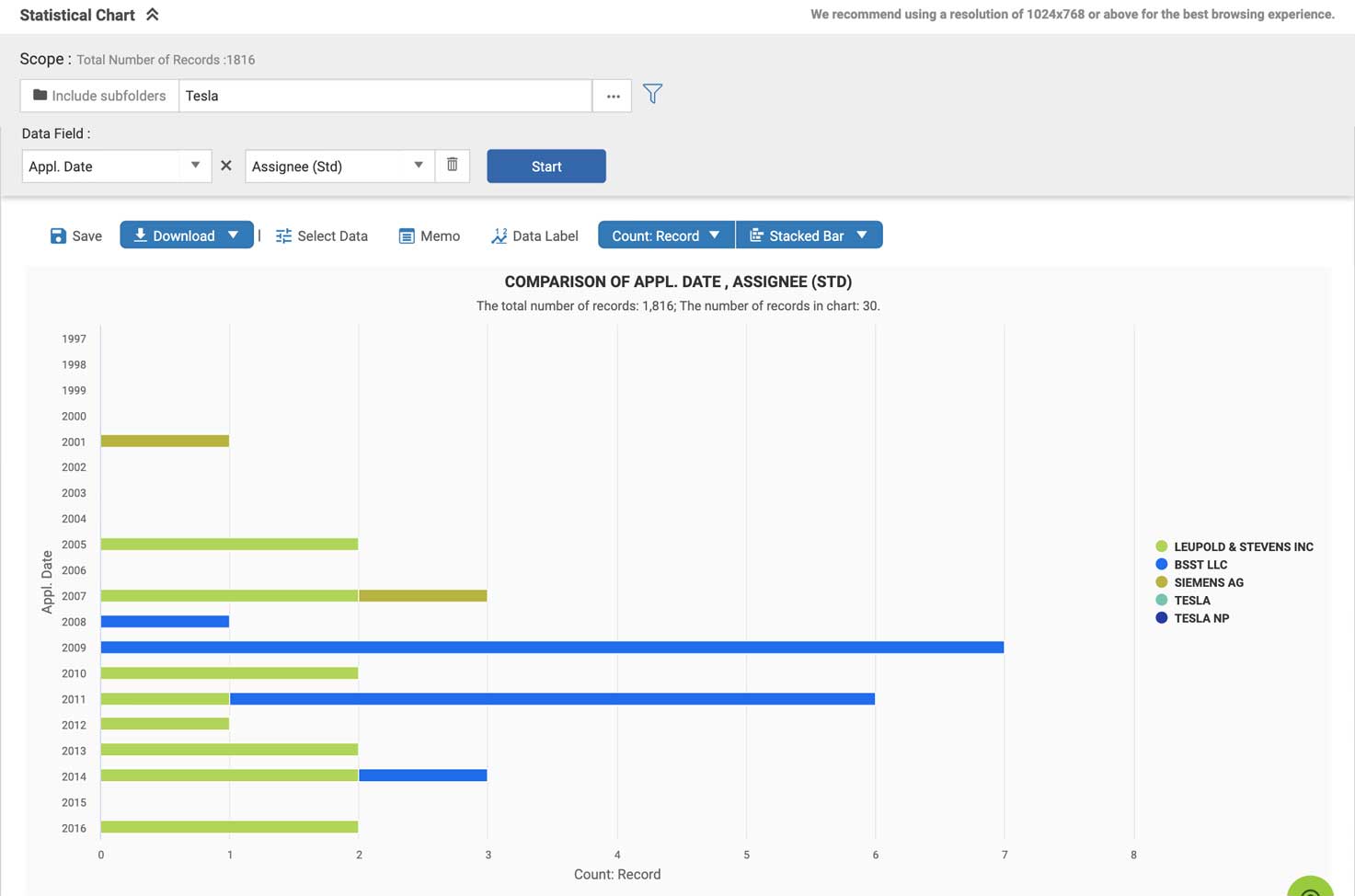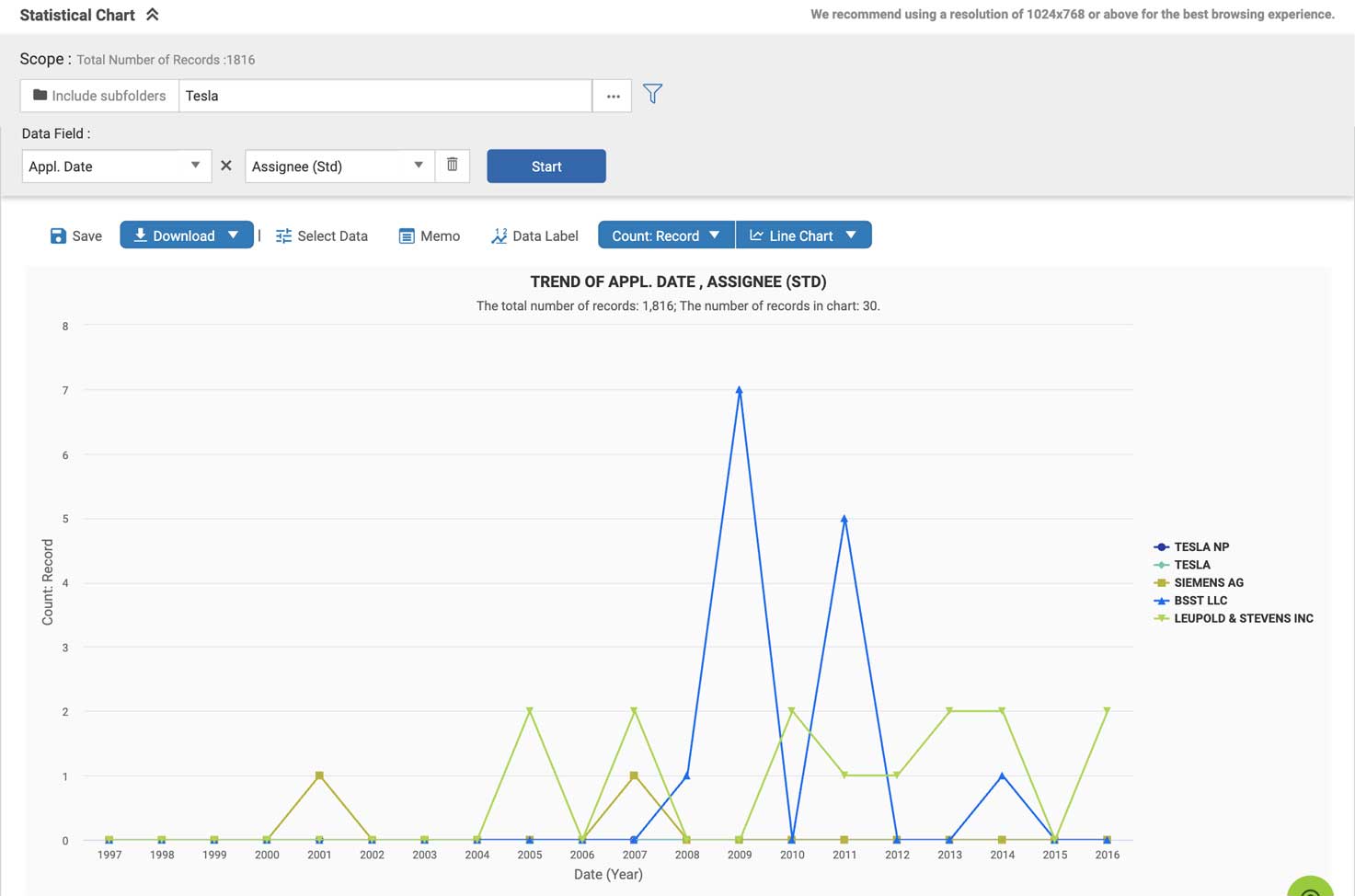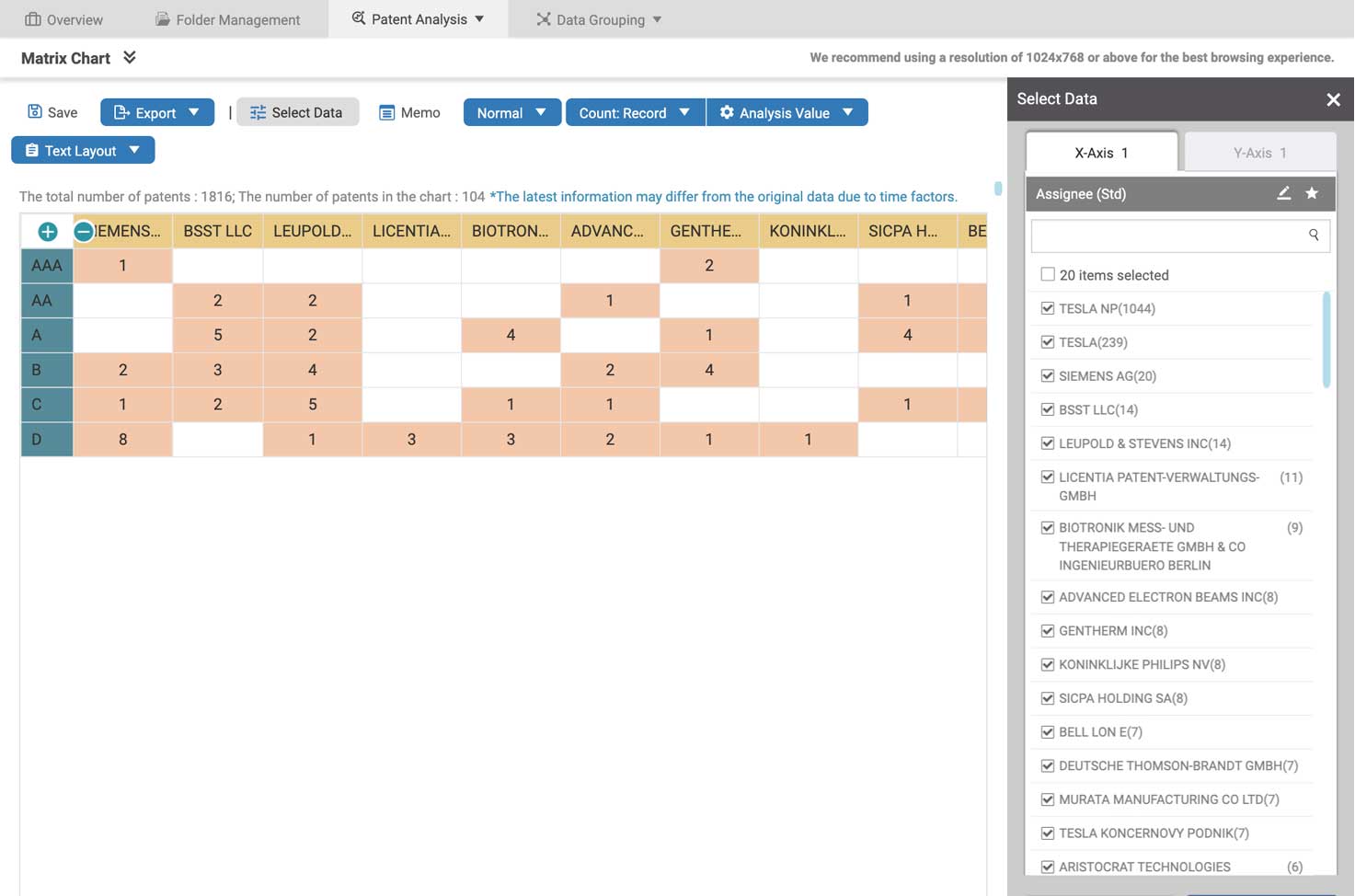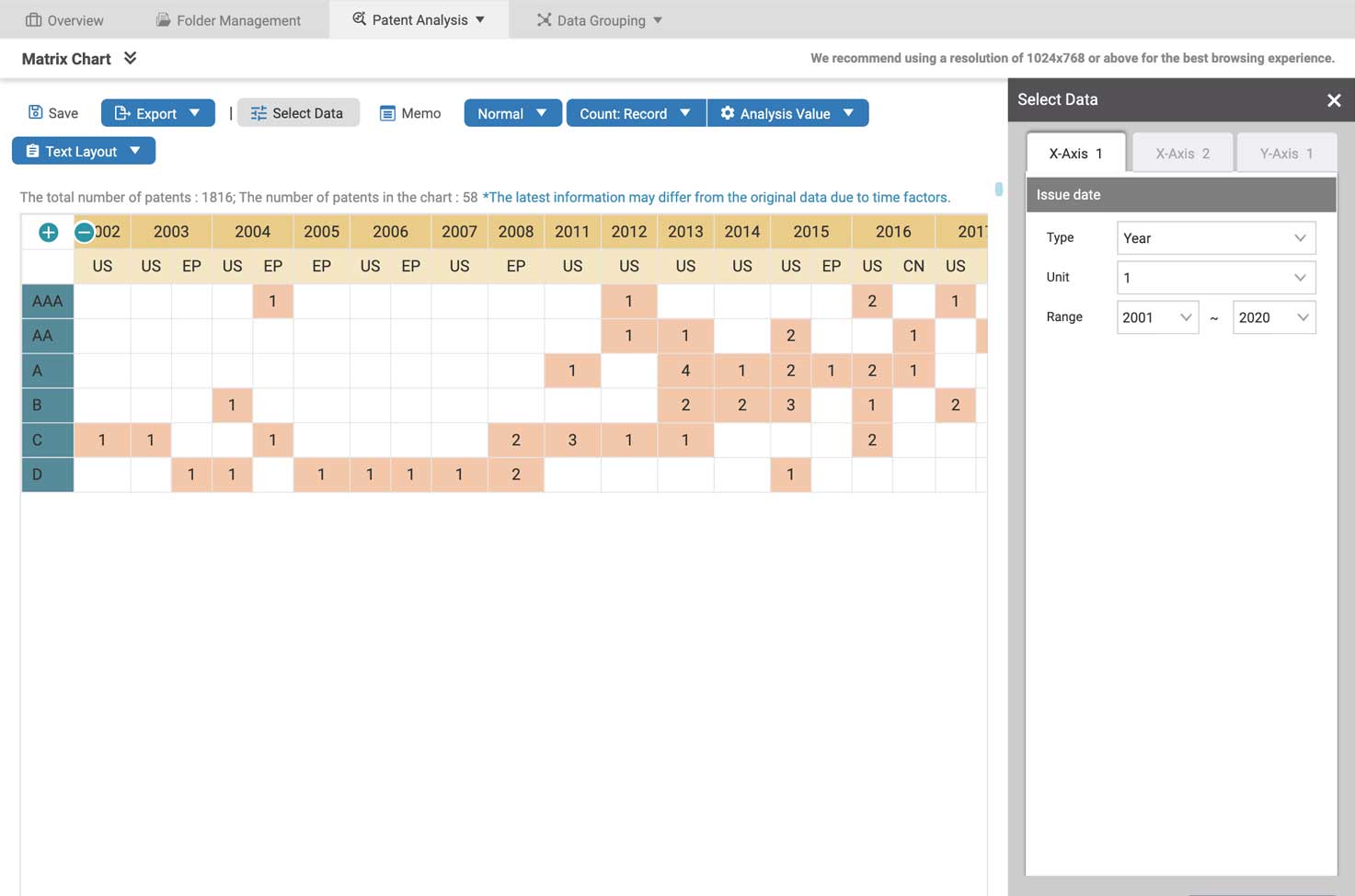 Learn from the masters.
One of the biggest patent stories of 2019 was the $1 billion deal between Intel and Apple for Intel's 5G wireless modem patents. Was it a good deal for Apple? We turned the question over to Due diligence.
Due Diligence
From clunky checklists to meaningful charts.
Understanding every detail of the target portfolio is essential. Instead of relying on the traditional, counterintuitive due diligence checklist, we revolutionized it and presented it in a visualized and easy-to-use way:
Remaining Life

Check the patents' remaining life and decide which patents are worth keeping—and those that are better left behind.

Co-Owners and Co-Applicants

Co-ownership or co-application issues may limit the rights of practice in the future. Spot them here before it's too late.

Quality and Value

Uncover which patents or patent families have the highest quality and value, and concentrate on them.

Quality Highlights

Examine how many patents are still alive after being challenged and investigate any changes to their claim scope. You can even know whether the patents have novelty or non-obviousness issues.

Value Highlights

Examine the portfolio's potential targets through its forward citations and the applicants extracted from the identified patents.
Take a tour of all of the available dashboards in Due Diligence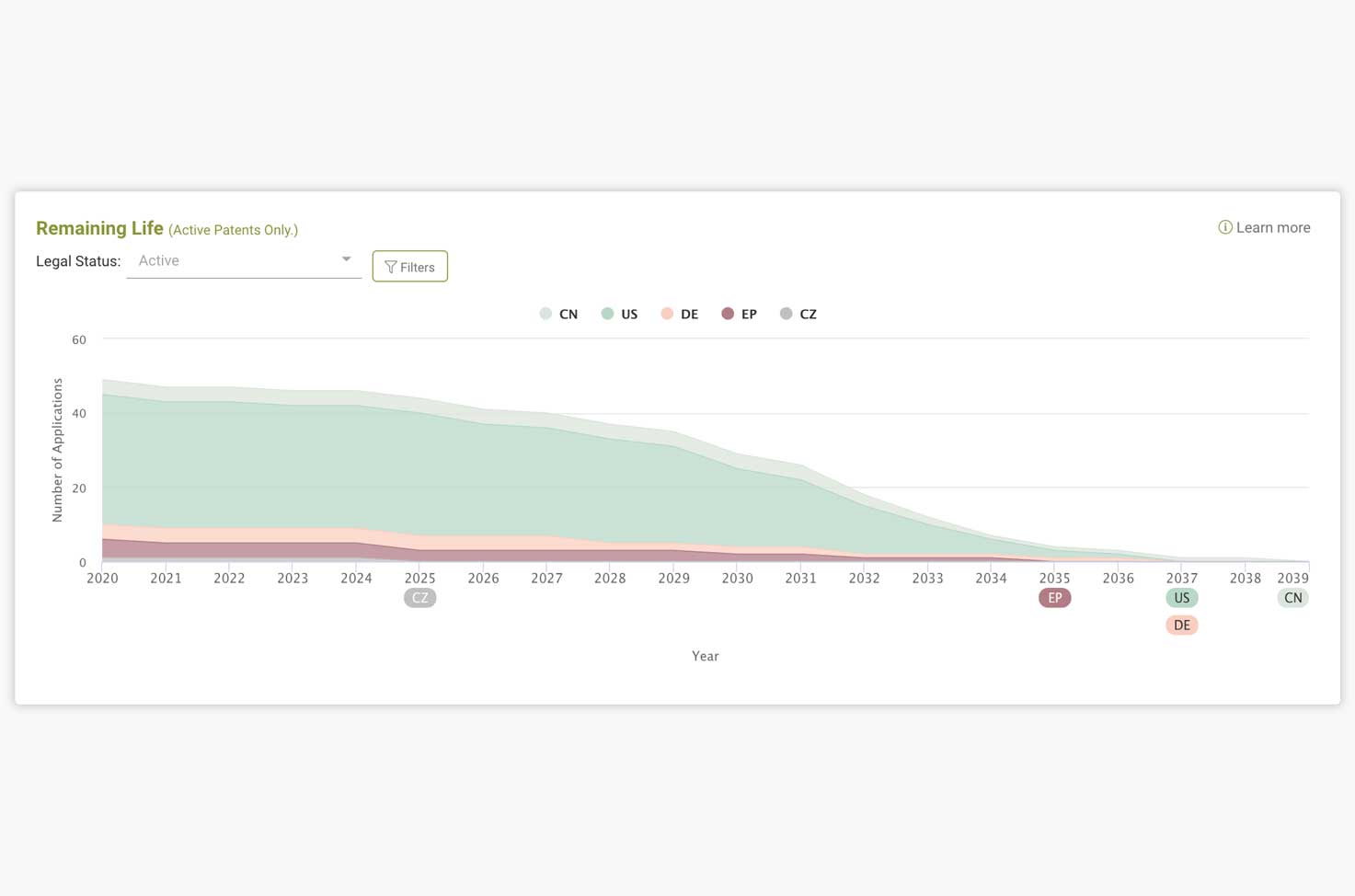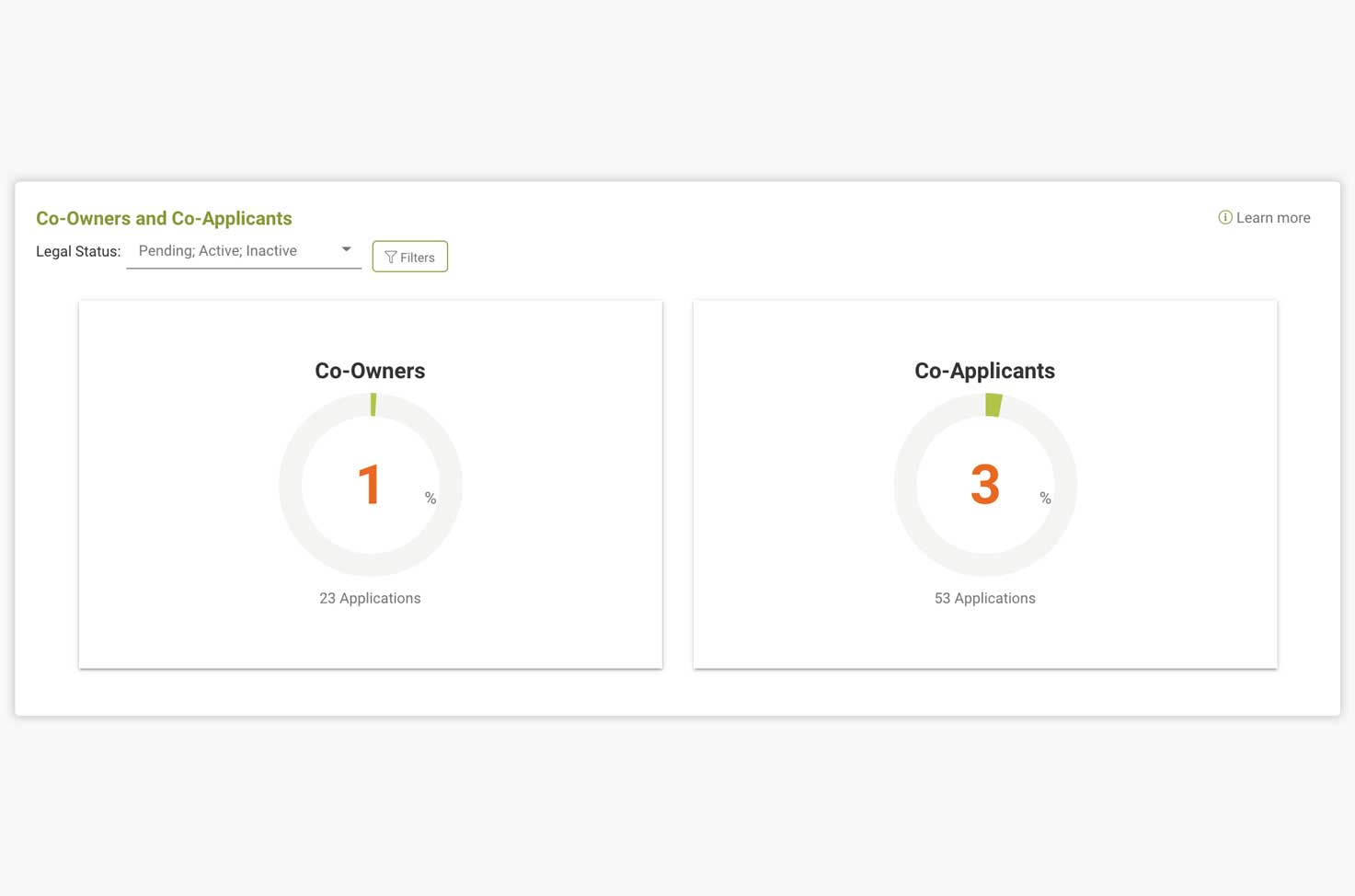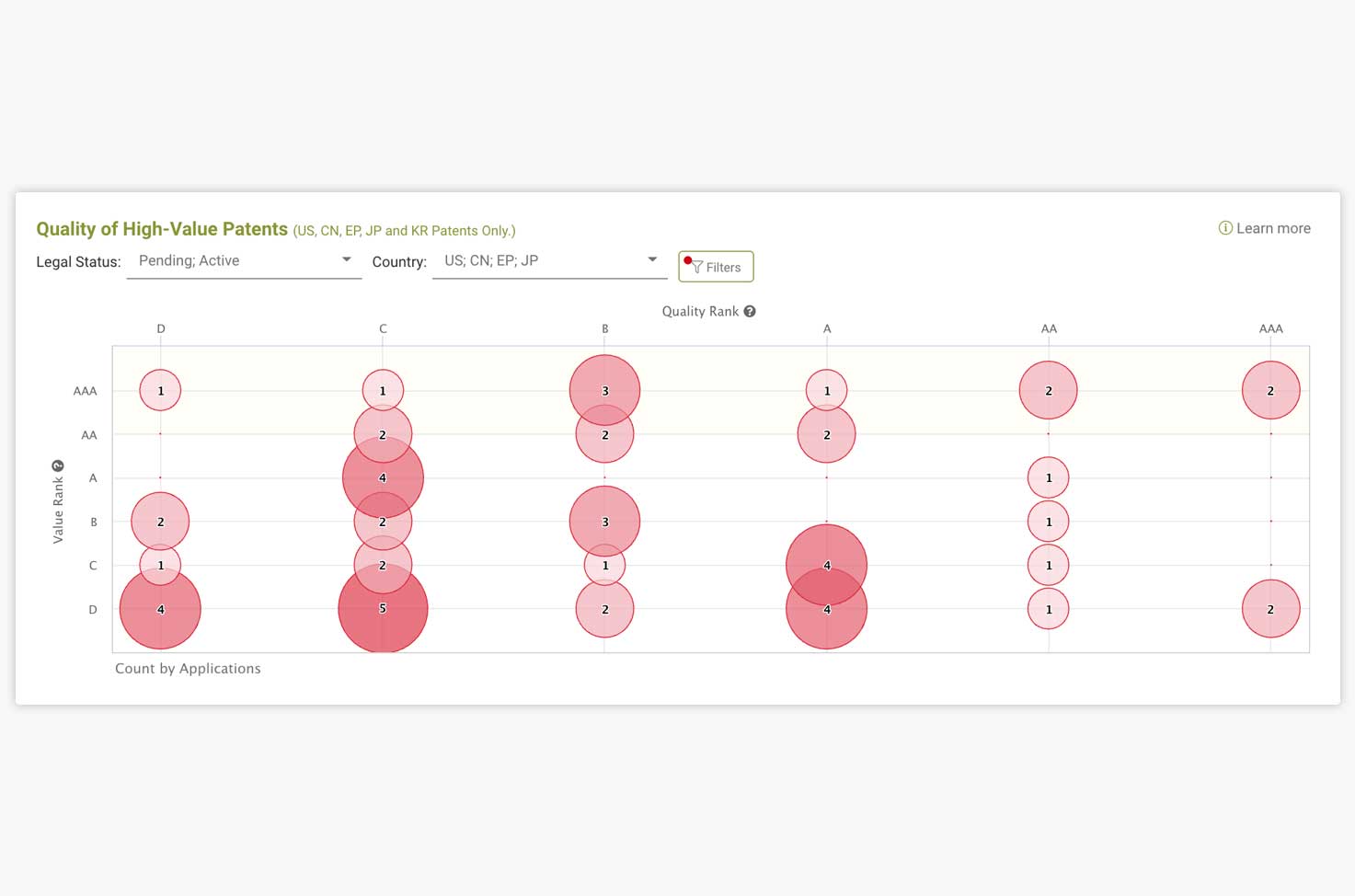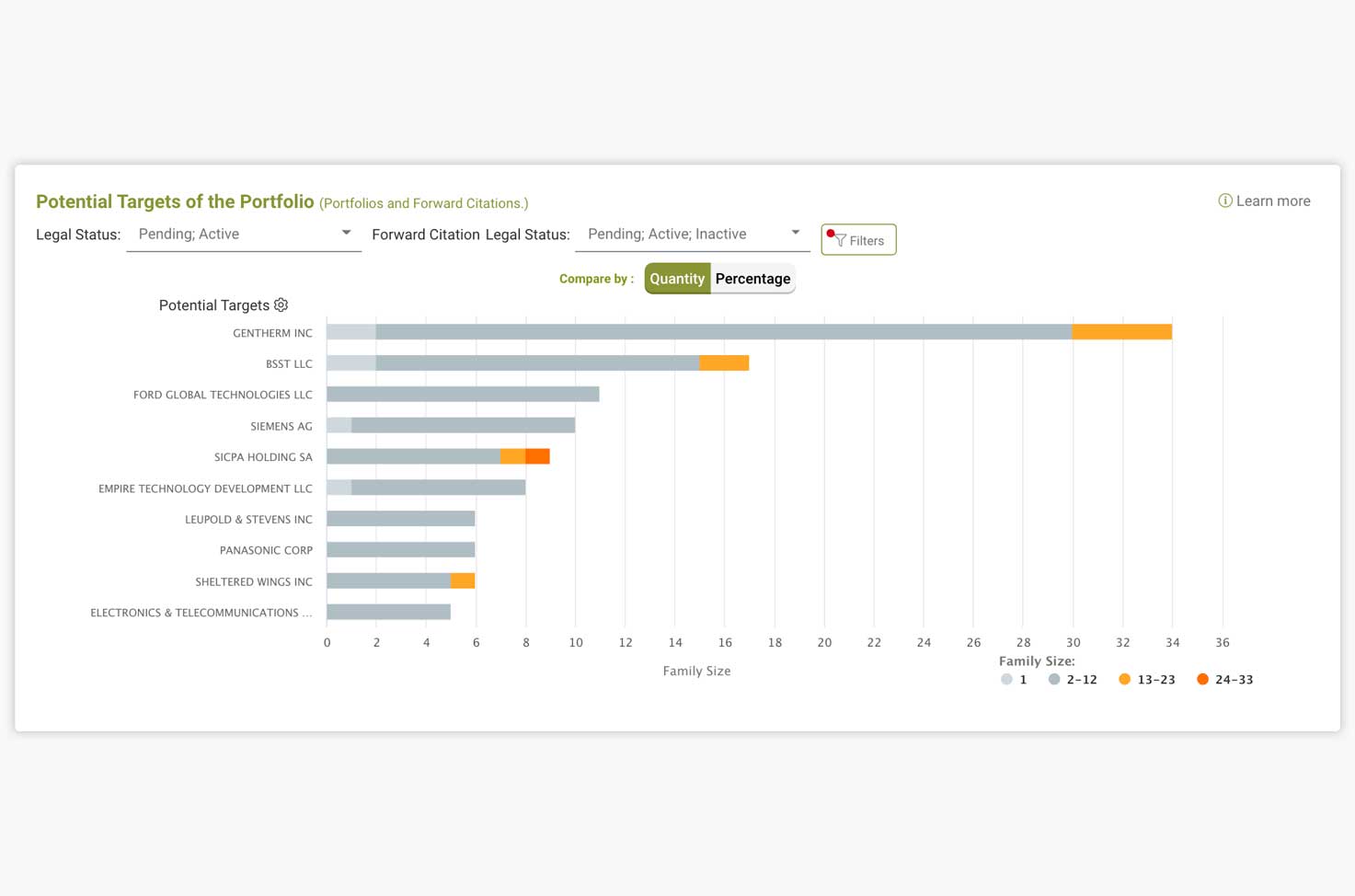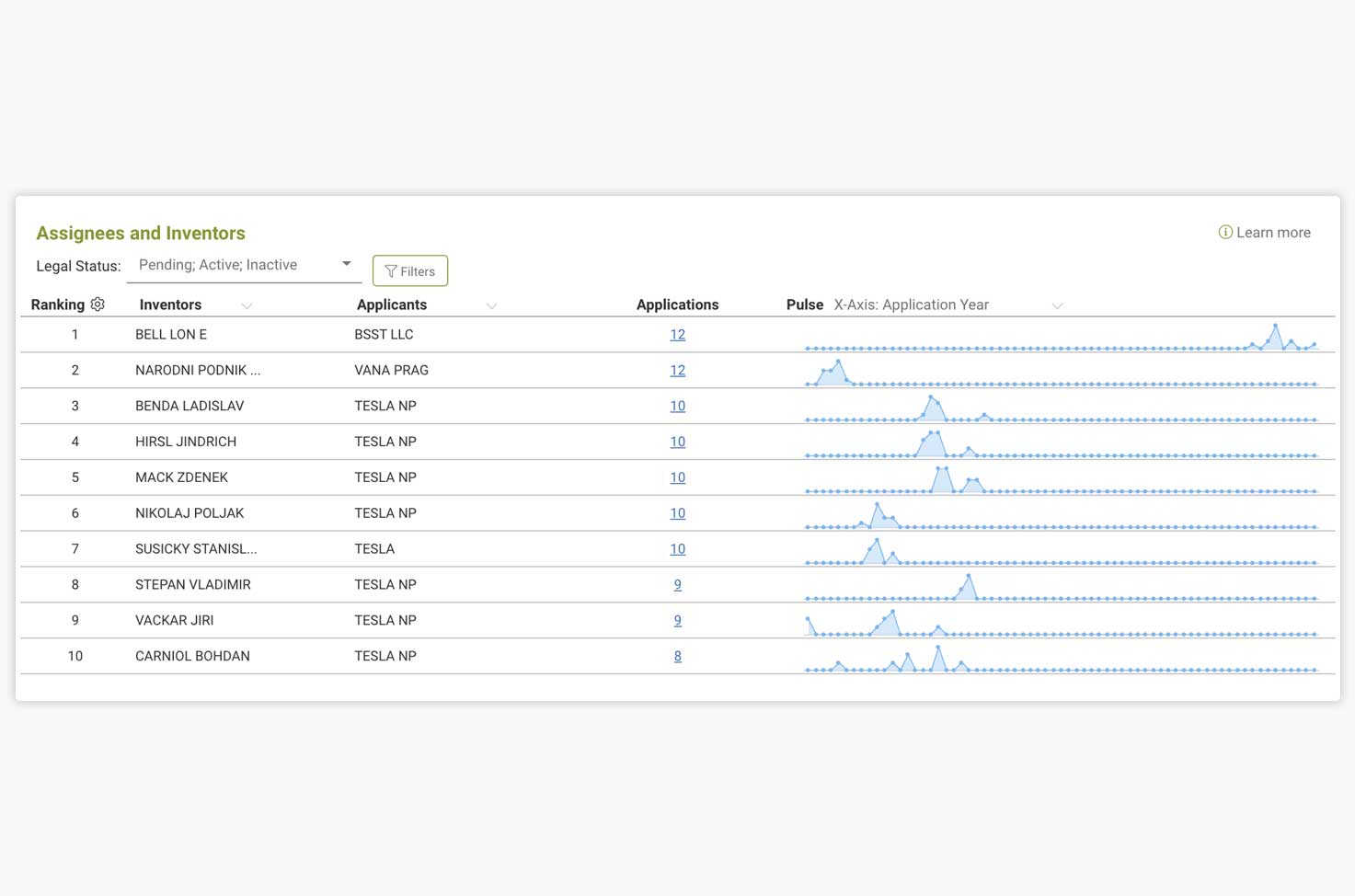 Quality Insights
A microscope to find diamonds in the rough.
In large portfolios, discovering validity issues and potential prior art is a daunting task. From now on, thanks to Quality Insights, you can spot validity issues, and the grounds used to challenge the claims at a glance. To give you even more arrows in your quiver, we summarize the potential prior art references in a table so that you can go back to it if you need them again.
Overview

A bird's-eye view of the prosecution and post-grant proceedings history, with key legal events and prior art, uncovered in the past.

Family Prior Art

See if any family member is abandoned: its prior art may affect the validity of the patent at issue.

Prior Art Finder

Find up to six levels of forward and backward citations that are applicable against the selected patent.

Semantic Prior Art

Find relevant prior art from across the IP5 & WIPO databases to prevent potential validity challenges in the future.