Visualizing Intangible Assets With Due Diligence
Uncover the fallacies in financial statements
Placing value on intangible assets is hard, but important — are you adopting an effective way to evaluate your intangibles?
Discover it now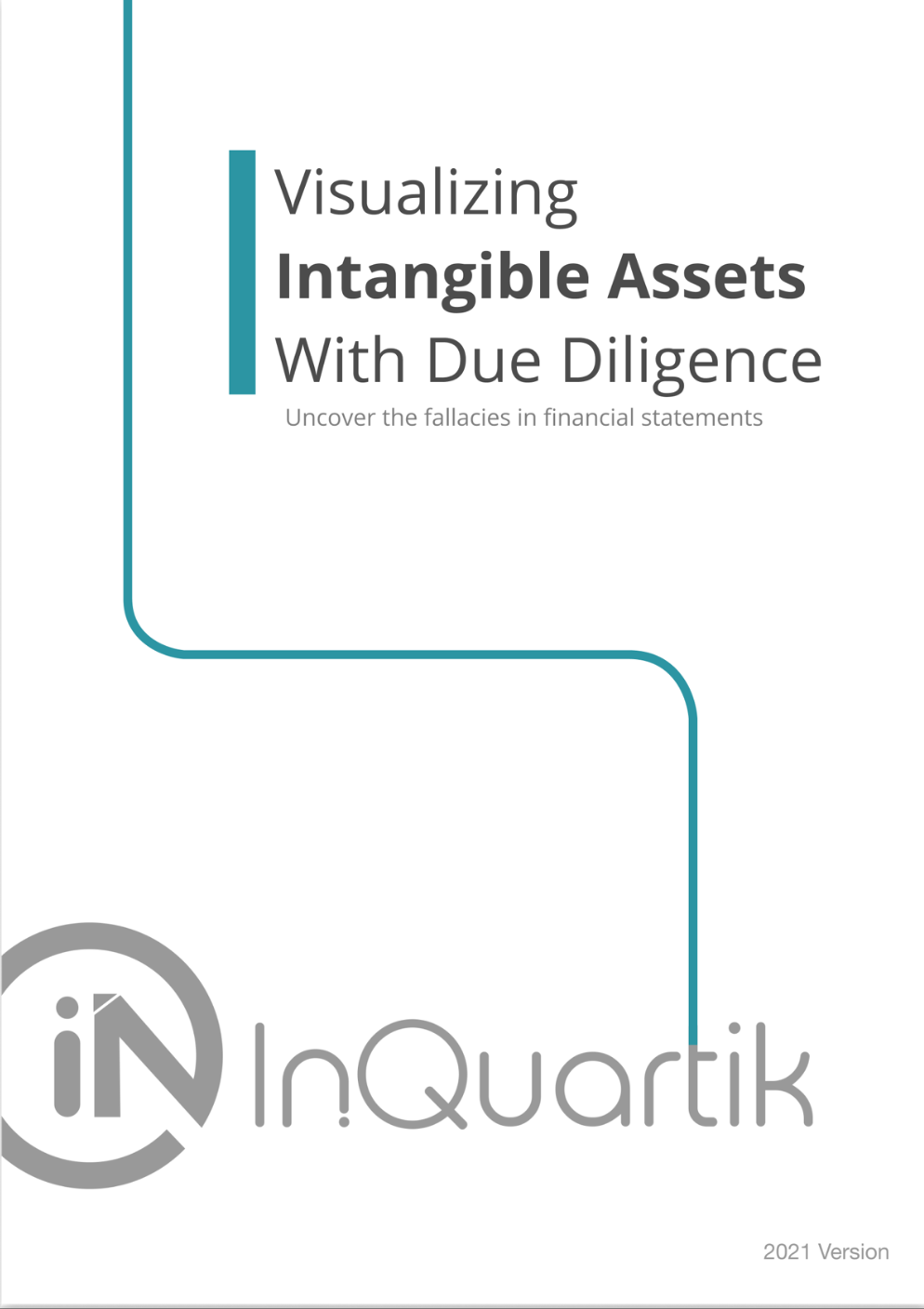 The market value of intangible assets surpassed the tangible assets market value in 1995.
Yet, until now, financial statements are still unable to reflect the true value of intangible assets. A proper valuation method allows us to discover the market value of patents and further realize the true value of a company's intangible assets.
Discover how to evaluate patent assets with this FREE xx-page white paper. In it, you'll learn:
Important facts and characteristics about intangible assets.
Why the current accounting system cannot reflect the true value of patent assets.
Why patents are the most important type of intangible assets.
How Patentcloud's Due Diligence uncovers patents and their value in financial statements.
What you'll find in this white paper:
3 common features and 2 general categories of intangible assets.

The 3 most commonly used valuation methods for intangible assets and their defects.

A step-by-step analysis of an M&A case, demonstrating how patents complement company value evaluation.

Detailed benefits and applications of Patentcloud's Due Diligence

.
Patent due diligence is crucial for any investment decision. Arm yourself with the most effective and pioneering solution and make unregretful decisions!
Discover it now