Dear Patentcloud Users,
Our team is super excited to introduce SEP OmniLytics' new features — Essentiality Rankings and Automated Claim Charts.
Patentcloud's SEP OmniLytics is a data-driven app specifically built to monitor and analyze standard essential patent (SEP) declaration data curated from the ETSI IPR database. Committed to providing transparent and insightful SEP declaration data, SEP OmniLytics strives to discover new ways to evaluate the 5G SEP landscape.
In this latest update, our new features equip our users with the necessary tools to evaluate one of the biggest challenges faced when dealing with SEPs — determining essentiality.
Due to over declaration, determining the essentiality of standard-essential patents is often an obscure and difficult task that requires much time and effort of many technical experts and IP professionals. Our new features — Essentiality Rankings and Automated Claim Charts are designed just to help our users to face this challenge.
Essentiality Ranking
SEP OmniLytics' exclusive Essentiality Ranking brings you the most objective and intuitive indicator for evaluating the essentiality of SEPs. Essentiality Ranking can give our users a quick overview of the overall essentiality of a SEP portfolio or a specific SEP to decipher those that need further expert analysis. By using the filters in SEP OmniLytics, users can find the SEPs with high essentiality in a specific data scope.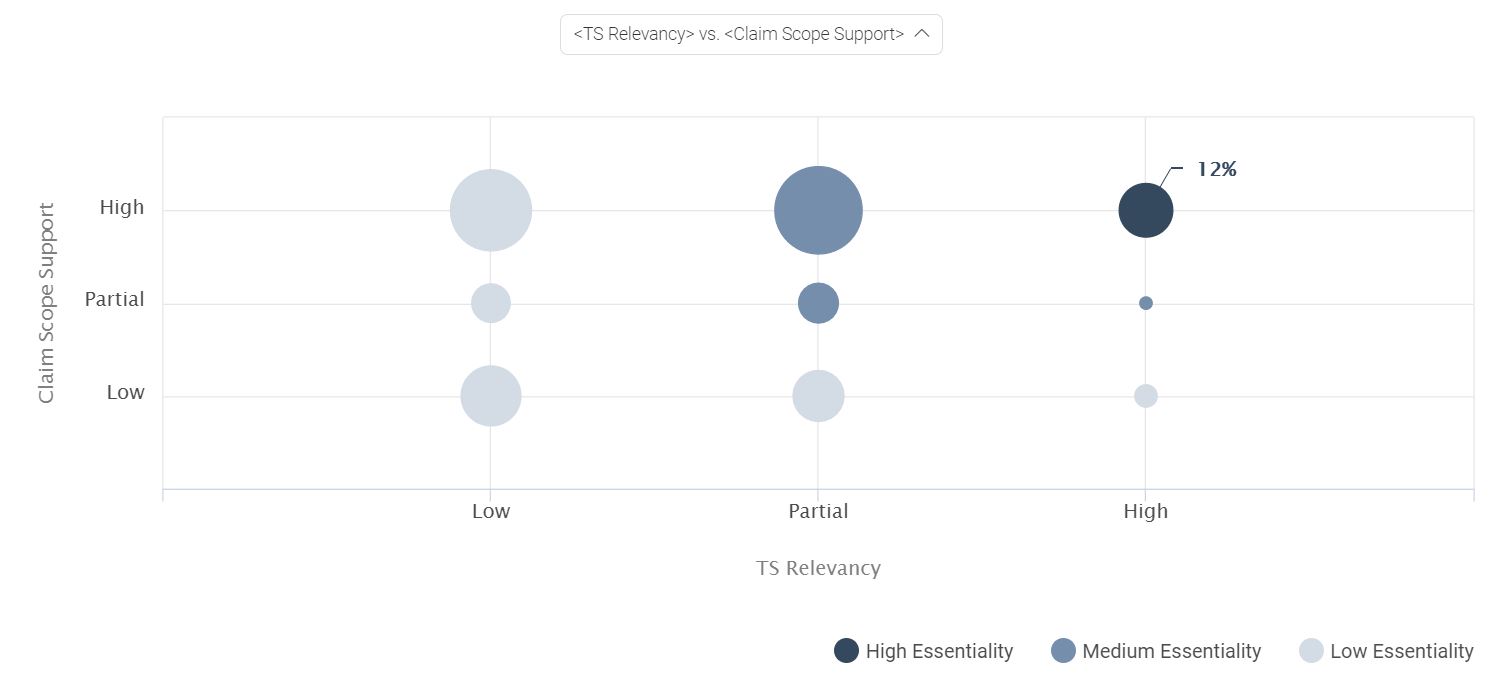 Patentcloud users can view the Essentiality Ranking for a single standard essential patent under the "SEP Declarations" tab.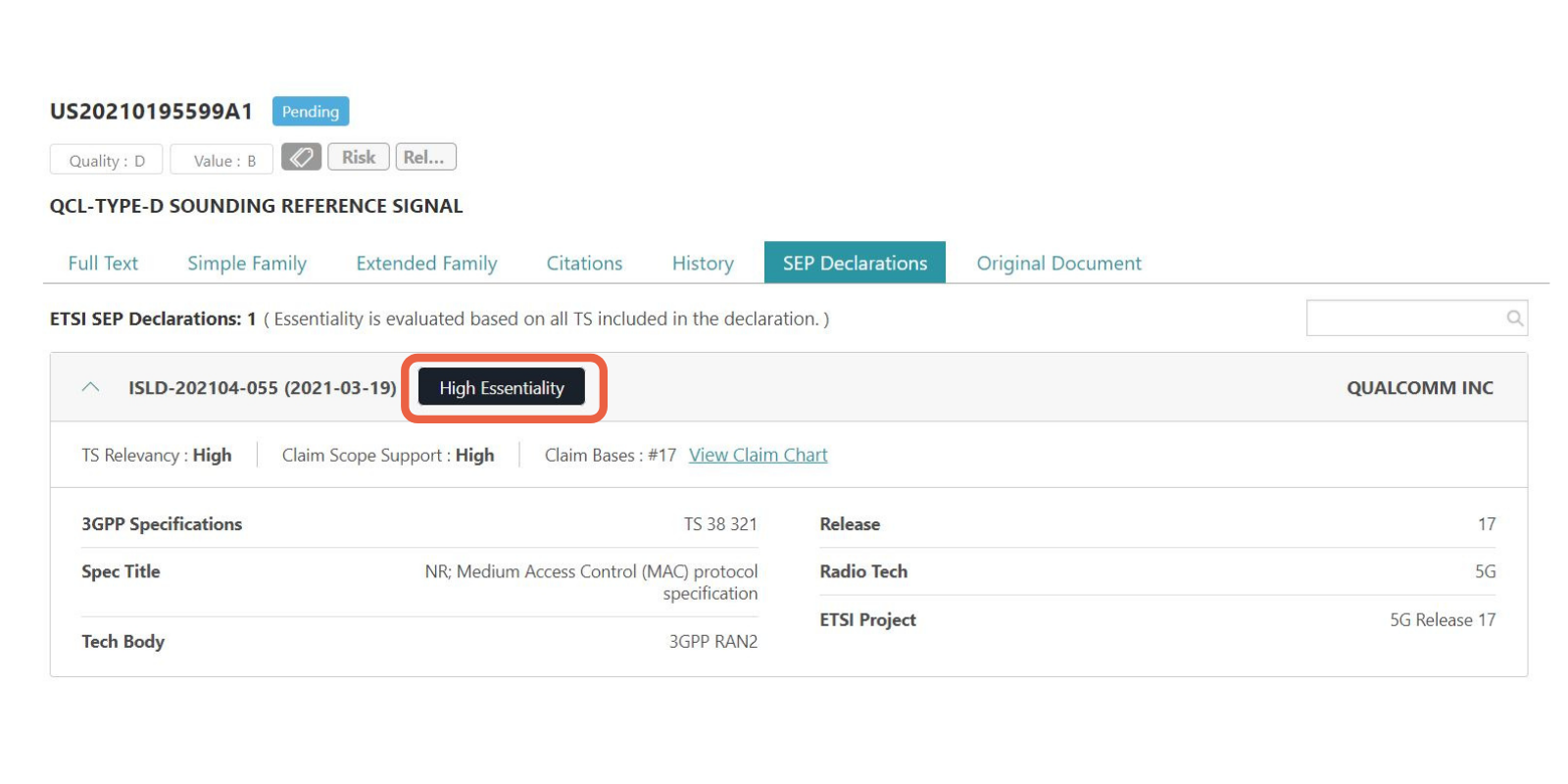 Automated Claim Charts
To support our Essentiality Ranking, SEP OmniLytics uses the Automated Claim Chart to evaluate a SEP's TS Relevancy. The keywords found in a SEP's declared 3GPP technical specifications are mapped to the SEP's independent claims to show how relevant a SEP is to its declared technical specifications. Users can also select which technical specifications they want to map the text of the claim for more in-depth analysis.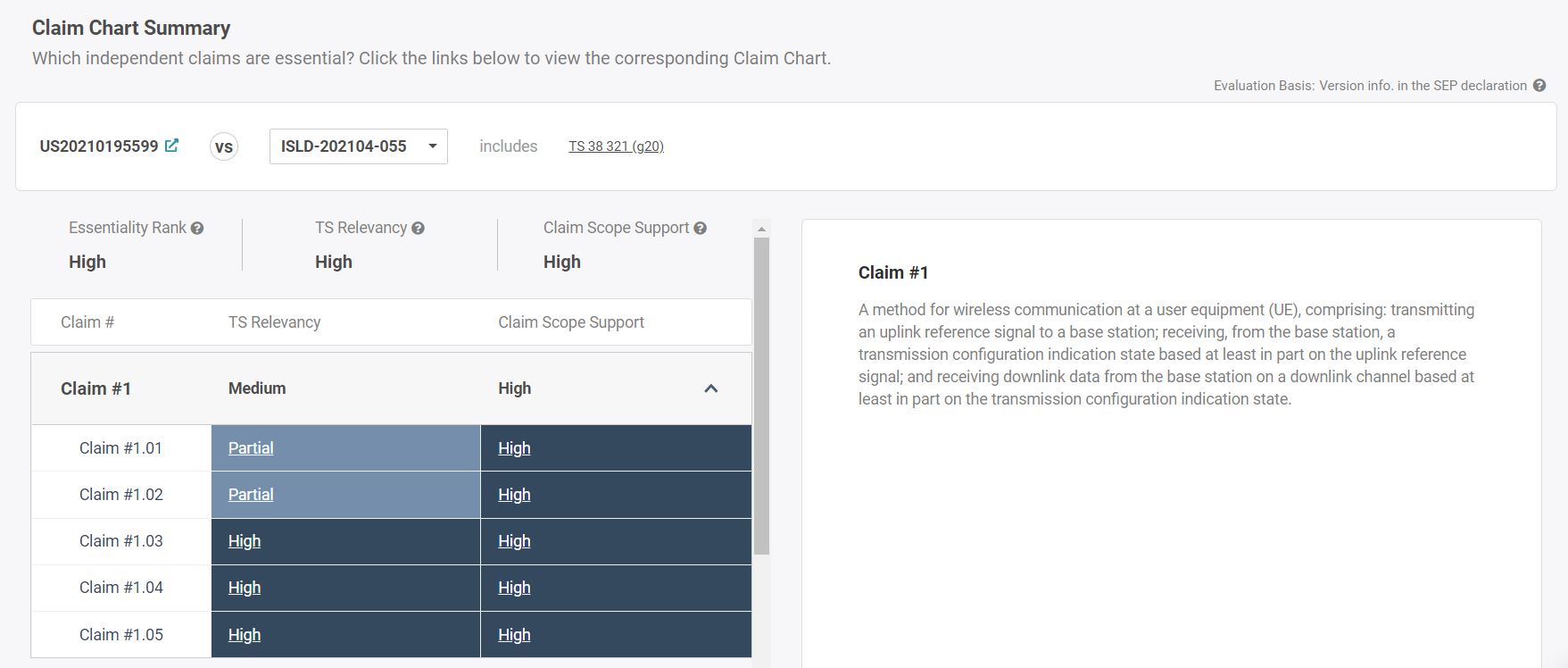 Need more information? Request a demo from our Client Success Specialist now.