Dear Patentcloud Users,
We are delighted to announce powerful new features in Quality Insights — the High Semantic Similarity indicator and customizable search scope of Semantic Prior Art.
Quality Insights is a one-click solution that provides consolidated data to evaluate the validity, as well as quality, of a US patent. With a wide range of powerful tools, Quality Insights excels in providing our users instant overview and file wrappers, perform claim construction, and conduct prior art comparisons easily.
Quality Insights' key feature — 'Semantic Prior Art' is powered by Patentcloud's machine learning technology and designed to accurately predict the relationships between a patent and semantic prior art, uncovering hidden insights to deliver highly relevant search results.
The new features in this latest update focus on Semantic Prior Art:
Customizable search scope of Semantic Prior Art
The Semantic Prior Art tab provides as many as 300 US, EP, JP, CN, KR, and WO patents with the relevant prior art of highest semantic similarity. In this upgrade, users can customize the search scope of Semantic Prior Art by adding selected text from the claims of the patent or any other keywords.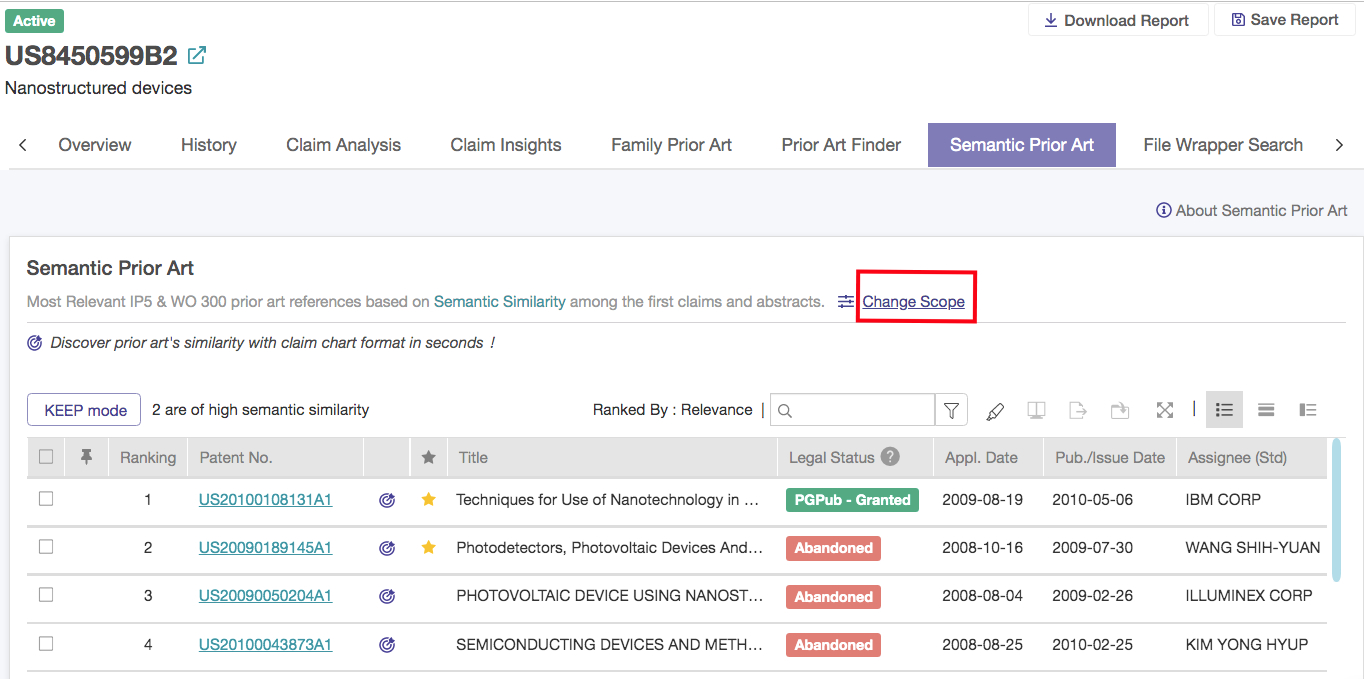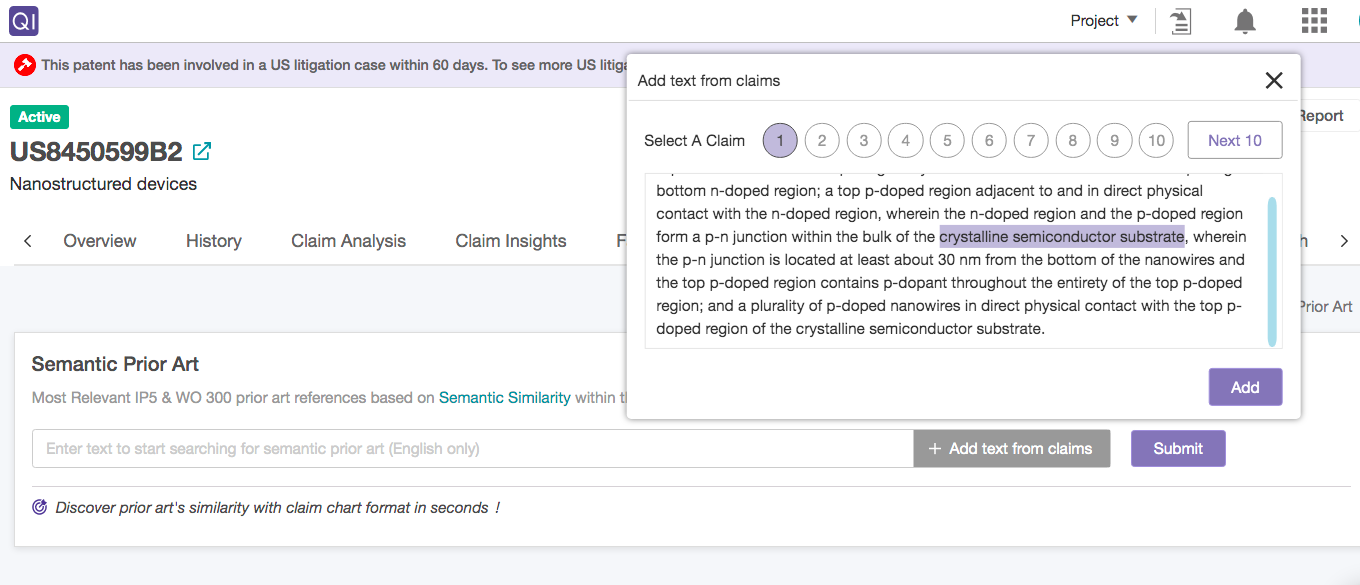 The High Semantic Similarity Indicator
Each prior art reference found by the Semantic Prior Art function is ranked according to the relevance between the patent-at-issue and the abstract and first claims of the prior art reference. Now, prior art references found (within the designated scope) that are deemed as having high semantic similarity will be starred with a ★. This indicates that the reference's degree of semantic similarity with the patent-at-issue is greater than the overall average similarity between all patents and their family members and §102 prior art.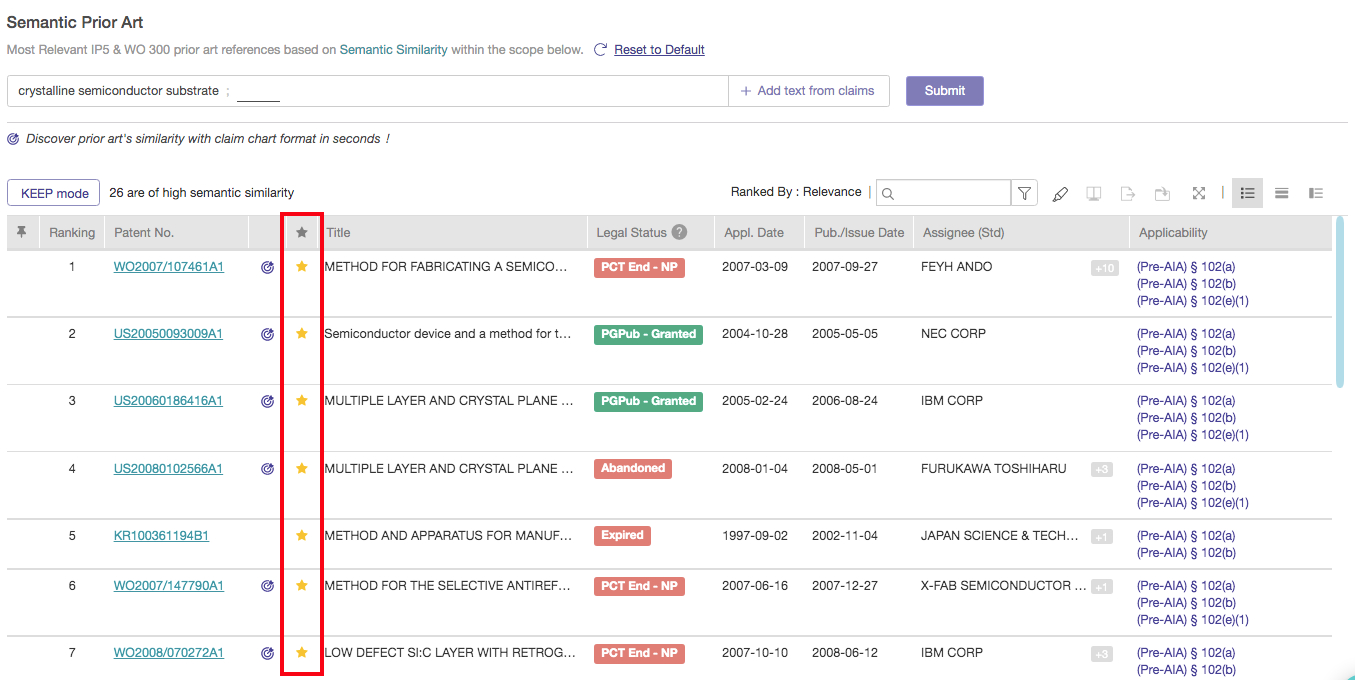 Need more information? Request a demo from our Client Success Specialist now.