Dear Patentcloud Users,
We're thrilled to announce the expansion of our offerings on Patentcloud. Following its triumphant introduction in June 2023 on our "Due Diligence" product, we are now integrating the celebrated 'Patent Summary' feature into "Quality Insights".
What is 'Patent Summary'? 
The 'Patent Summary' feature is designed to augment the capabilities of patent professionals, enabling them to seamlessly delve into the complexities of prior arts. By concisely capturing the essence of each document and spotlighting key terms in alignment with the claims of the related patent-in-suit, 'Patent Summary' offers precision and clarity that becomes pivotal in critical decision-making moments.
How Can You Benefit? 
Harness the power of AI to revolutionize your patent analysis. Slash prior art search time by over 50%. Navigate, select, refine, and deep-dive into AI-generated summaries. Plus, with keyword highlights, capture core insights swiftly.
Navigating this feature is straightforward:
Access any prior art or potential prior art Patent List.
Click on the "Patent Summary" tab.
Instantly, you'll be presented with categorized patent summaries, allowing for a quick yet deep comprehension of the innovation in focus.
As you progress with your selections, the feature intelligently fine-tunes the display, offering you two layers of detailed insights to guarantee a thorough grasp of patent validity.
I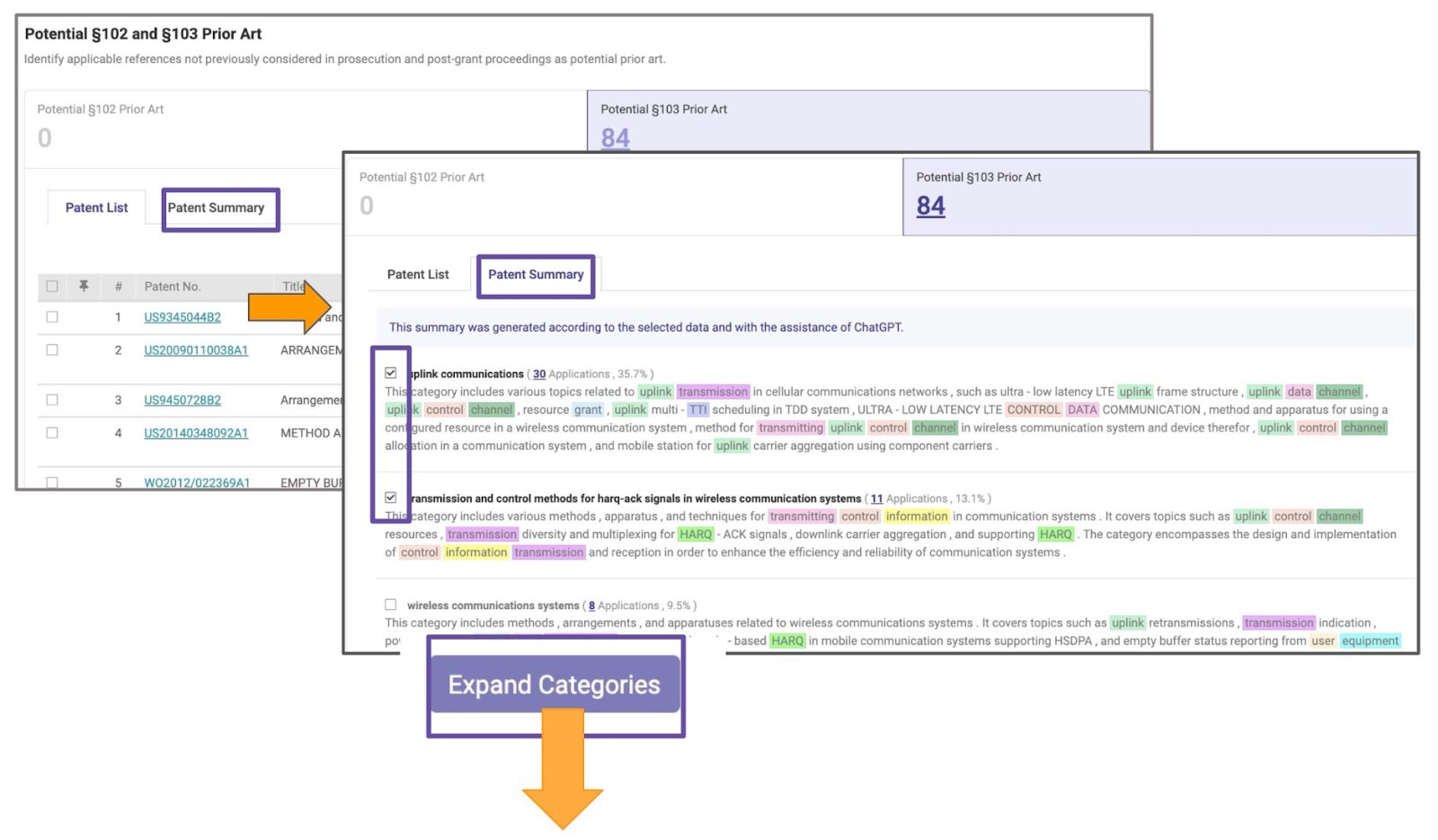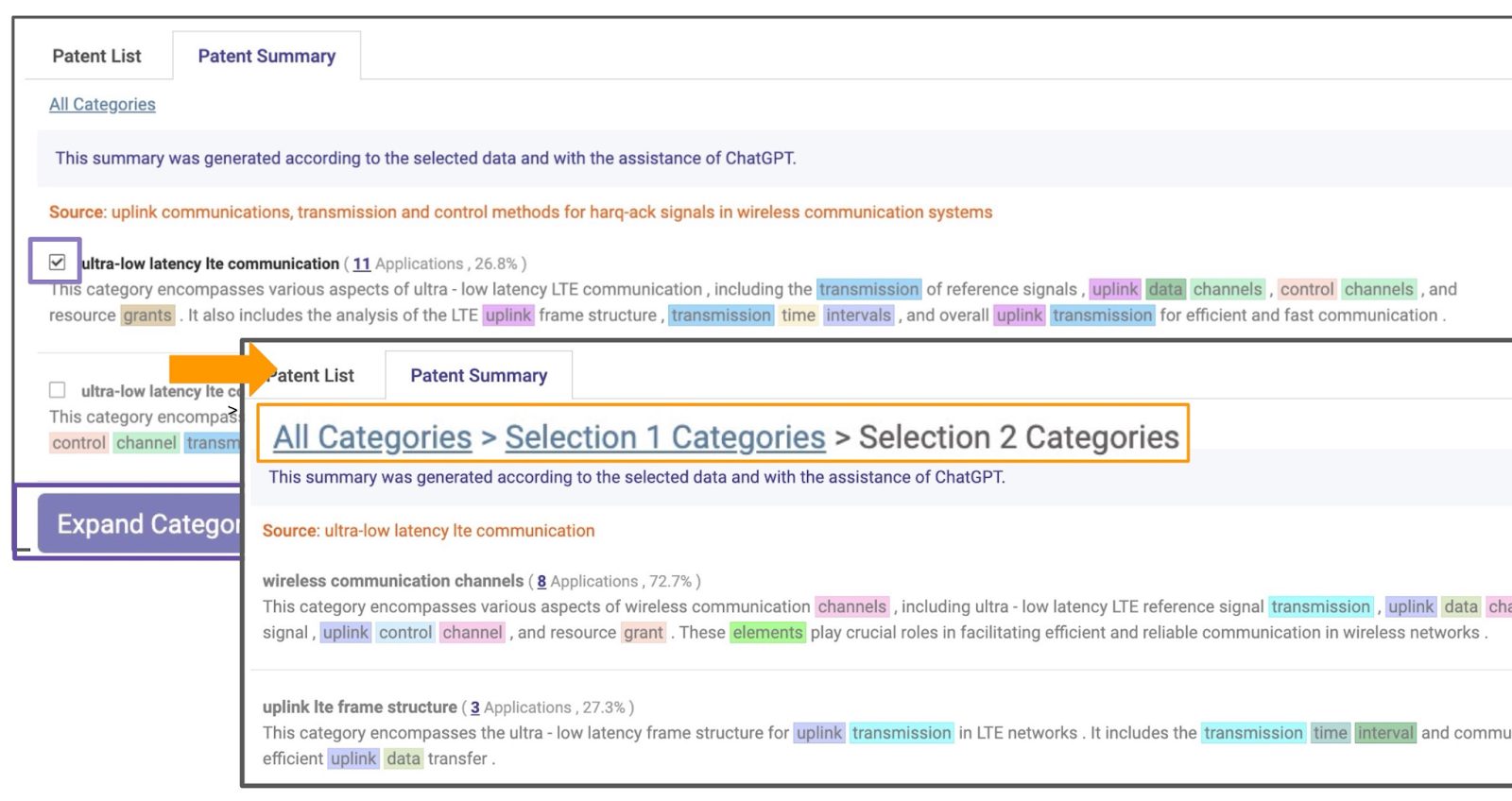 Navigating through Quality Insights Patent Summary, users can seamlessly explore various categories and their corresponding patent summaries. With each selection, the platform delves deeper, offering two refined levels of insight. The highlight function further illuminates key terms in alignment with the patent's claims, facilitating a direct comparison with prior art. This feature-rich approach ensures a thorough and efficient patent analysis, shedding light on both overarching themes and intricate details.
We are excited to bring this powerful feature to our valued users, enabling you to unlock deeper insights from your patent lists and accelerate your due diligence process. Stay tuned for this exclusive feature to be incorporated into our other solutions.
Ready to experience the Patent Summary feature in Quality Insights? Log in today and explore the limitless possibilities!
Haven't tried Quality Insights or need more information? Reach out to your dedicated Client Success Specialist now!