Dear Patentcloud Users,
We are happy to announce Quality Insights' new KEEP feature and the addition of JPO's FI/F-terms in our Patent Search statistical chart.
The brand new KEEP feature — making teamwork efficient!
Patentcloud's Quality Insights provides our users with AI-curated patent validity checks for determining a patent's quality. Quality Insights houses an arsenal of tools that allows our users to find prior art references, conduct prior art comparisons, perform claim construction, and more!
To assist our users in streamlining patent work and enhancing collaboration among team members, we created the KEEP function to allow users to share their work and progress with other team members.
Users who subscribe to Quality Insights and have at least one active Patent Vault project, can now save their purchased reports in Patent Vault and share the reports with their team members. Moreover, project members who are authorized to edit can also use KEEP to save important discoveries they find in Overview, History, Family Prior Art, Prior Art Finder, and Semantic Prior Art, allowing other team members to quickly understand the user's thinking process when browsing the reports. The saved and editable Quality Insights reports can be accessed in Patent Vault and Quality Insights' History.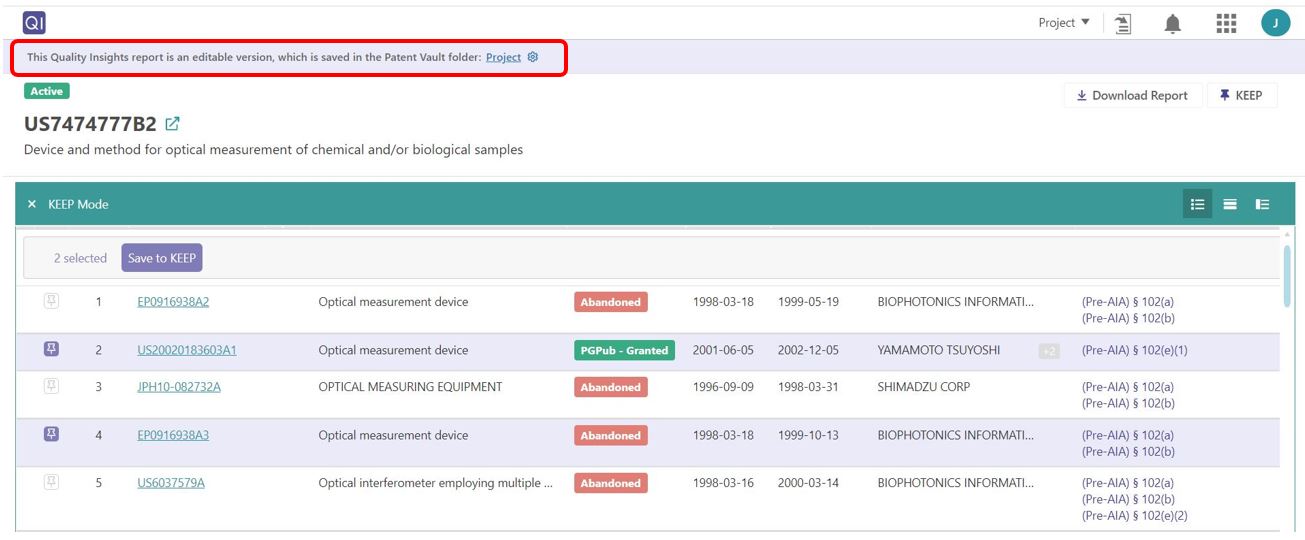 Now, with KEEP, our users can collaborate better with team members on Patentcloud and with more security.
Adding F-terms to Patent Search's statistical chart
As patents filed at the Japan Patent Office are classified using FI/F-terms (File Index/File Forming Terms), we have added the related terms to our Patent Search's statistical chart in this update. Users can now filter and use the FI/F-terms when working with Japanese patents.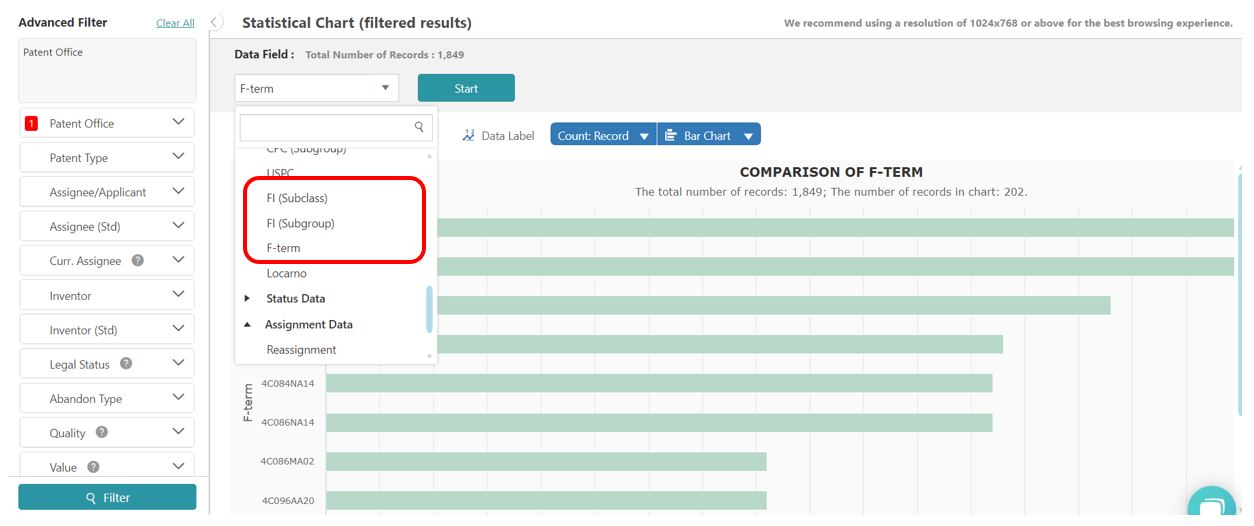 Users can also use the FI/F-terms for Basic Analysis in Patent Vault.
Need more information? Request a demo from our Client Success Specialist, or start your 7-day free trial for [Patentcloud products] today!