Dear Patentcloud Users,
Our team here at InQuartik has heard your feedback, and we are happy to introduce our new view mode — the Side by Side view!
We know that working with patent portfolios or a list of patents can be a daunting task. Many of our users want to be able to review their list of patents without having to switch between different tabs or windows. So, now with the new Side by Side View mode in Patent Search and Patent Vault, we are…
Keeping everything on the same page
Using the Side by Side View, you can view your list of patents on the left side of the screen while examining the contents of a specific patent on the right. You only need to click on each item in the list to view the patent details on the same page.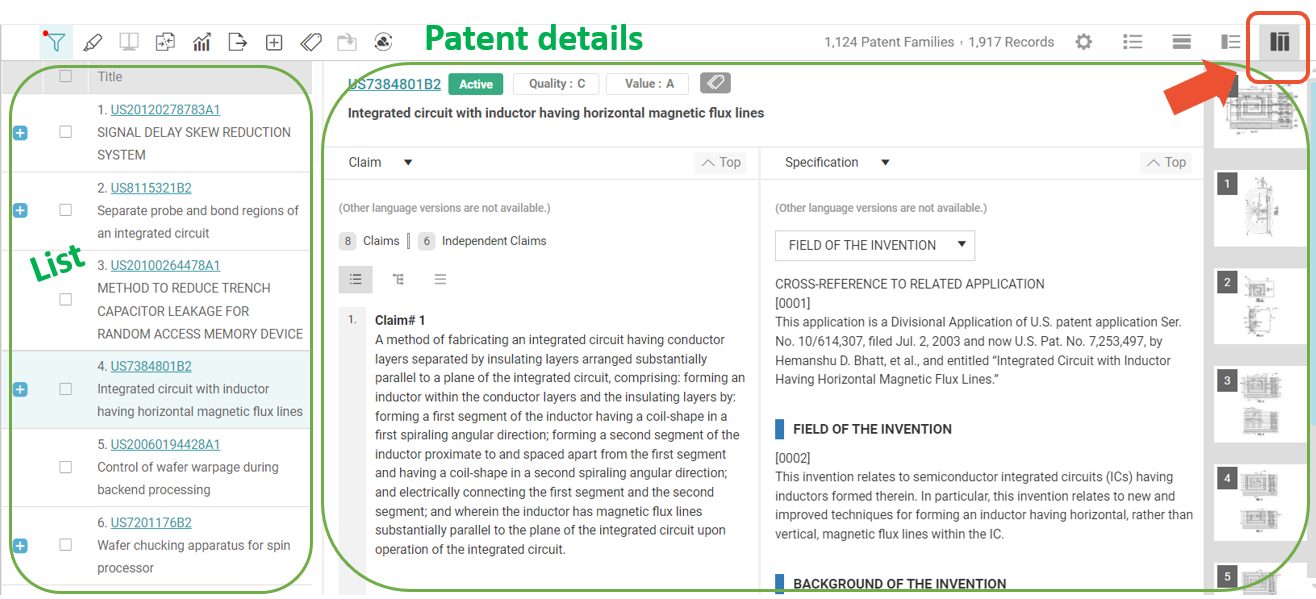 You can still click on each patent number to view the individual patent in a new tab or window.
Examining patent elements
When scrutinizing the contents of each patent, you can choose which elements you want to examine, including the patent's claims, specification, abstract, and bibliography. For example, you can inspect a patent's claims and specifications side by side. No more scrolling up and down to find what you need.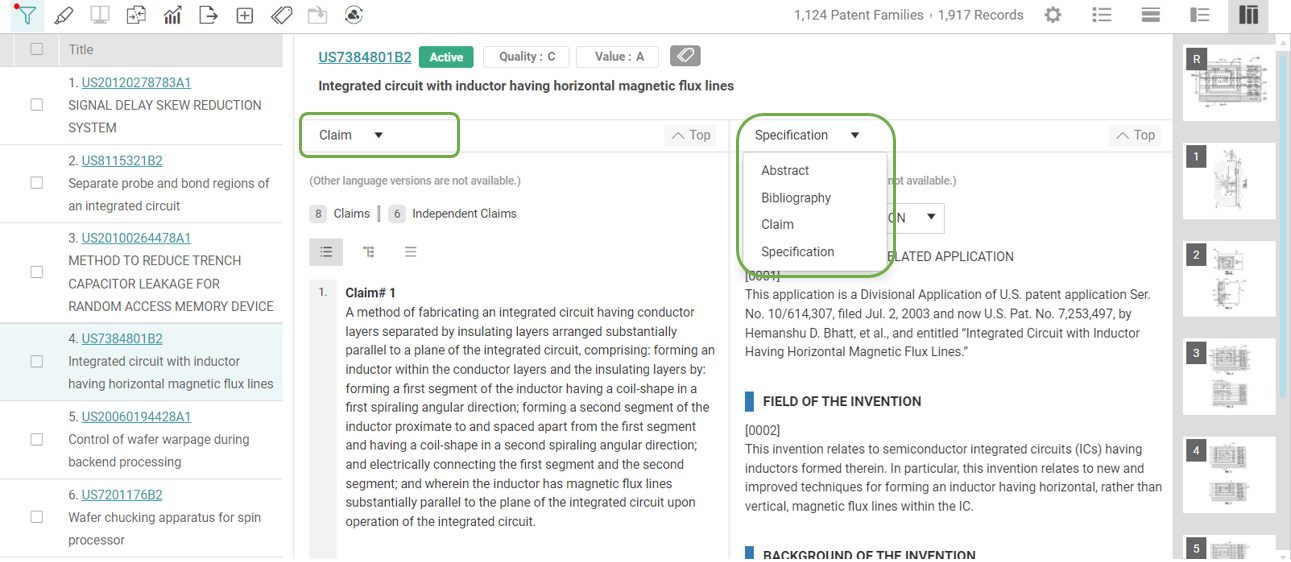 The figures in a patent are also very important. Now you can peruse a patent's text while looking at the accompanying figures by moving your cursor over the figure you want on the right. Clicking the figures will open up the full-screen lightbox for all the figures in a patent.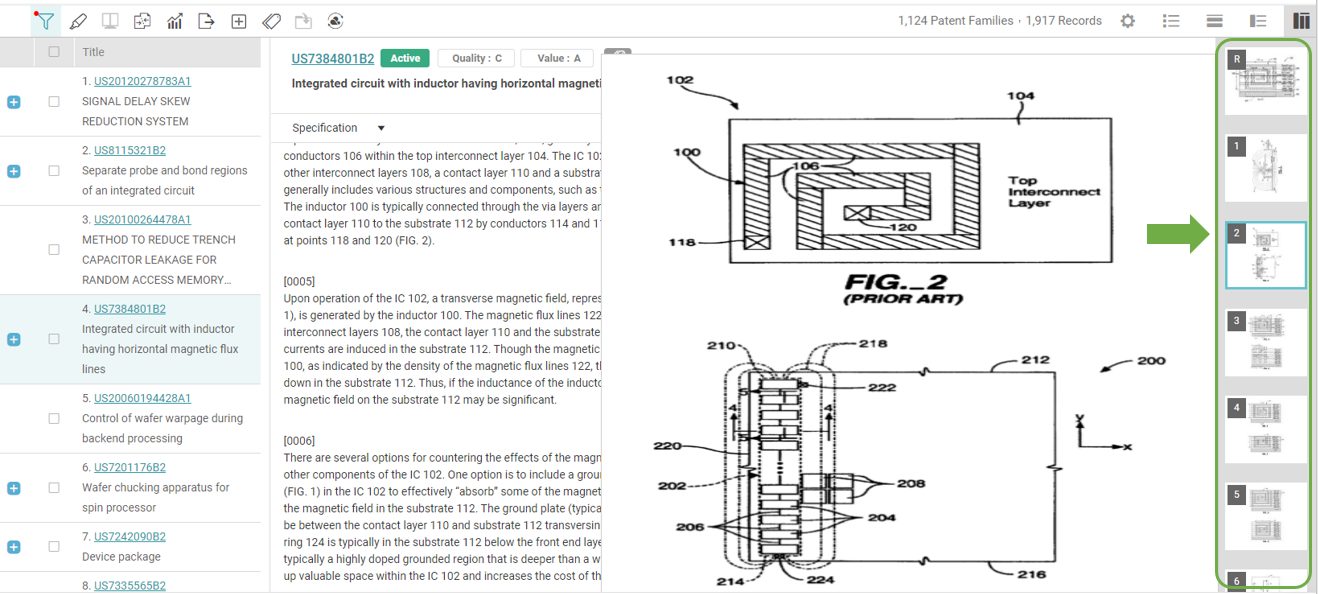 We hope we have made your patent work easier with this latest update! No more getting lost in the sea of tabs!
We would love to hear more feedback from you! Just let your Client Success Specialist know or Contact us!
Haven't started using Patent Search yet? Don't miss out!