Dear Patentcloud Users,
We are proud to announce the latest update of Patentcloud's Quality Insights!
Patentcloud's Quality Insights is a data-driven app designed especially to find patent validity issues with prior art analysis. With a wide range of powerful tools, Quality Insights excels in providing our users with AI-curated patent validity checks for estimating a patent's quality, delivering the actionable insights needed in making impactful decisions.
With InQuartik's dedication to streamlining patent work and providing valuable insights, in this update we are delighted to introduce Quality Insights's brand new Overview page with new consolidated insights. The contents in the original Overview page have been moved to the History page.
A brand-new Overview page for crucial patent validity information
The new and tailored Overview page summarizes the key figures and information needed to get an instant overview of a patent's quality — the extent of claim disclosure by prior art, potential §102 and §103 prior art references, and litigation history.
New features and insights on the new Overview page:
1. Get the patent information and important figures at a glance
A quick view of the crucial numbers and bibliography of the patent can be found at the very top of the page.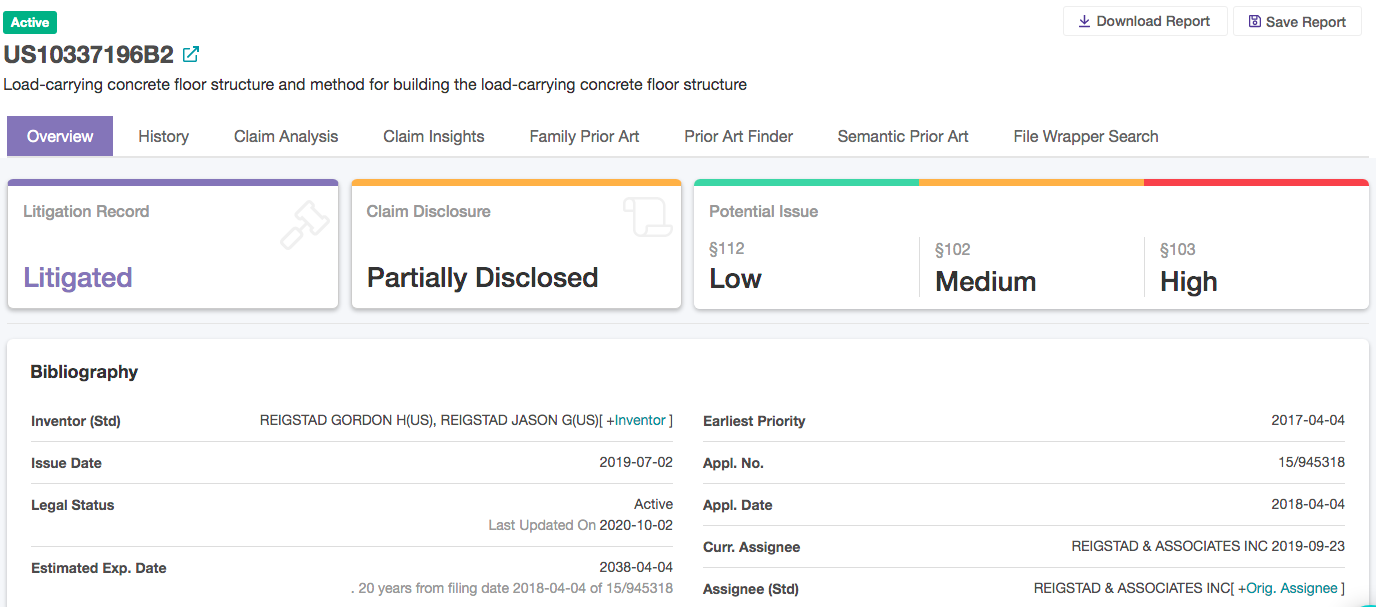 2. Identify more potential validity issues with claim disclosure and analysis
From the Status of Disclosed Claims chart, users can see how a patent's claims have been disclosed by prior art and the number of prior art references cited with §102 and §103 issues.

The Claim Analysis chart identifies potential §112 issues in the patent by checking for ambiguity in claim interpretations.

3. Find major validity issues from a patent's event history and potential disputes from its family members
Users can view the summary of a patent's legal event history under Event History.

Users also can unearth potential disputes in other jurisdictions based on the status of family members shown in the Family Status chart.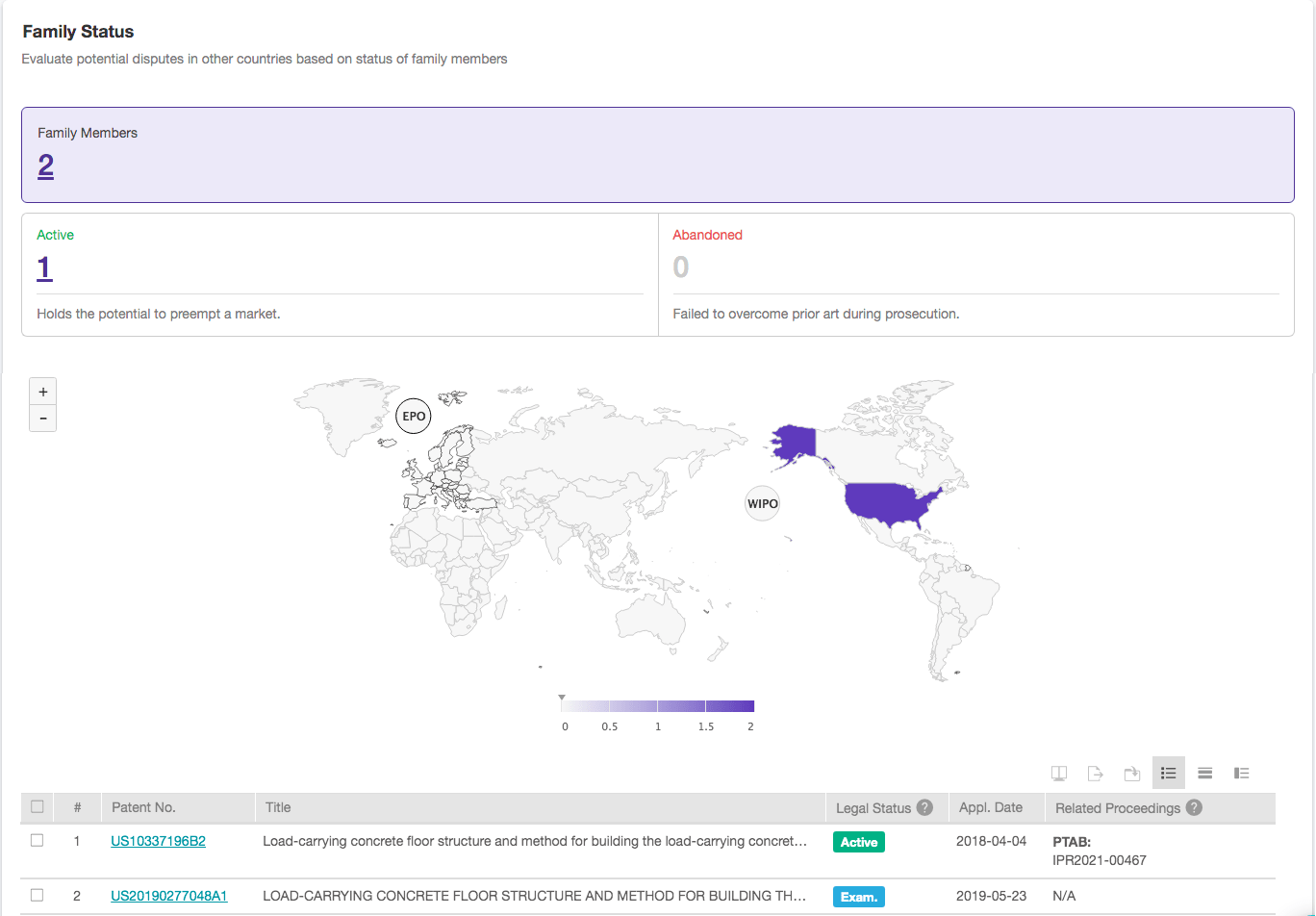 Pricing Plans
Quality Insights' new pricing plans are officially announced on April 20. Users now can subscribe to the Essential Plan for US$ 399/month which includes unlimited access to the Summary / History / Claim Analysis / Semantic Prior Art / File Wrapper Search pages in Quality Insights. The Pro Plan is an upgraded plan where users have unlimited access to the full Quality Insights reports that include all pages and functions.
For more details, please see our pricing plans in detail.
Need more information? Request a demo from our Client Success Specialist now.