On 2019/10/01 Patent Search Basic will no longer be free. However, we will be offering some exciting new pricing plan options.
Patentcloud has always been dedicated to providing high-quality patent data, technology, and great service. Consequently, we have increased our investment in patent data, new technologies, and customer services. For these reasons, and after much thought and consideration, we have made the decision to no longer provide the free version of Patent Search Basic.
It's our mission to provide excellent solutions and tools that enable all IP professionals to unlock patent data insights more effectively and efficiently. With this in mind, starting on 2019/10/01 Patent Search will introduce some additional pricing plan options. Whether you are an individual user or a large corporate entity, we will provide suitable options that are tailored to your needs and budget.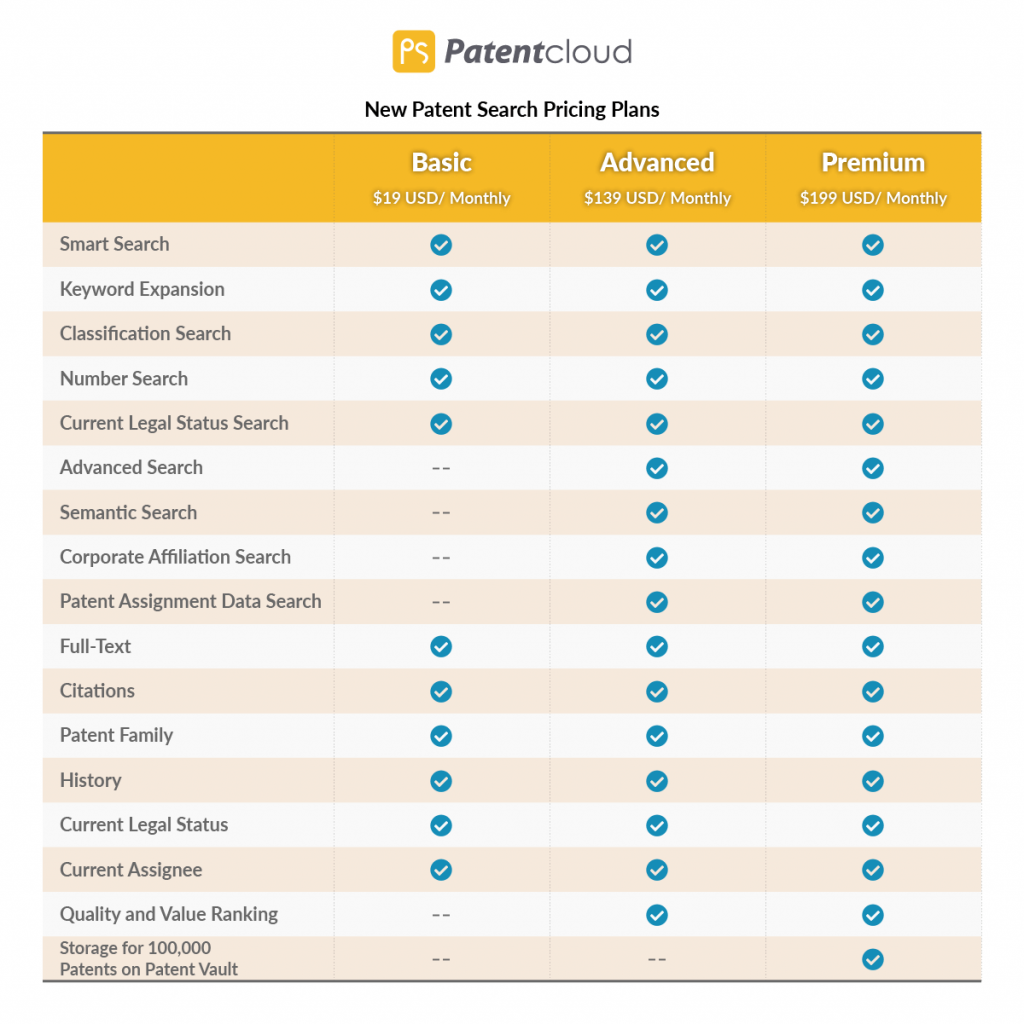 Don't forget to make a copy of your patent data if you haven't already upgraded to Patent Search Advanced or Patent Search Premium before 2019/10/01.
If you would like further information about our products and pricing, please contact our Customer Success team to find out more.
Patent Vault New Product Launch
Patentcloud will be introducing a new collaborative tool called Patent Vault. Work smarter with the collaborative tool that enables you and your teammates to manage, analyze, and monitor personalized patent databases seamlessly.