Read on to discover why Design Search — the image-based design patent search tool — is revolutionizing the way design patent searches are conducted.
In this article:
1. Drag and Drop
Find similar designs in seconds.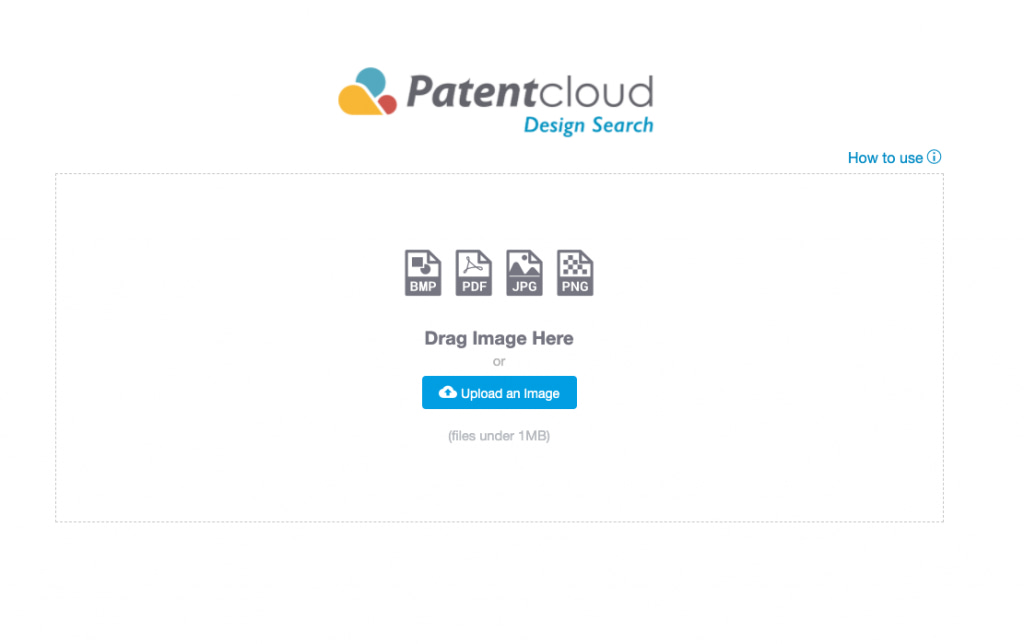 Save time and resources while assessing potential design patent infringement risks or searching for designs with the drag and drop interface — the quickest and simplest design patent search solution.
Multiple image search options are available; just pick an image from the patent's drawings, product photos, or even prototype renderings.
Don't be restricted by file types; you can choose from BMP, PDF, JPG, or PNG files.
If you'd prefer to upload an image, don't worry; Design Search has a manual upload option too.
2. Defining the Search Scope
Precision and accuracy.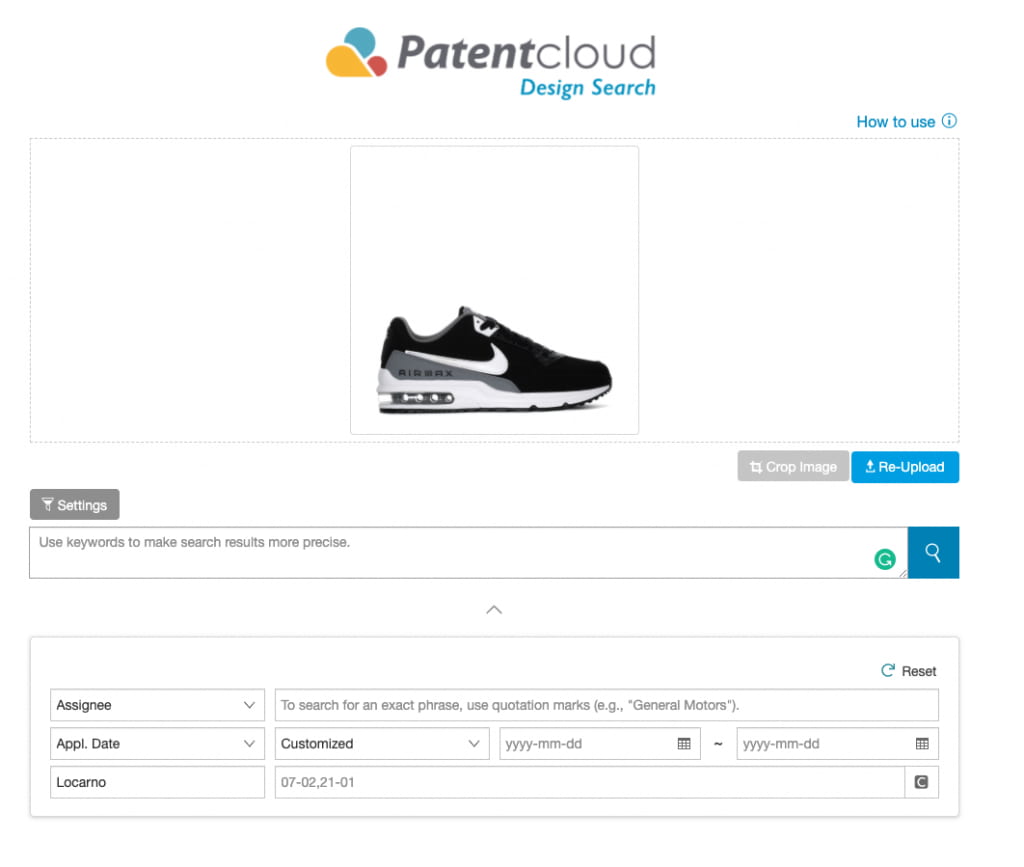 Obtain more precise results by using keywords along with your image.
If you're unsure of the application or issue dates for your search criteria, don't worry; just use the customized search to filter and retrieve patents from the last 5, 10, or 20 years.
If you already know the assignee or current assignee, use quotation marks to search for the exact keyword or keyphrase to ensure relevant results.
Go global with Design Search's database, which includes the world's major patent offices: USPTO, JPO, EUIPO, and CNIPA. You can even filter by patent office to ensure the results you obtain are the ones that you need.
3. Side-by-Side Comparison
Spot similarities with ease.
The side-by-side comparison features make it easier to spot similarities and differences between your image and other designs. Reduce the risk of design patent infringement in a jiffy.
Gone are the days of sifting through endless pages of paper design patent drawings to look for similarities and differences.
Finer details are easy to miss if you're switching between tabs or webpages — don't run the risk of missing out on important visual information.
Key patent information such as the issue number, assignee, issue date, and application date is conveniently displayed along with the design patent image.
4. Design Search to Patent Search Integration
Everything you need under one roof.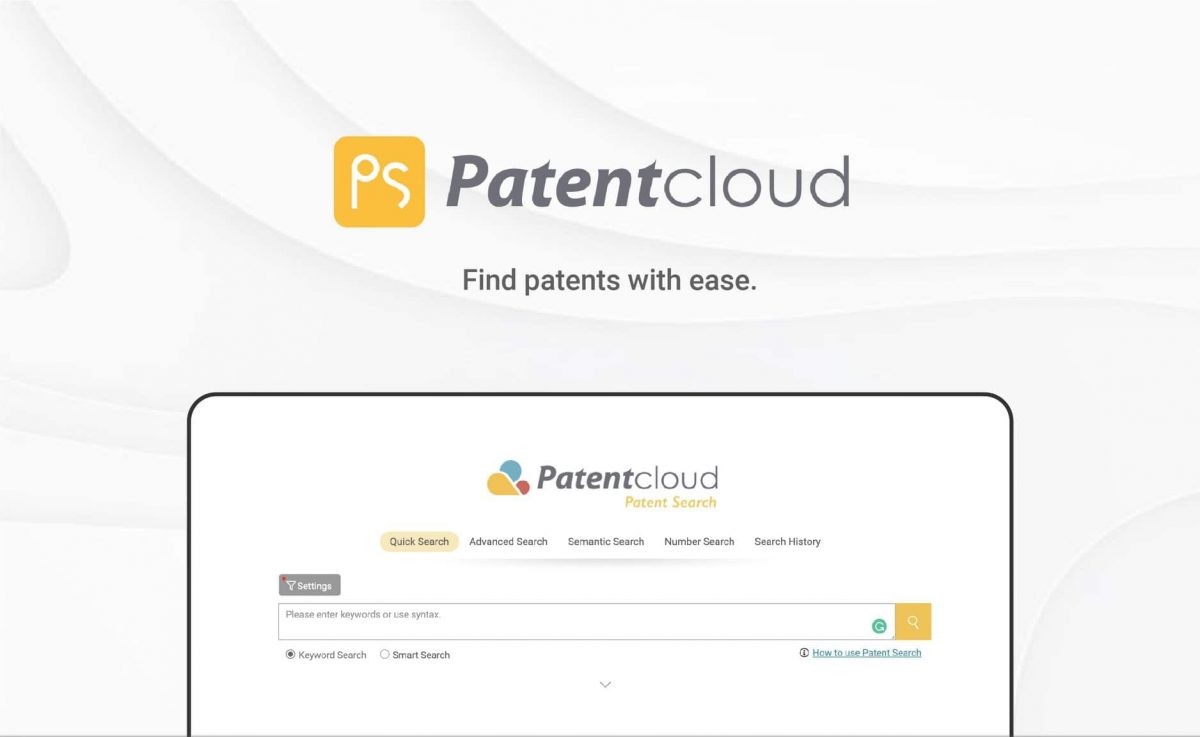 Once you have spotted a design patent that you're interested in investigating further, click on the patent number to instantly view the patent using Patent Search by Patentcloud.
Get to know more about the patent by exploring the simple and extended family members and any citations such as non-patent literature.
If you are working on many patents or patent portfolios at the same time, Patent Search enables you to export up to 200,000 patents to an Excel file.
You can rely on us. Patentcloud's AI double-checks the legal status and current assignee data to make sure that the information you access is always as up to date and as accurate as possible.
Try out Patent Search by Patentcloud for free today!
5. Filter Within Results (auto-ranking)
Smart filtering for the most relevant results.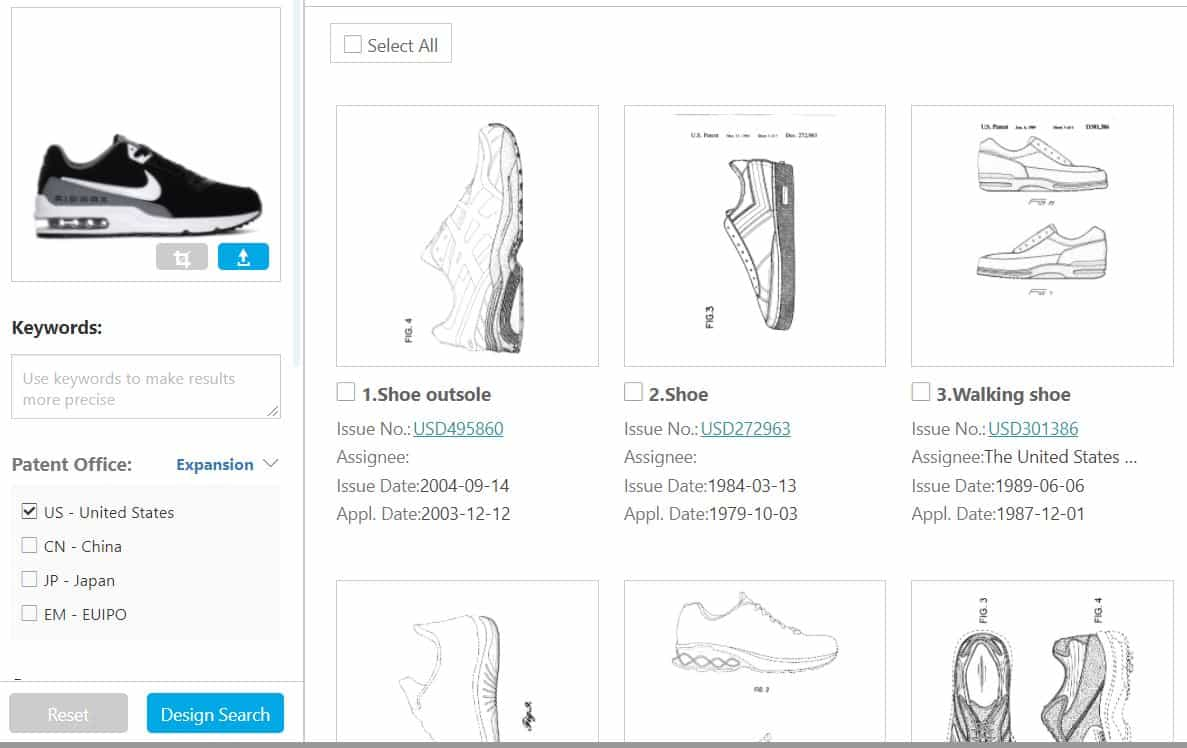 Remain in control while investigating your findings. Once your search results have been retrieved, you can then apply various additional filters to dig even deeper into the results.
Instantaneous ranking. Design Search automatically re-calculates the rankings within the scope that was set or based on the filters — intelligently ranking the results in real-time.
A precise, reliable system. Design Search's smart "auto-ranking" feature ensures that the newly filtered results are recalculated and redisplayed according to visual similarity.
Design Search narrows down the results without compromising on similarity, ranking, or accuracy.
From design patent infringement mitigation to searching for the latest trends in the fast-paced world of design — Design Search by Patentcloud has it all. Take advantage of our 7-day free trial by clicking on the launch button below!
---