Performing a patent search is one of the very first steps you should take for a multitude of scenarios. With its diverse range of search features, Patent Search accommodates different search strategies. Without further ado, let's take a look at the top 5 features of Patent Search by Patentcloud that will prove to be indispensable.
Experience the powerful Patent Search features for yourself
1. Corporate Affiliation Search
Find your target company and all of its name variations.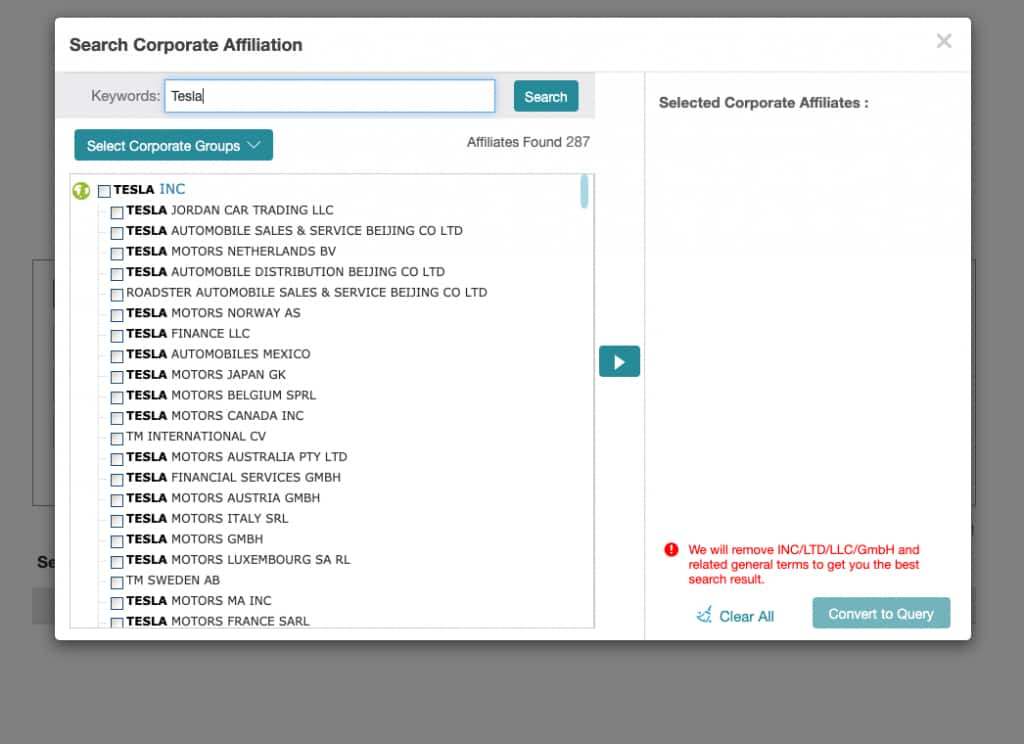 Never miss out on a company due to it having multiple names or affiliates, which usually depends on the country in which it is located or other strategic considerations.
Make sure your patent search is as comprehensive as possible by including all of the available variations.
Enjoy hassle-free hierarchically grouped affiliates, subsidiaries, and name variations.
View your search results under a handy corporate tree.
2. Advanced Search
Make your workflow more convenient and efficient.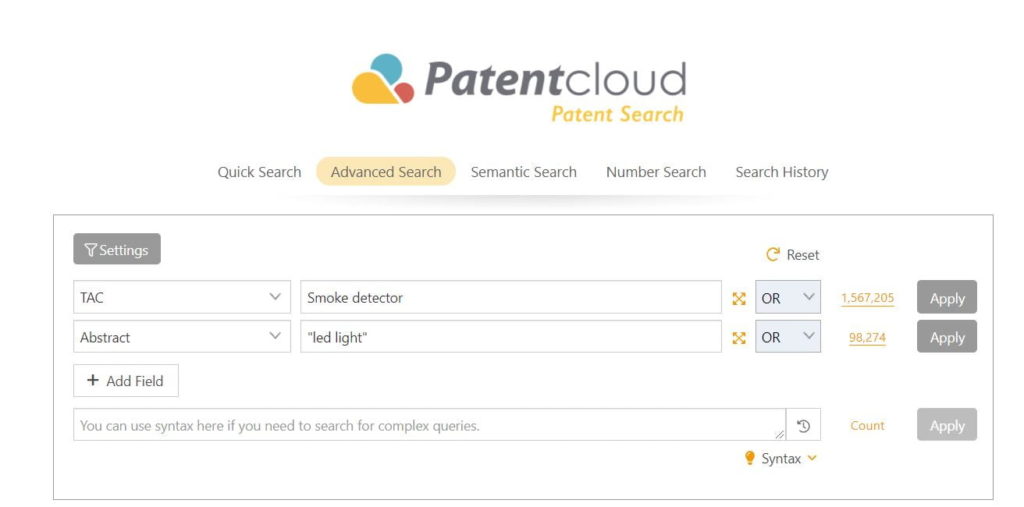 Search through dozens of patent data fields and combine the results with Boolean operators to refine the results.
Easily export the query history to an Excel file to avoid repetitive tasks.
By keeping the search keywords on the same page, you can make it easier to come up with logical combinations for additional searches.
Enhance your own search expertise by combining it with the power of the Advanced Search feature.
Discover more about advanced search
3. Semantic Search
Go beyond keyword searches to put the puzzle pieces together.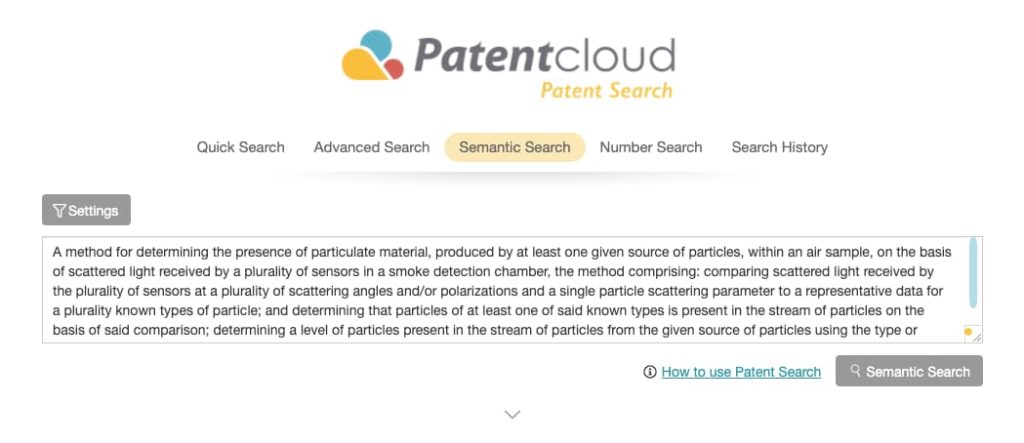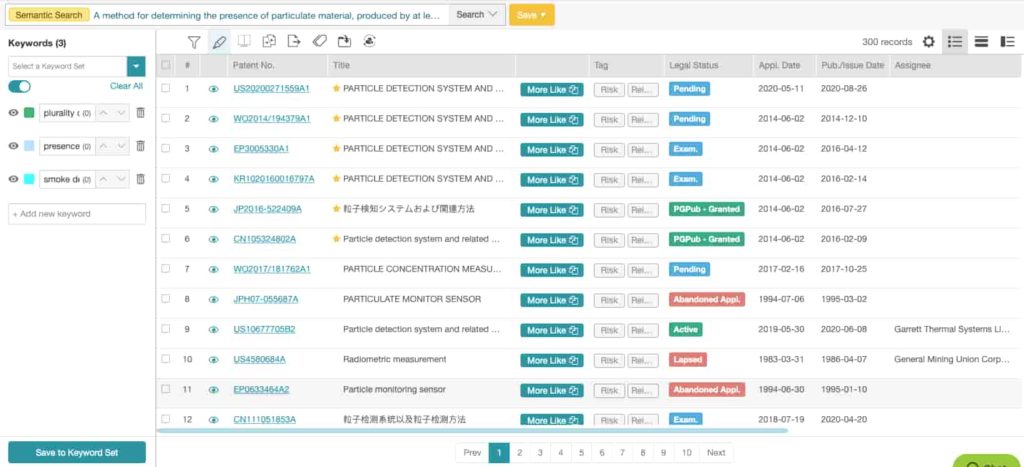 With an emphasis on meaning—and not keywords—a semantic search delivers relevant patents, based on similarity. Avoid the risk of missing out on results.
By delivering results based on keyword concepts, Semantic Search grasps the meaning of the text you enter into the search box—whether it's the title, abstract, or claim—allowing you to locate patents from across the IP5 and WIPO that disclose similar inventions or technologies.
A semantic search is especially useful for broader, more conceptual searches as well as for surveys of the patent landscape. In many cases, it is much faster than a keyword search.
Don't be limited by having to type in exact keywords. Just select specific patent claims and copy them into the Semantic Search box for relevant results in seconds.
4. Highlighter
Identify your keywords in a blink of an eye.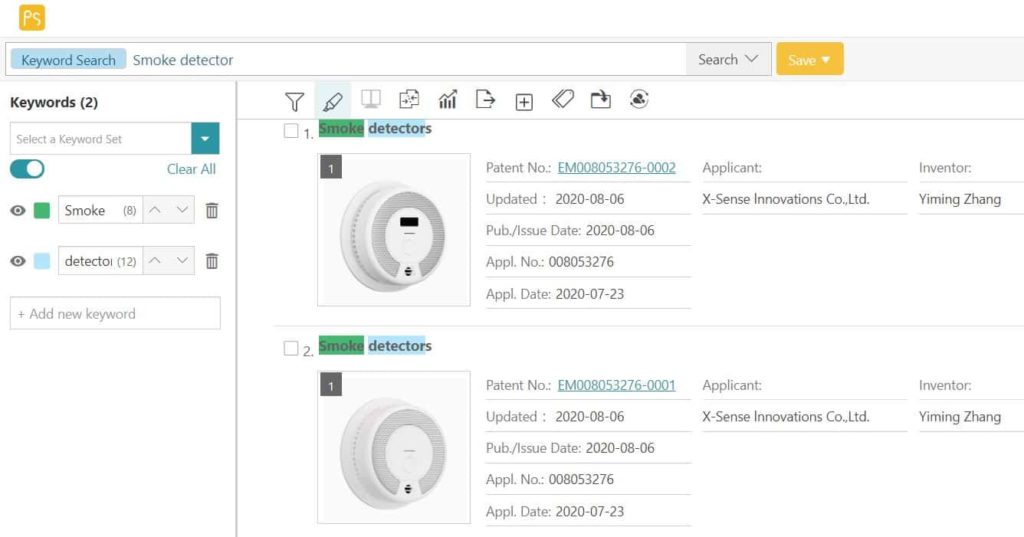 When performing your patent search, back up your hypothesis — such as a keyword being found in a claim — by browsing the results to confirm your prediction. Your keyword will be highlighted in every instance of its appearance in the search results.
Easily view the total number of occurrences of your specified keyword on the current page e.g. the search results page, patent page, or when comparing two patents.
Store your frequently-highlighted keywords for future reference and use.
Save up to 10 keyword sets that can store up to 40 keywords in each set.
Discover more about the highlighter feature
5. Expand/Collapse
Don't let language barriers hold you back.




Image courtesy of Patent Search

As there might be different languages of a patent in a patent family, the expand feature enables you to search in English and then expand the family to all patent offices.

Got a fully intact patent portfolio? You can search by one language, then expand to all.
Easily view your results with the collapse feature by grouping those patents by patent family or application number.
Utilize collapse by application number to choose which patents you wish to view, remove the old, redundant documents with ease.
Find Patents With Ease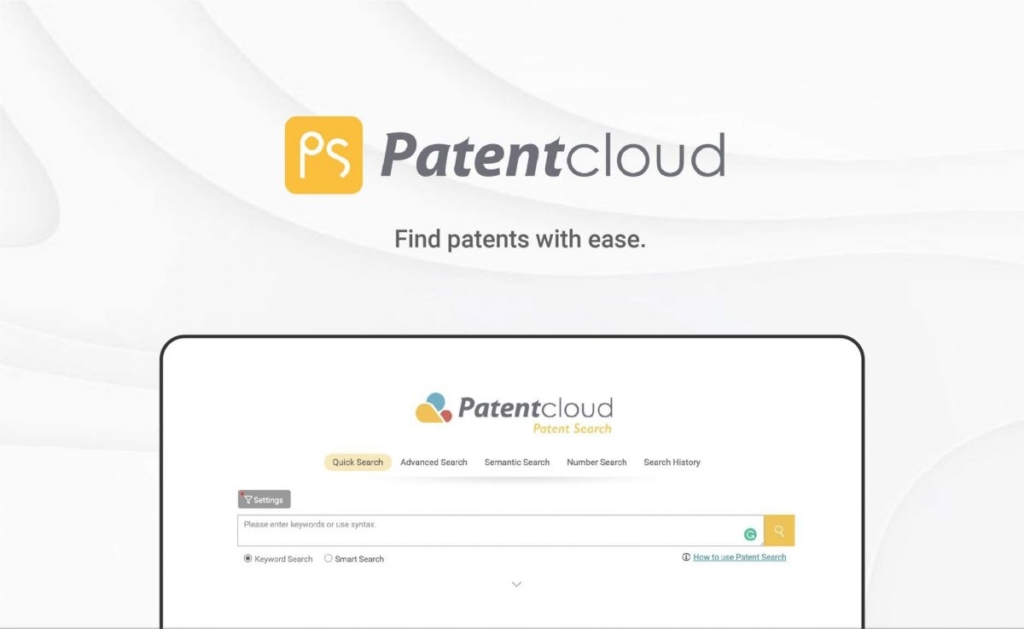 Discover why Patent Search is different from all of the other patent search tools on the market, and how it will change how you approach your patent work—forever.