We are delighted to announce feature upgrades for Patentcloud. These upgrades will help users to further optimize their search experience and productivity.
Highlighter Upgrade
The Highlighter feature is now equipped with a Save to Keyword Sets function. Have your frequently-highlighted keywords at the ready, so you can easily perform repeated lookups.
Users can access the Highlighter feature from the search results page within Patent Search. It can also be found in the Folder Management tab of Patent Vault, individual patent pages, or when comparing any two or more patents on Patentcloud.
Users can save up to 10 keyword sets that can store up to 40 keywords each.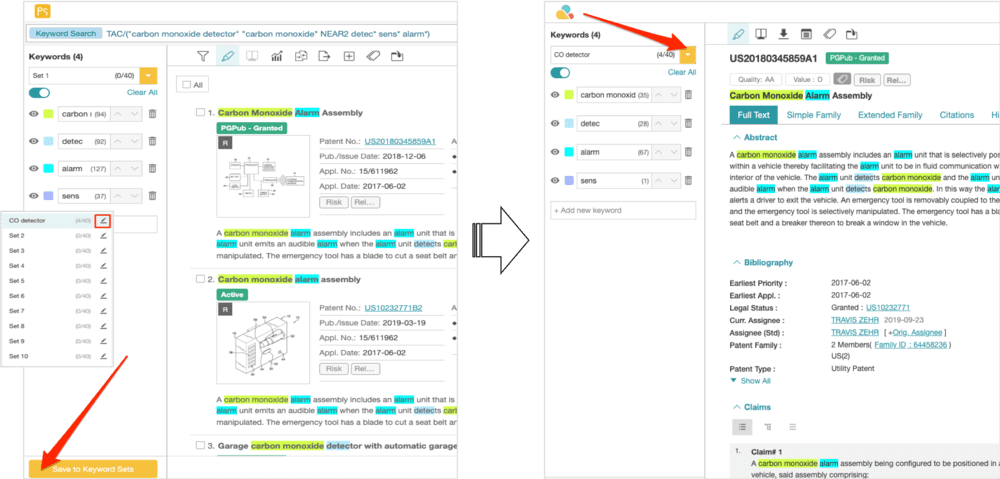 For a step-by-step guide, please refer to this helpful article.
Patent Search History Optimization
The Recent tab in Search History will now include the query combinations you make in Advanced Search. Review your past combinations with the option to save them for recurring usage.
Search History stores your most recent 100 search records (from Quick, Smart, Advanced, Semantic, and Number Search.)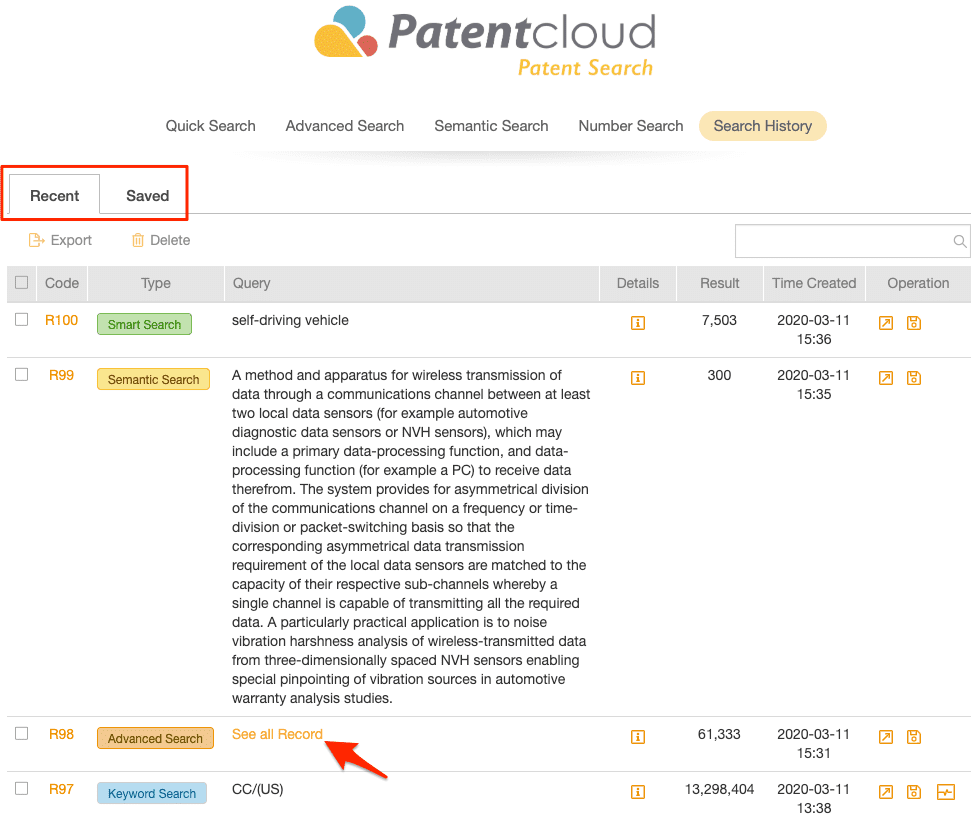 For a step-by-step guide, please refer to this helpful article.
Should you need any assistance, please visit our Help Center or send an email to support@inquartik.com. We are more than happy to help.