Dear Patentcloud User,
As you're diligently working on your patent projects, Patentcloud is committed to making that experience even better. We are thrilled to announce that Patent Search and Patent Vault users can now seamlessly run a one-click portfolio evaluation in Due Diligence and a patent validity analysis in Quality Insights.
Add to DD or QI
Working on a patent portfolio evaluation? Create a portfolio with your selected patents and export them to Due Diligence. Similarly, for your US patent validity analysis checks, prior art research, or litigation preparation, select the patents and add them to Quality Insights. Simply click on the icon to do a direct transfer.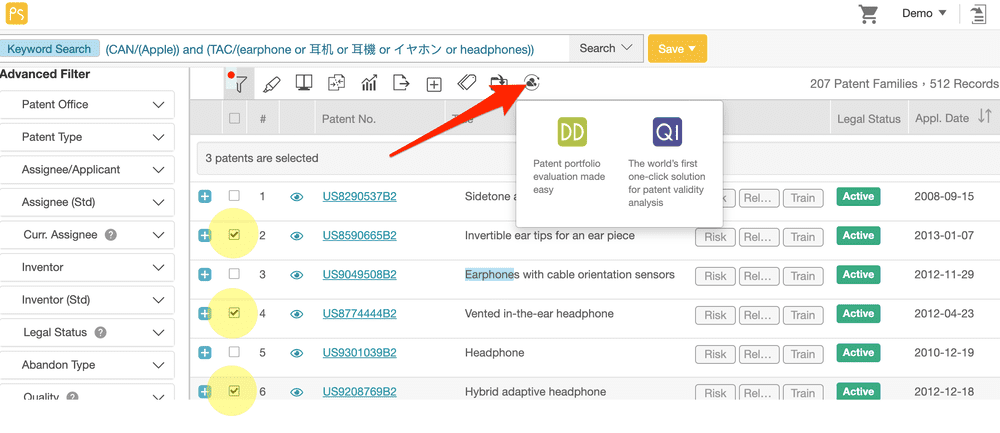 To learn more about what you can get from Due Diligence or Quality Insights, you are invited to schedule a demo, activate your free trial, or contact us for a trial extension.