After covering last year's IP activities in China, in this month's exclusive report we are going to focus on the U.S. assignment data from the first quarter of 2019.
Analyzing assignment data can provide useful insights not only for those operating in the transaction market but also for IP stakeholders in general. Doing so, in fact, enables them to:
Anticipate a company's future strategy: a company acquiring patents covering a specific technology might be an indicator of its plans to focus — or simply enter into — a new market;
Anticipate an industry's developments: a number of companies — especially if they're large-sized ones — acquiring patents in a specific technology field might be an indicator of the latter's imminent popularity.
An example of this could be the acquisition of Oculus VR by Facebook: in 2014, the social media giant purchased the VR company for around $2 billion, contextually acquiring all of its patents.
Facebook's decision to focus on VR was a defining moment: today, the technology is one of the most active patent-wise, not only in the gaming sector but also in the following industries:
Aviation;
Medicine;
Military;
Data visualization;
Treatment of mental illness.
The acquisition of a large quantity of VR assets by Facebook served as a clear signal that:
The company was probably going to invest heavily in the development of VR technologies;
The VR industry was probably going to be popular in the near future.
For a quick overview of the main events related to VR, click here.
The Data Scope
The patent data for this report was collected from Patentcloud — our cloud-based IP intelligence platform—and has the following characteristics:
The patents were registered at the USPTO between 2019/1/1 and 2019/4/3 and were involved in assignments between 2019/1/1 and 2019/3/31;
The statistics exclude patent assignments between affiliates under the same parent company;
The calculation is based on the number of patent applications;
The calculation of patent portfolios is determined by the number of distinct Reel/Frame IDs.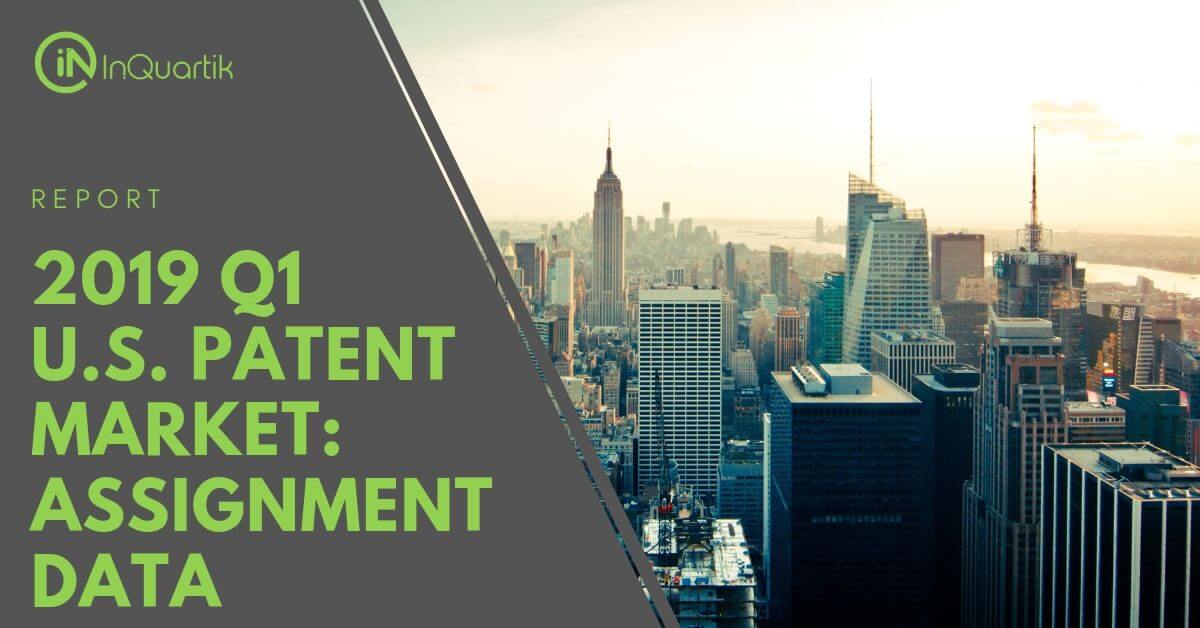 Key Takeaways
In Q1, a total of 5,874 US patents (1,625 portfolios) were transferred;
Utility patents accounted for the largest part (90.2%), while design patents accounted for the smallest (9.8%);
71.8% of the transacted patents were granted;
7.1% were high-quality and high-value patents;
The countries that acquired the highest number of patents were the United States, Taiwan, Canada, China, South Korea, Germany, and Japan;
The largest seller was Sears Holdings with a total of 355 patents;
The largest buyer was Transform SR Brands with a total of 355 patents;
The most popular technology fields were Information and Communications Technology and Semiconductors.
Stay tuned for our next in-depth analysis. In the meantime, read our latest blog articles here.