When it comes to understanding the current patent assignee(s), it is crucial to have the broadest and most comprehensive official patent assignment data possible.
What Is a Current Patent Assignee and Why Does It Matter?
In the world of patents today, knowing exactly who the "current patent assignee" certainly does matter, since this is the person or the company who has been transferred the rights of ownership of a patent, and, therefore, has the power to sue for infringement or to sell or license the patent.
Knowing the current assignee can also be important in other scenarios, including:
Competitive Intelligence and Benchmarking—gaining a better understanding of the marketplace and knowing exactly who has which patents and how they are being used;
Patent Clearance—knowing what others are doing in the field and identifying risk;
Patent Landscaping—identifying which person or company is the top player in the field.
The Challenges of Obtaining Comprehensive Patent Assignment Data: Scattered Data
Unfortunately, understanding the current patent assignee has not always been quick or easy. The reason for this can be traced back to the fact that patent assignment data is often scattered across the world in the different databases of the major patent offices.
To make matters worse, many of these offices do not often update or include current patent assignee data. The United States Patent and Trademark Office (USPTO), for example, does publish patent information and share it with the public, but this has not traditionally included current patent assignee data. Perhaps, as a result, the USPTO has recently begun another database for transactions and patent assignment data.
In other major countries, including the EU, Japan, and China, current patent assignee information varies from place to place, with some offices updating this data more frequently than others.
A Comprehensive Approach to Patent Assignment Data
Obviously, with such scattered data, one of the most important first steps is to consolidate the data from all of the major patent offices together. This ensures that no major markets are missed when it comes to the current patent assignee.
At the same time, it is also important to make sure that this patent data has been obtained directly from official, authoritative sources, such as the USPTO.
In fact, it is this broad, comprehensive approach that is the first key to the most accurate current patent assignee data.
In today's global economy, with more and more transnational companies, the importance of understanding a patent across different global patent offices cannot be overstated.
So, the vendors with the most comprehensive global patent data can provide the patent assignment data and the current patent assignee information that is most accurate.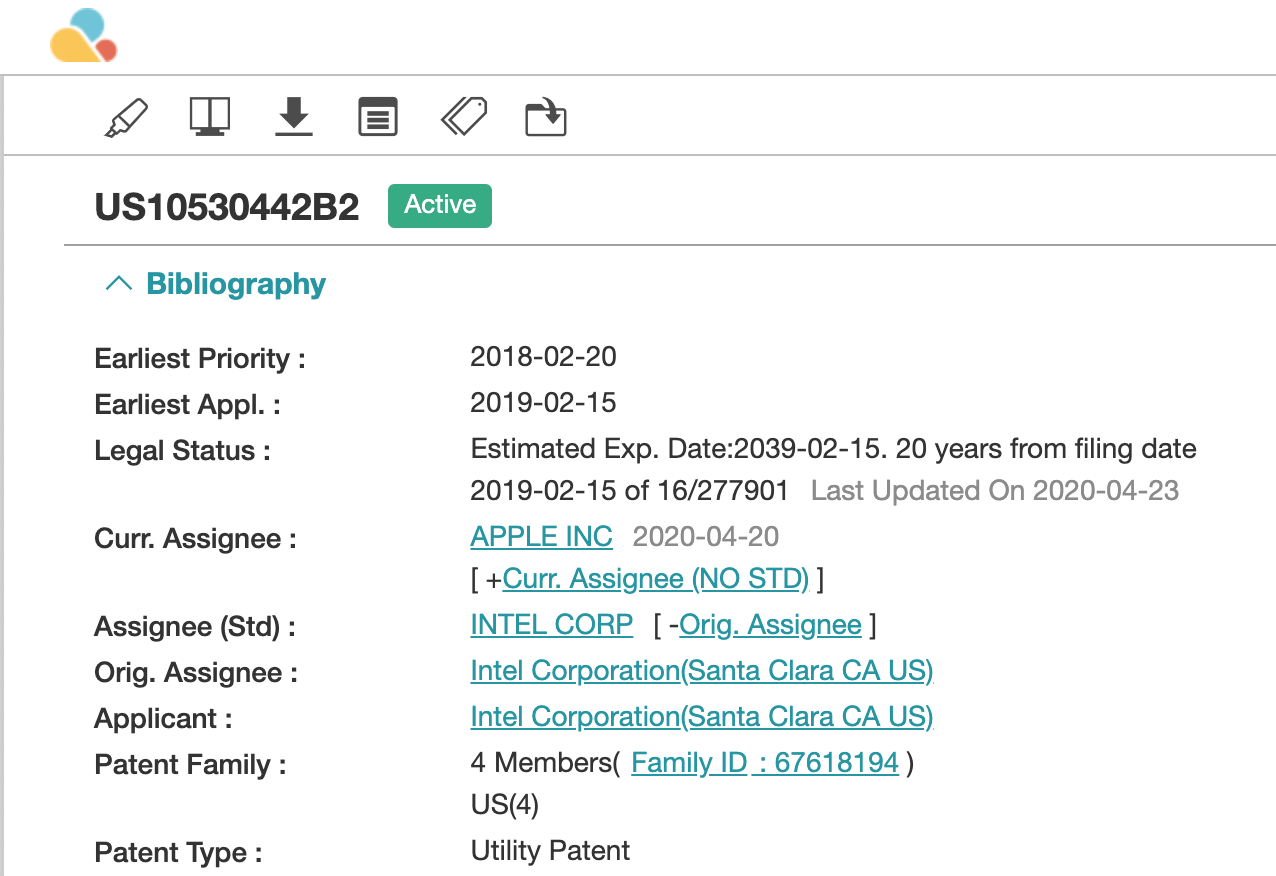 The Key to Patent Assignment Data and Current Patent Assignee Accuracy: Capabilities
In addition to obtaining data directly from official sources, it is also crucial to have the capabilities to interpret and handle this data. This includes the language and cultural skills to manage and process data in a variety of languages, such as Chinese or Japanese.
Most patent intelligence vendors, for example, seem to stick with data from patent offices that are "closer" to them, with Western vendors focusing on the USPTO and Europe and Asian vendors focusing on data from the China or Japan patent offices.
Patent data should be available in different languages, from the USPTO and the EU to China and Japan. Algorithms and cross-language standardization should be incorporated to process patent assignment data in a variety of different languages. In addition to language-related issues, misspellings and inconsistencies in naming do occur as well.
Can you really be sure you are really getting the most accurate patent assignment and current patent assignee data without these capabilities?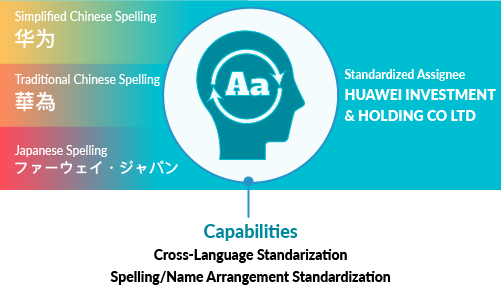 Corporate Affiliation
Another important element in understanding the current patent assignee of a patent is knowing the absolute parent company of any current patent assignee and all entities under the same group to deal with the issue of any subsidiaries that the main company may have.
Better Data for Better Decisions
When it comes to patent intelligence, current patent assignee data certainly has its place. Current patent assignee data can prove very important for those who want to keep up to date with certain fields or technologies.
So, it seems only right that this data should be as accurate as possible, coming from the widest range of official, authoritative sources and managed in a variety of languages.
After all, good decision-making depends on good information, and the better this information is, the better the chance that the best decisions will be made.