Patent Quality and Value Rankings
Selling is one of several options you can use to make money with your patent, as we discussed in our Patent Monetization article. In today's article, we will guide you through the 5 essential steps to selling your patent. We will go over the steps and how you can successfully sell your patents with tips on what you might need to look out for in the patent selling process. If you are also considering licensing your patent, please check our guide to patent licensing here.
The 5 essential steps to selling your patent are:
---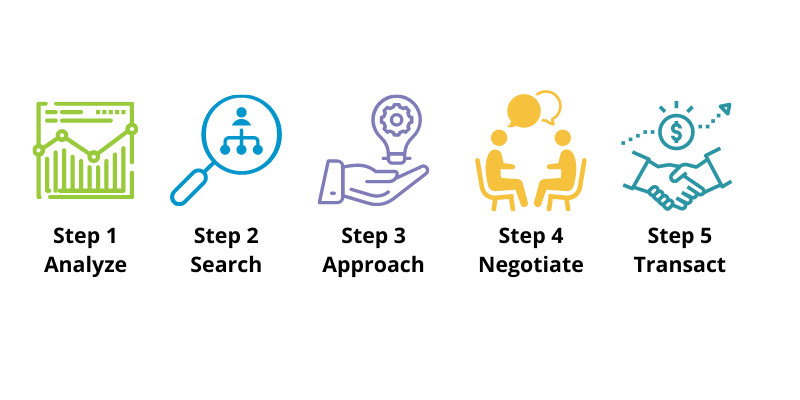 Step 1  Analyze
The very first question to ask yourself is: is your patent marketable?
Before selling your patent, you will need to analyze its actual value. This may be difficult as there is no computer or software where you can just upload a patent and its market value will pop out. Supply, demand, patent value, patent quality, market trends are just a few of the many factors that contribute to a patent's market value.
Getting a relatively more accurate value will be not easy, as the traditional method requires a team of experienced patent, industry, monetization professionals to conduct research and analysis manually. In some instances, a non-practicing entity (NPE) can also assist in the evaluation.
You can, however, get a preliminary idea of your patent's rankings through Patent Search's Patent Quality and Value Rankings functions. Quality Rankings evaluate a patent's validity, i.e., its strength, whereas Value Rankings show the relative disposition for a patent to be monetized or practiced. The rankings are generated by calculating factors such as claim structure, prior art references, and qualifications of the attorney and examiner for Quality Rankings; prior transactions, the current stage in the technology lifecycle, citation data for Value Rankings. A further and deeper analysis of the rankings is also available using Due Diligence.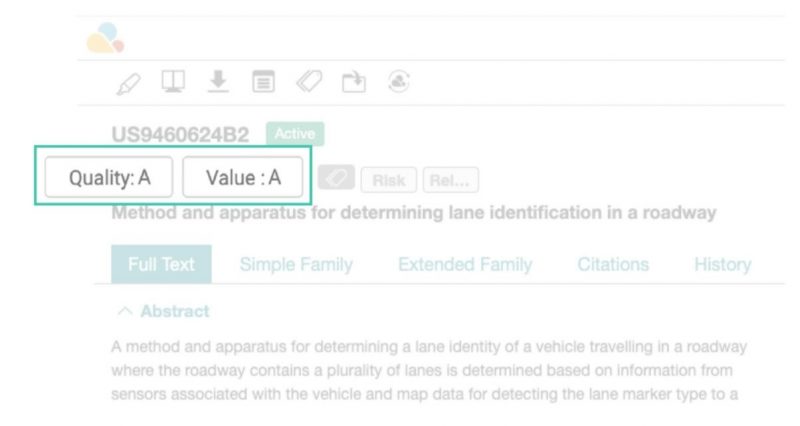 Below are some other issues you will need to examine before deciding to sell your patent:
Has your invention been manufactured yet? Do you have a prototype for your patent or is it still just an idea?
The closer an invention is to manufacturing, the higher the chances it has to sell. If it has yet to reach production, do you have a prototype to show to potential buyers? A buyer would be less likely to purchase an invention that requires them to further invest in experimenting with methods of production.
Have you sold/licensed it before?
If yes, this is better than the previous point. If you have already sold your invention or licensed the patent, it is concrete proof that your patent holds some market value.
Will you sell your patent as a patent family or portfolio?
Nowadays, it is nearly impossible to sell a single patent. We mostly talk about selling a patent portfolio comprising several patents or patent families. This is not "the more the better" but because a patent family will give the patent more protection. Also, a patent portfolio will provide more coverage for an invention. For example, your invention of a vacuum cleaner can appeal better to a potential buyer if they can get all the patents that cover the utility functions and design of the invention (both utility and design patents) with patents issued in different countries (protection scope of a patent family). Besides, there may be some patents in the portfolio that can make up for the weaknesses of other patents, boosting the possibility of a successful sale.
Do your patents have any hidden issues?
A potential buyer will scrutinize your patent portfolio before anything else. You can look at your patents' possible weaknesses using Quality Insights. Knowing the strengths and weaknesses of your patents before negotiating is vital. Any insight will prepare you for any issues a potential buyer may bring up.
Step 2  Search
The next question you should ask would be: who will want to buy your patent?
You say you already know who your potential buyers are, most are in the same industry or sector, even including competitors. This is partially true, but how certain are you in pinpointing the golden buyer?
Being in the same industry does not mean another company would be interested in your patents. For example, most of Tesla's patents are in the H01 class of Basic Electric Elements, focused on H01M "Batteries." However, if you look at Porsche's patents, almost all are in the B60 Vehicles In General class, followed by B62, Land Vehicles, and F16, Engineering Elements. If Tesla was to seek a potential buyer, Porsche would not be as good a candidate since Porsche currently would have little use for such a sizable amount of electric vehicle technology. There may be some interest from other vehicle industry companies planning to move into the electric vehicle sector and from companies that work in green energy innovations that would benefit from battery-related technology. This example is, of course, oversimplified, but it doesn't hurt to broaden your scope in looking for more potential buyers.


You can expand your selling scope by cross-referencing your patent or similar patents. By examining patent assignees or pending patents that have cited your patents as prior art (forward citation) via Value Highlights in Due Diligence, you can get an overview of potential buyers. Let's look at another Tesla example here. Tesla's patent No. US7939192B2 on battery thermal detection was forward cited several times by Volterra Semiconductor, which specializes in chips and integrated circuits, and has almost nothing to do with the motor vehicle industry. Following Volterra Semiconductor is Battelle Energy Alliance, LLC, a company that sponsors and manages several energy research laboratories in the U.S.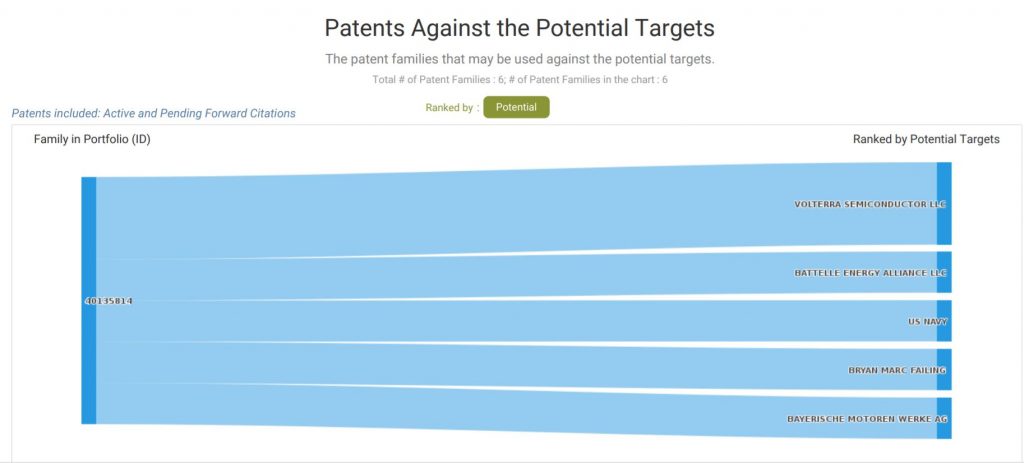 Also, you can consider hiring a marketing firm or a patent broker to help you with your search. A marketing firm may be less costly than a patent broker, but few such firms have the expertise in understanding the complexities of patent monetization. Make sure you check out their success rate history before proceeding. A patent brokerage may be more reliable, but more costly, as they usually charge a percentage of the sale upon the "success fee" (usually ranging from 15% to 30%).
Step 3  Approach
Now that you have done your homework, who will you approach and what is your approach? Determine your approach, i.e. your sale strategy. Do you have specific businesses to target which you can approach directly? Or do you want to put your portfolio into the market for everyone to have a go? You will need to do some market probing to determine which option will be more profitable for you. Apart from initiating negotiations with targeted buyers, here are some channels you can use if you are opting for the "announce to the world" strategy.
Official channels — PTO offices often publish patent updates and sale notices. One example would be the USPTO Weekly Gazette which puts up notices for patents for sale. You can post your patent here. If you want to look at other patents for sale, link to the most recent issue, look for "Notices," then proceed to "Notice of Public Sale" for the list. Note that this might not appear in each issue, but you can still check each week.
Trade/invention shows — such shows would be a good place to prospect for potential buyers or do some probing.
Online patent marketplaces — there are free and paid online patent marketplaces that you can check out. Bold Patents compiled quite a list of such marketplaces here.
Professional help — it would be wise to seek professional help to ensure that nothing goes wrong during the entire process.
Step 4  Negotiate
Apart from discussing the transaction scope of the patents, here are a few other points to take into consideration when negotiating with the potential buyer.
Honest disclosure
Is the patent previously or currently licensed? Are there any litigation issues regarding the subject patents? These are some things you will need to let the potential buyer know. If a patent is currently licensed, you will need to discuss the licensing terms with all parties involved.
Payment amount
The price for a patent or portfolio can vary drastically. Unlike buying a smartphone with a set price or real estate with relative pricing references, establishing the sale price for patents is extremely difficult. For inventors, a corporation may buy a patent for a few thousand US dollars or for over $40,000. For corporation portfolios or bundles, some transactions will reach millions of dollars. Last year (2019), over 1,700 of Intel's modem patents on wireless technology along with key personnel were sold to Apple for approximately $1 billion. Also, software or technological patents may get better prices.
Payment terms
How will the payment be made? In a single lump sum? Or maybe payment by installment each quarter? Year? Perhaps you are also considering royalty payment. If so, will the royalty be based on profit or revenue? If revenue, will it be gross revenue or net revenue? Your decisions will need to rely on your business and sale strategy.
Step 5  Transact
Finally, the last step: close the deal! Please note two main points: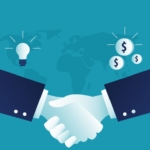 The Contract
The items negotiated upon (scope, price, payment terms, etc.) should be stated clearly on the contract. Normally, the claims of the patents will not appear in the contract itself, even though the rights of a patent lie in its claims. The subject patent(s) stated in the contract are usually listed as Exhibit A, Exhibit B, and attached to the contract as an addendum.
Assignment Agreement
To transfer the current assignee to the buyer, an Assignment Agreement needs to be composed and submitted to be recorded with the relevant PTO. For more on patent assignment, see our basic guide on patent assignment.
More Tips
Here are a few more tips regarding patent selling that you should be aware of:
It is important to know if you should continue pursuing the sale of a certain patent since it is well known that over 95% of patents are worthless. As harsh as this sounds, most patents may be wonderful inventions or ideas but not economical or marketable. Setting a stopping point is also a good idea.
Patent selling may be expensive and time-consuming. You can explore other options such as licensing or pledging.
Before moving ahead to sell your patent, make sure that this move is in line with your business's patent monetization strategy. Don't rush, you can always test the waters before jumping in.
Conclusion
By going through these 5 steps to patent selling, we can see that the biggest challenge faced by any patent owner looking to monetize, is evaluating market value. This will not be a one-man task, with numerous factors to consider and we recommend that you seek professional assistance in monetizing your patent portfolio.
Take a closer look at your patent's rankings and find your potential buyers
with Due Diligence.
Download the Patent Quality and Value Rankings White paper below to get an extensive view of patent valuation.
Interested in trying our Patent Search? Contact your Client Success Specialist now!