InQuartik is happy to share the good news that we are now a supporting member of the SPIF Project!
The SPIF Project was developed by Richardson Oliver Insights, Cipher, Unified Patents, RPX, and IAM to ease the difficulties and challenges IP professionals face when dealing with diverse and varied forms of patent identification information; thus, the SPIF format.
Patent lists include application and publication numbers often mismatched in format and differ according to the issuing PTO or IP tool used in exporting a list. This may not seem much for just a handful of patents, but often, IP professionals work with portfolios that contain tens of hundreds of patents and applications. This task, traditionally done manually, is considerable in cost and opens up the possibility of human error.
Some examples of problematic entries: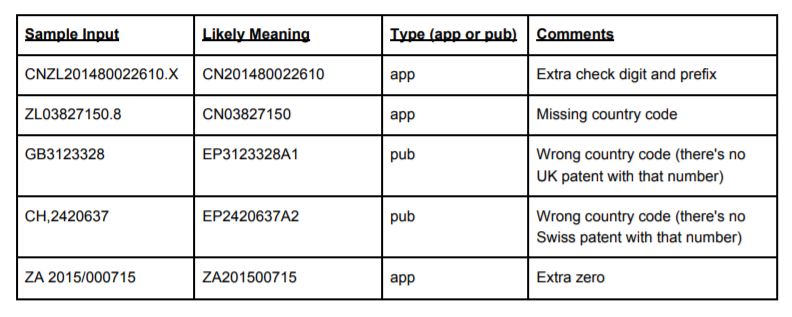 The SPIF format is a uniform format that can be adopted to ease the time and effort needed to confirm and standardize each patent portfolio at hand. Using the SPIF format, lists can be transferred between different parties, either for M&A, licensing, patent sales, analysis, etc., and used in various patent analysis platforms, docketing systems, and other IP tools with more efficiency.
The free SPIF converter tool is provided on the official website and can convert a patent list into a SPIF-compliant list.
InQuartik has constantly been working with patent data and fully understands how time-consuming and challenging standardization of patent data can be. We are proud to be a part of this significant project and will continue to strive towards unified patent data.
For more information about SPIF, please visit the official website at https://www.spif.group/ or Contact Us.
About InQuartik
InQuartik is an IP intelligence company dedicated to converting patent data into actionable insights and delivering AI-driven solutions. With a database of over 100 million patent documents from 100+ countries and regions, InQuartik is an industry leader. Throughout the entire patent lifecycle, InQuartik supports IP professionals and law firms through its platform ​— ​Patentcloud ​— enabling them to work smarter, live better, and gain more success.