A Historic Day for the Mac
As predicted in our December 2019 article — The Story of Intel, Apple, and Qualcomm: The Apple and Qualcomm Lawsuit — Apple has now officially announced that it will start to use its own silicon chips for some of its Mac hardware, ending an almost 15-year dependence on Intel to provide processors for its flagship laptops and desktops.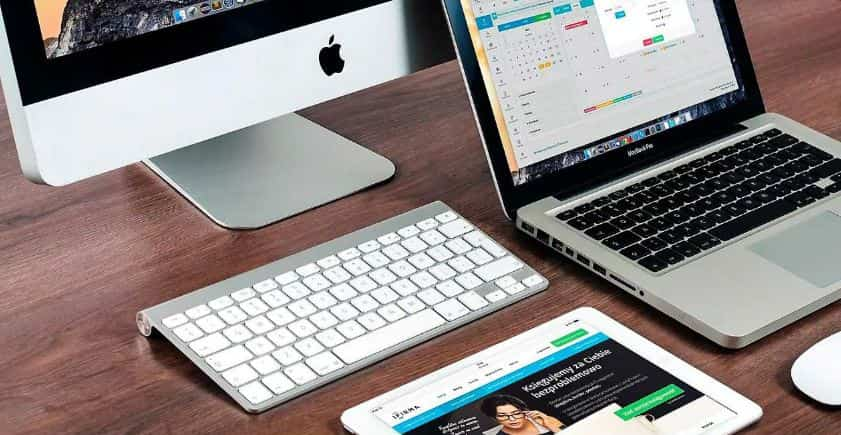 Apple CEO Tim Cook called it a "historic day for the Mac" and described the transitions to PowerPC, Mac OS X, and the move to Intel chips before revealing plans about using Apple's very own ARM-powered silicon in its Macs. This move means that in the future, on these new machines, macOS will support native iOS apps and macOS apps side-by-side.
Apple is due to release the first Apple ARM silicon Mac at the end of 2020, and it anticipates the shift taking around two years. It appears that Apple isn't moving solely to ARM-based Macs right now as new Intel-powered Macs are still in the pipeline that Apple will support for "many years." However, moving away from Intel-based silicon in Macs is still a massive change for Apple.
The most obvious benefit this shift will bring in the future will be the enabling of iOS and iPadOS apps to run natively on macOS. Apple stated, "most apps will just work." This means that the user, for the very first time, will be able to run native macOS apps alongside native iOS apps side-by-side. With its move to in-house processors, Apple promises new levels of performance with less power consumption.
Apple is also creating its own unique system on a chip (SoC) range for Macs. The new ARM-based structure across the suite of Apple products should now make the creation and optimization of apps across the major Apple devices more efficient for developers.
What Exactly Are ARM Processors?
ARM architecture was first developed by Acorn Computers in the 1980s. ARM processors are a family member of CPUs that are based on the RISC (reduced instruction set computer) architecture, which was developed by Advanced RISC Machines (ARM). ARM produces both 32-bit and 64-bit RISC multi-core processors.
RISC processors are created to perform fewer types of computer instructions so that they can run at a higher speed, thus achieving a more significant number of millions of instructions per second (MIPS).
By removing unneeded instructions and optimizing pathways, RISC processors afford outstanding performance with less power output. In addition, the uncomplicated design of ARM processors allows for more efficient multi-core processing and smoother coding for developers. As a result, ARM processors are utilized in a multitude of consumer electronics, such as smartphones, wearables, and tablets.
Due to their reduced instruction set, fewer transistors are required, enabling a smaller die size for the integrated circuitry. Furthermore, the ARM processor's modest size, decreased complexity, and lower power consumption makes them suitable for the increasingly smaller devices of today.
An introduction to the fundamentals of ARM architecture
Who Designs ARM Processors?
With its global headquarters in Cambridge, UK, and its US headquarters in California, USA, Arm Holdings is a company that deals in semiconductor and software design. Its main business is the design of ARM processors. ARM Holdings is a wholly-owned subsidiary of the SoftBank Group.
It's worth mentioning that ARM Holdings doesn't actually manufacture or sell CPU devices based on its designs; instead, it licenses the architecture to interested parties. ARM offers many different licensing terms that vary in cost and deliverables.


Intel Processors vs. ARM Processors
When you acquire a processor, you will soon discover that some designs feature Intel processors while others incorporate ARM architecture. Both of these processors are created with low-power operation in mind. ARM's structure is simplified and is meant to reduce energy wastage. Intel processors include complicated designs to match the compatibility of both its desktop and laptop CPUs.
ARM processors have been used in portable devices for a long time; however, Intel is a relative newcomer. ARM processors are comparatively low in price; therefore, Intel will need to reconsider its pricing strategies to stay competitive. ARM processors and their extensive usage have forced Intel to improve its efficiency.
What Are the Main Benefits of ARM Processors?
Are There Any Disadvantages to ARM Processors?
From a binary perspective, ARM is not compatible with Intel's x86, meaning that Windows will be unable to run on it in the near future.
Certain ARM processor clock frequencies, in some instances, can affect and limit speeds and memory bandwidths.
Debugging can be difficult due to the scheduling of instructions.
The performance of ARM processors greatly depends on the execution of the programmer. If the programmer doesn't execute it precisely, it can take a very long time to work correctly.
Apple's ARM Chip Patents
To gain insight into the chip-related patents that Apple owns, we utilized Patent Search, Patent Vault, and Due Diligence by Patentcloud.
Patent Search is an AI-powered patent search tool developed to make it as easy as possible to find patents.
Patent Vault is a patent management software that enables you to gather all your patents in one place, no matter where they are from.
Due Diligence makes patent portfolio evaluation and analysis simple. It turns patent data into meaningful and visually appealing charts.
First of all, we needed to generate the patent list. So, we used the following search query to find the Apple ARM-related patents:
(AN/("APPLE" or "NEXT ISSUE MEDIA" or "APPLE SALES INTERNATIONAL" or "SHAZAM ENTERTAINMENT" or "BEATS MUSIC" or "FILEMAKER" or "AKONIA HOLOGRAPHICS" or "APPLE DISTRIBUTION INTERNATIONAL" or "BEATS ELECTRONICS" or "APPLE OPERATIONS" or "APPLE OPERATIONS INTERNATIONAL" or "APPLE CANADA" or "APPLE COMPUTER TRADING SHANGHAI CO" or "BRAEBURN CAPITAL" or "AUTHENTEC" or "AUTHENTEC SRO" or "AUTHENTEC SHANGHAI CO" or "UPEK" or "AUTHENTEC KK" or "UPEK PTE" or "UPEK BEIJING TECHNOLOGY CO" or "UPEK KK" or "APPLE OPERATIONS EUROPE")) and (Full/("reduced instruction set" or RISC or "instruction set" or "instruction set architecture" or "ISA")) and SPEC/"ARM"
We would like to point out that to find the Apple patents that are the most closely related to ARM, we included those patents that mention "instruction set" and  "ARM" as they would be regarded as ARM-related chip patents.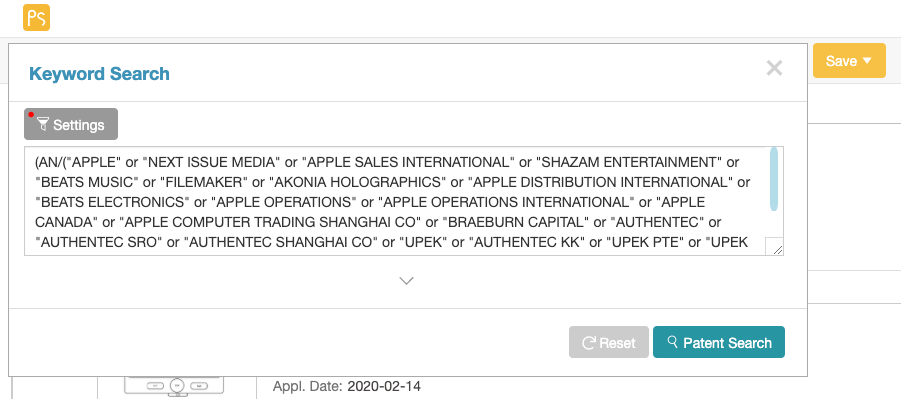 We then exported the patent list to a project in Patent Vault by Patentcloud. Uploading the Patent Vault project to Due Diligence was as easy as one click.

Apple's ARM-Related Patent Portfolio Overview
After importing the extended patent family list of the Apple ARM-related patents from Patent Vault to Due Diligence, we transformed the patent data into meaningful charts for more insight into the patents. To access the full report, submit your email address at the bottom of this article. Better still, unlock the full power of Due Diligence by signing up for a free trial.
In the meantime, here is a taster!

This map shows the overall patent deployment (geographically.) We can see that the Apple ARM-related patents are predominantly deployed in the US.

The chart shows the remaining life of the active patents in the portfolio.

This chart showcases the top inventors. The top three inventors were more active between 2010-2011.


This chart compares the Patent Quality and Value Rankings for the Apple ARM-related portfolio in the same IPC subclasses. The Patent Quality and Value rankings of the portfolio and the overall distribution in the same IPC subclasses are also compared.
As you can see from the chart, the Apple ARM-related patents are above average in both quality and value.

This chart shows the potential targets of the Apple ARM portfolio. The data is based on the number of times a company or individual cites the patent family as a reference. It is reasonable for Apple to be at the top as it is expected to cite its own. However, the following companies could certainly be considered as potential licensees of the portfolio.