Apple announced the acquisition of the majority of Intel's smartphone modem business for $1 billion
Intel announced its exit from the smartphone modem business
Apple accused its chip supplier Qualcomm of charging unreasonable fees for patent royalties. A legal battle commenced but was later settled
Apple will continue to use Qualcomm modems for its first generation of 5G iPhones but will bring production in-house when it builds future 5G iPhones.
In July of this year, Apple announced that it had acquired the majority of Intel's smartphone modem business for $1 billion, although reports suggest that Intel is taking a "multi-billion-dollar loss."
As part of the deal, along with 2,200 of Intel's employees, Apple also gained Intel's patents, equipment, and some additional intellectual property. The initial announcement came a few short months after Apple settled a long-standing legal dispute with Qualcomm, which happens to be one of Intel's main competitors.
Last Monday (December 2nd, 2019) the deal was finalized. Apple acquired a vast portfolio of wireless patents from Intel, and as it stands, Apple now holds more than 17,000 wireless technology patents including protocols for cellular standards, modem operation, and modem architecture.
It's worth noting that the sale only included Intel's smartphone modem business; they will still continue to make modems for PCs, Internet of Things contraptions, and autonomous vehicles.
The Apple and Qualcomm Lawsuit
Qualcomm supplies modems for Apple's devices. Previously, Apple had accused Qualcomm of charging unreasonable fees for patent royalties and for declining to sell chips to companies that refused to license the patents.
Apple had an issue with Qualcomm's licensing fees, and this might be the reason why; While some companies license their patents individually, Qualcomm licenses all of its patents collectively as a group.
Therefore, for a specified fee (which is typically based on the retail price of the end product, usually a phone), the device maker can then utilize all of Qualcomm's technology.
This licensing tactic isn't unusual for the mobile industry; many companies, including Ericsson, Huawei, and Samsung, also command licensing fees that are based on the entire device.
In conclusion, any company that makes a device that connects to a mobile network must pay Qualcomm a licensing fee, regardless of whether or not it uses Qualcomm's chips.
Qualcomm's Licensing Fees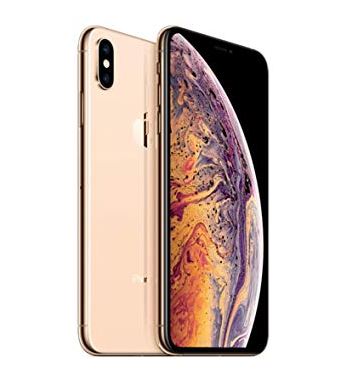 So let's take a look at Qualcomm's licensing fees. We will use the iPhone XS as an example. The cost of the device is $999, and the value of a chip is around $20. The Federal Trade Commission and Qualcomm conflict exposed the licensing fees that Apple paid.
Apple paid Qualcomm a fee which they believed to be five times higher than what it thought was a fair price. Apple wanted to pay $1.50 per device (based on a 5 percent fee for the cost of each $30 modem that connected iPhones to mobile networks).
Apple actually paid $7.50 per phone. This $7.50 per device rate was still lower than what Qualcomm wanted from the contract manufacturers ($12-$20 per device) so Apple agreed.
The End of the Apple and Qualcomm Lawsuit
The Apple and Qualcomm lawsuit over patent licensing ended in April 2019, and all worldwide litigation ceased. The two companies had been battling against each other in courts in the US, China, Germany, and other countries for two years.
In the United States, Apple initially sued Qualcomm for $1 billion, in China, it was for $145 million. During the period of legal action, Apple used Intel's modems to build the iPhone XS.
According to a joint statement, Apple will make an undisclosed payment to Qualcomm, the companies also reached a six-year licensing deal that includes an option to extend for a further two years and a multiyear chipset supply agreement. The agreement went into effect on April 1, 2019.
The reason behind Apple settling with Qualcomm is believed to be due to its need for 5G chips. A Nikkei report suggested that Apple was testing Qualcomm's 5G chips during the settlement stage of the Apple and Qualcomm lawsuit. Soon after the settlement was announced, Intel, who also supplied to Apple, said it was leaving the 5G phone modem business.
Making peace with Qualcomm seemed to have solved a short-term dilemma for Apple, there was bad blood between the two companies and, let's be honest, Qualcomm was never going to be Apple's exclusive modem supplier.
For Apple to develop its own chips for its own modems, it must hold the related patents for the technology, therefore, by incorporating the modem technology of Intel, Apple can source more parts for its associated devices in-house rather than outsourcing to vendors like Qualcomm.
As per the settlement with Apple, Qualcomm will get a licensing fee and by the looks of it, will proceed to sell modems for as long as they are better than what Apple can build in-house, so the decision need not cause heartache for Qualcomm.
Intel and Apple
Apple started buying Intel modems back in 2016 for the iPhone; this move happened around the same time as the patent royalties dispute with Qualcomm.
Intel started to lose favor with its modem business, which in turn led to severe difficulties maintaining its Apple account and creating the 5G modem for the iPhones of 2020. This is when Apple made up with Qualcomm and said that it would be supplying the modems for its 2020 iPhones.
Various online sources speculated that one of the mains reasons why Apple initially involved itself with Intel was to ultimately co-develop a modem that could be combined with an Apple system-on-a-chip (SOC).
By building the modem onto the Apple SOC they will be able to tune the software more efficiently and improve battery performance. Regardless of whether or not this will ever transpire, with the acquisition of Intel's modem business, Apple will own the intellectual property and the people-power it requires to do this on its own.
Apple has always needed to develop its own modem. After all, it has always designed its own processors for the iPhone and iPad, allowing it to optimize them for its own devices, thus having a performance-related competitive edge over Android, which typically incorporates Qualcomm chips. However, Apple's current chip design expertise only has so much mileage in the modem business. Apple doesn't want to rely on the licenses of other companies.
It's highly likely that Apple will keep on using Qualcomm modems for its first generation of 5G phones, but bringing smartphone modem production in-house will offer significant benefits when it builds the future 5G iPhones.
In a CNBC interview, Intel's CEO Bob Swan explained the justification behind selling the modem business:
"5G modems were not an area that would differentiate growth for the industry. And with only one customer — Apple — retaining the business would not provide attractive returns. "

– Bob Swan, Intel's CEO
Intel also claimed that Qualcomm's anti-competitive licensing tactics had a hand to play in the company leaving the smartphone modem business and the resulting acquisition.
Conclusion
It could take a long time before the acquisition pays dividends, Apple has a lot of work to do to transform Intel's technology into a remarkable 5G modem. After all, Samsung and Huawei took around a decade to source competitive modems, and while the acquisition gives Apple a head start, Apple doesn't make any networking gear. Apple has acquired a modem business that was struggling to join the 5G era. Can Apple ever catch up with Qualcomm? Only time will tell.
What's Next?
So there we have part one of the Apple, Intel, and Qualcomm story, which included the Apple and Qualcomm lawsuit. Stay tuned for part two of the Apple, Intel, and Qualcomm tale where we will take a look at some of the acquired Intel patents with Patentcloud.
Featured image courtesy of Intel