Key Facts About the Footwear Industry
In 2017, the global footwear market was estimated to be worth $246 billion USD and was forecast to reach approximately $320 billion USD by 2023.

North America held a 34 percent revenue share of the global footwear market In 2017.

In 2018, the estimated global market value of women's footwear was $152.1 billion USD and was forecast to reach approximately $220 billion USD by 2027.

With a median price per pair of sneakers of 80 USD, Nike was the most expensive global mainstream sneakers brand as of 2017.
Source: Statista
Real-Life Footwear Design Patent Infringement Case: Crocs vs. USA Dawgs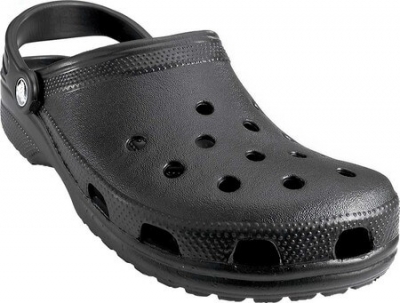 Love them or hate them, there's no mistaking a pair of Crocs when you see them. Crocs are considered to be a commonly copied brand of footwear and have filed many lawsuits over alleged knockoff designs over the years.
Crocs started the legal ball rolling against USA Dawgs in 2006, not long after the USPTO issued the footwear design patent D517789 for the clog-like shoe, you can view the patent document here. It all began when Crocs filed a design patent infringement suit against Double Diamond, which happens to be the Canadian affiliate of USA Dawgs. In 2012, Crocs then added USA Dawgs as a defendant.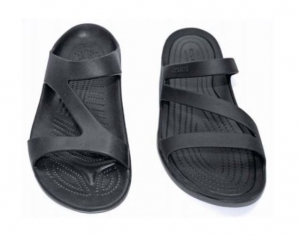 In August 2016, along with the counterclaims made in the initial suit that Crocs filed, USA Dawgs filed a lawsuit of its own. This suit accused Crocs and some of its current and former execs of obtaining patents fraudulently and filing baseless lawsuits purely to attempt to monopolize the market for clog-like footwear.
Additionally, in July 2017, USA Dawgs claimed that Crocs had infringed the footwear design patent of its Z sandal (the USA Dawgs Z Sandal is to the left of the image, the Crocs Swiftwater Sandal is to the right.)
The Patent Trial and Appeal Board (PTAB) decided that the Crocs design patent (D517789) was not original enough thanks to a similar footwear design that had been published over a year before Crocs filed its patent application. Crocs appealed the PTAB's decision and by 2017, the validity of the Crocs patent had been rejected a whopping three times.
Crocs didn't give in and in September of 2019, perseverance paid off as the PTAB reversed its earlier decision which effectively validated the patent and gave Crocs the legal green light to fight alleged counterfeits. It's also worth mentioning that Crocs and USA Dawgs have been involved in legal battles for well over ten years.
After the reversal of the decision, a Crocs spokesperson stated:
"Crocs will continue to aggressively protect its intellectual property and enforce it against those who unfairly trade-off of the brand's goodwill and reputation."
Additional Footwear Design Infringement Facts

According to a report created in partnership with the European Union's Intellectual Property Office, footwear is the product counterfeited the most, followed by clothing, leather goods, and gadgets.

An article by Satra states that designer high heels, sports shoes, and work boots are the most copied types of shoes.

Nike was the most copied brand in 2013, Apple was second.

Ugg regularly offers incentives to their customers to buy genuine goods, they also make a conscious effort to educate consumers on spotting fakes, the importance of avoiding counterfeit products, and the consequences of purchasing these products.
Avoiding Footwear Design Infringement with Design Search by Patentcloud
Whether you are a footwear designer or seller, Design Search by Patentcloud offers a simple drag and drop solution where you can gain insights into whether or not you are at risk of footwear design infringement.
It's safe to say that most designers and sellers overlook, or are simply unaware of the dangers and consequences of design patent infringement. The good news is, a speedy infringement evaluation can be conducted independently, without the need for a costly patent attorney.
Furthermore, you can conduct an even more thorough design patent search to fully understand the complete content of a patent with Patent Search by Patentcloud. Just click on any patent number from within your design search results, and you will be directed to the full-text of the patent in Patent Search.
With Design Search you can check to make sure that your product or design image is unique, avoiding the same issue that Crocs initially faced with their design patent D517789.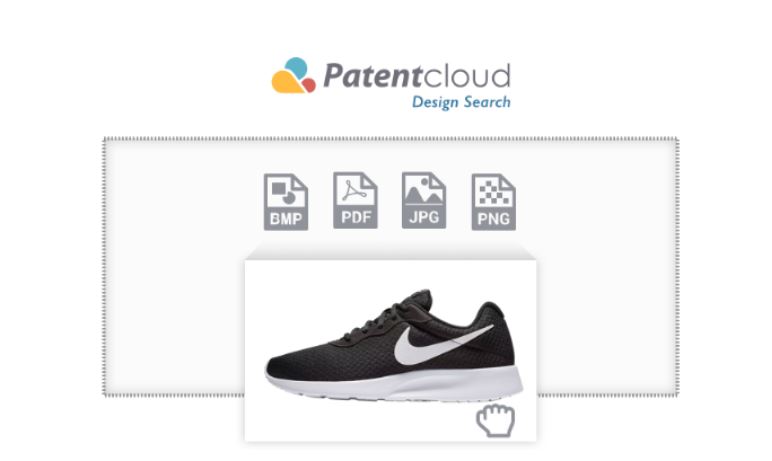 The drag and drop interface has made it easier than ever before to search for similar designs. You don't need to be an intellectual property expert to use Design Search.
Once the image has been uploaded to the powerful design patent database, you will be given the option to crop the image, this is useful if there are other images within the picture that you are going to use. Whether you decide to crop or not, once you hit the search icon the design patent results will be displayed immediately, it's really that simple.
After the search results have been populated, you can dig even further by using the powerful filters to refine your search results even further.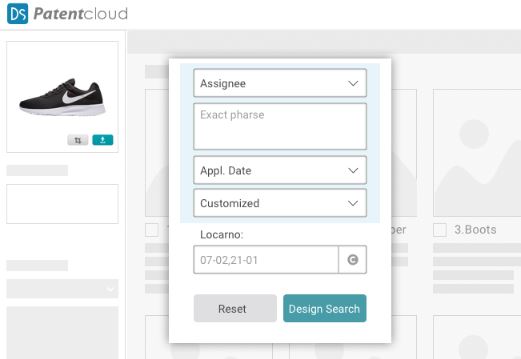 You can refine your search to increase accuracy with the following filters:
Keywords: Increase the chance of populating the most relevant results by combining an image with keywords.
Patent Offices: Make sure you don't miss patents from other countries.
Assignee or Current Assignee: Increases the accuracy of your search results.
Application Date or Issue Date: You can input relevant dates to narrow down your search results.
Locarno: The international system used for the classification of design patents and industrial designs.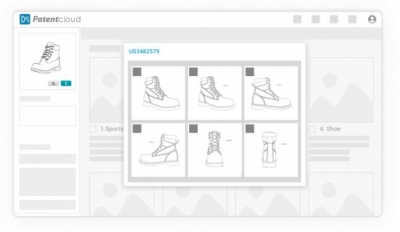 Use Design Search to view the standard angles of design patent drawings.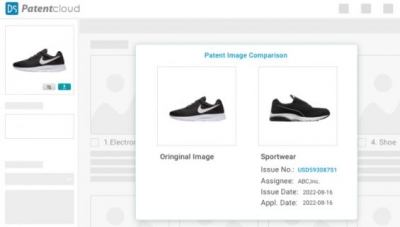 You can view your design next to a similar design side-by-side to help you to evaluate the two designs more efficiently.
Design Search encompasses the regularly updated design patent data from the following patent offices:
 United States Patent and Trademark Office (USPTO)

 Japan Patent Office (JPO)

 European Union Intellectual Property Office (EUIPO)
 National Intellectual Property Administration of China (CNIPA)
The eCommerce industry is huge and will continue to grow, with this in mind, it is becoming more crucial than ever to protect yourself from the risk of design patent infringement.
Get your free trial today by signing up here!