From Cars to Bras…
In our previous article from this patent infringement series, we looked at design patent infringement in the sports car industry, for this week's installment, we are going to take a look at the bra industry and a couple of noteworthy infringement cases.
Key Facts About the Bra Industry

According to Life magazine, Herminie Cadolle of France invented the first modern bra in 1889. Her description reads "designed to sustain the bosom and supported by the shoulders." She patented her invention and showed it at the Great Exhibition of 1889. Cadolle's business is still running today.

The most expensive bra, according to the Guinness Book of World Records, is the Victoria's Secret's Heavenly Star Bra, which was created in 2001 and is valued at USD$12.5 million. It features 1,200 Sri Lankan pink sapphires and has a 90-carat emerald cut diamond as its centerpiece.

Underwear accounts for a more significant proportion of the US market – 4% – than it has in the last four years. This 4% is worth $12 billion to the US, and globally, the lingerie market is predicted to hit $55.83 billion by 2024.

1907 was the year that Vogue magazine first used the word brassiere in their publication.

There once was a bra specifically designed to break into two gas masks in case of emergency.
Key Player: Victoria's Secret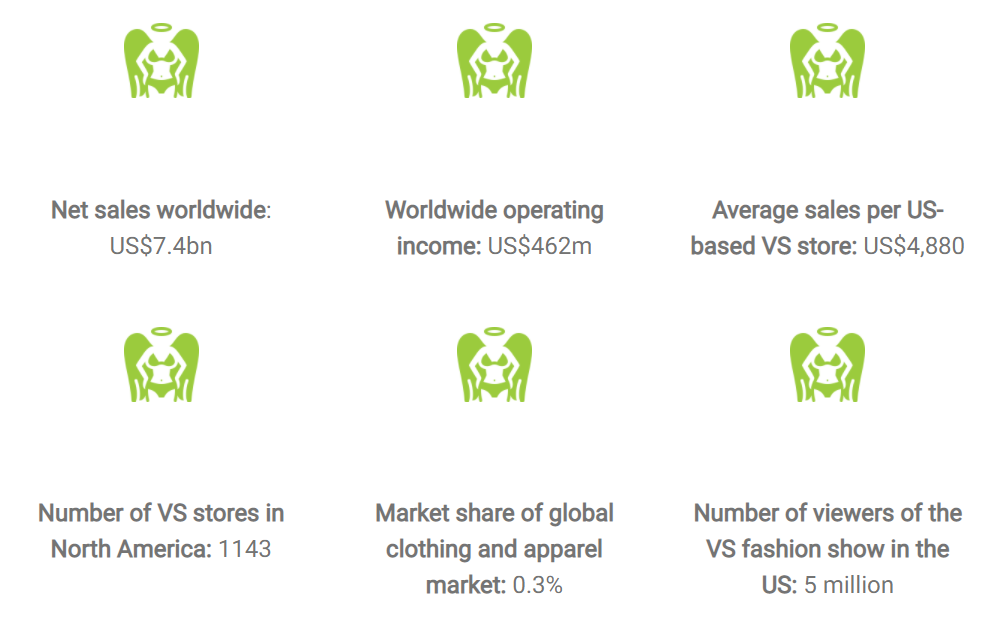 Real-Life Patent Infringement Cases:
A bra can be covered by a design patent or a utility patent. A design patent is concerned by how an invention looks and feels, whereas a utility patent, on the other hand, will protect any unique functions that the invention may have.
Click here to find more about design patents and utility patents.
In this article, we are going to look at two infringement cases, one for design patent infringement and one for utility patent infringement.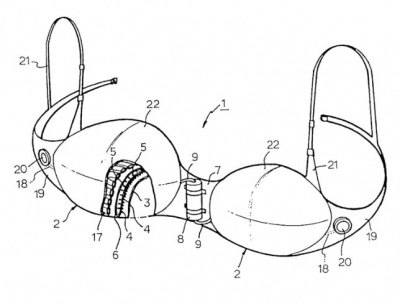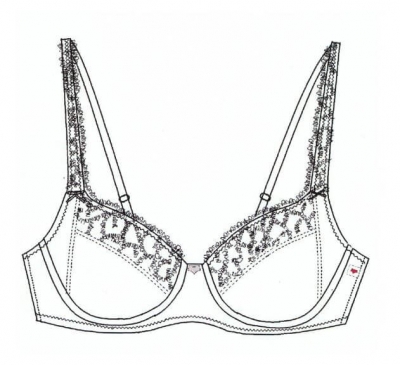 Design Patent Infringement Case: Lululemon vs. Under Armour
On July 7th, 2017, Lululemon Athletica, the sports and leisurewear company, filed a patent infringement suit against Under Armour. Lululemon alleged that three of Under Armour's sports bras had infringed upon design Lululemon's design patents. In Particular, Lululemon declared that the interwoven bra strap design of the Under Armour sports bra's in question was highly similar to the designs that were already protected by patents that Lululemon had filed back in 2014 and 2016.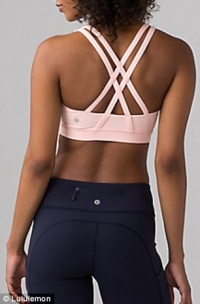 According to the filing, Lululemon sought injunctive relief to stop Under Armour from further infringing on the design patents, damages or disgorgement of Under Armour's profits from its infringing activities, prejudgment interest, and costs and attorneys' fees.
The image on the left shows the Lululemon sports bra.
The image on the right shows the alleged infringing Under Armour sports bra.
Check the two Lululemon patents here using Patent Search by Patentcloud
The filing stated that:
"[A]n ordinary observer will perceive the overall appearance of the designs of the infringing products to be substantially the same as the overall appearance of the designs of the patent-in-suit."
According to Retail Dive, the online outlet for retail news and trends, Under Armour's response to the claims was:
"Under Armour as a leading brand in the sports performance market takes the intellectual property rights of others very seriously."

– Under Armour Spokesperson
In October of 2017, both companies jointly asked a judge to dismiss the lawsuit in a federal court in Delaware, no financial or settlement details were disclosed.
Lululemon has limited opportunities to attack competitors in court as it doesn't own any patents in the technology, fabrics, or processes that make its products. Lululemon's design patents are its strongest asset.
Lululemon has amassed a total of 31 design patents on various athletic apparel items. The company appears to be using the protection to deflect rivals by threatening and proceeding with patent litigation.
Utility Patent Infringement Case: Stretchline Intellectual Properties Ltd. vs. H & M Hennes & Mauritz LP
Stretchline won against H&M after they stole a patented invention of a component of their bras. The legal battle lasted for four years.
Stretchline created a technology that stopped bra underwiring from piercing through bra material. It was later discovered that H&M had stolen this patented invention and had used it in their bras. In fact, the technology called Fortitube was found to have been used in twelve of H&M's ranges following test purchases in 2011.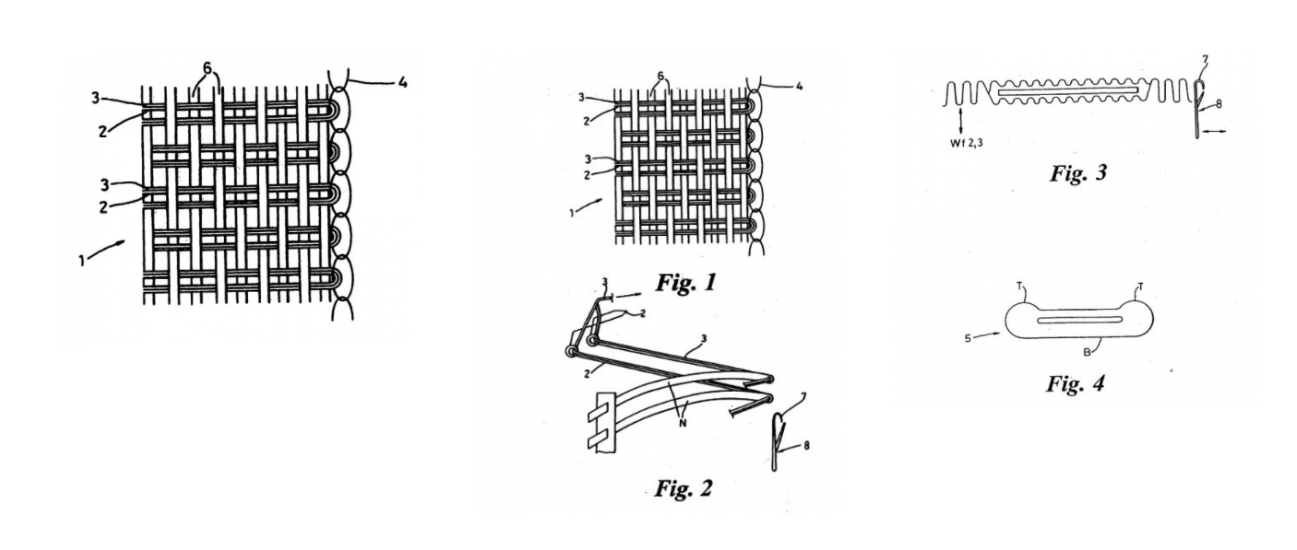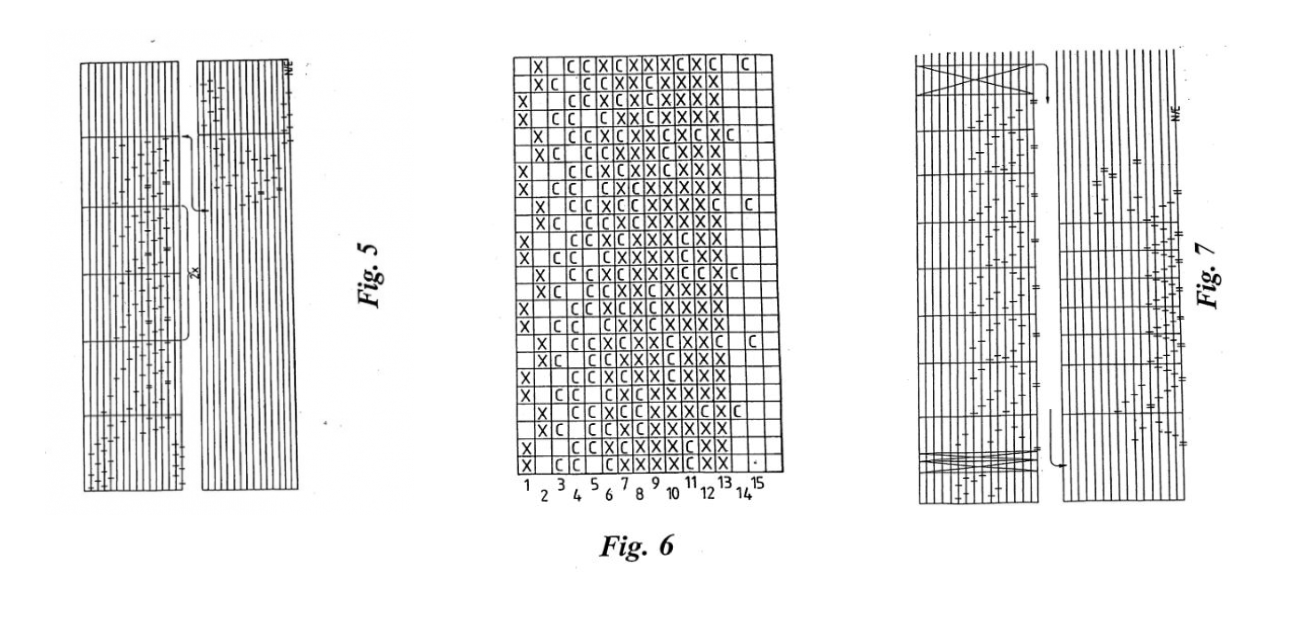 H&M did not have a license to use the patented invention, so Stretchline issued a lawsuit. The case was settled the very same year, and an agreement was put in place so that H&M could no longer sell garments that infringed upon the UK patent.
Avoiding Patent Infringement with Design Search and Patent Search by Patentcloud
Our first article in the design patent infringement series offers an overview of Design Search, the image-based design patent search tool, and how to use it to avoid design patent infringement. You can check your design using our powerful design patent database, which includes design patent data from the following patent offices:
 United States Patent and Trademark Office (USPTO)

 Japan Patent Office (JPO)

 European Union Intellectual Property Office (EUIPO)
 National Intellectual Property Administration of China (CNIPA)
When faced with the potential issue of patent infringement, you can discover whether or not a design around is a viable option for you. Patent Search can be utilized to search for all potential design around methods. To design around with the method with the greatest chance of avoiding infringement, an analysis with the Statistical Charts and Patent Matrix of Patent Search by Patentcloud will enable you to think outside of the box in terms of techniques and strategic thinking.
To learn more about Patent Search by Patentcloud and to take advantage of an expert demo and free trial, click here!