Dear Patentcloud Users,
We are delighted to introduce new features in Due Diligence, Quality Insights, and Patent Vault, and the addition of a Litigation tab and a SEP Declarations tab (whenever applicable) to individual patent pages.
Due Diligence: Search by Party and Litigated Patents Chart
Don't have a patent portfolio on hand to upload to Due Diligence? Not a problem; do a quick Party search for the Current Assignee, Assignee, Inventor, or Agency, right on the homepage.
Filters are available to narrow down your results. Filter them by Current Assignee (for co-ownership cases), Assignee (for co-applicant cases), IPC, and by doing a keyword search in TAC or Title, Abstract, and Claim.
The analysis scope for challenged US patents is expanded to include all jurisdictions – District Court, ITC, PTAB, Court of Appeals for the Federal Circuit, and the Supreme Court.
Check out the Litigated Patents chart in Historical Highlights.

Quality Insights: Applicant's Remarks in Claim Insights
When doing claim construction, quickly identify which claims have been amended or canceled by the applicant, thereby indicating prior art strength.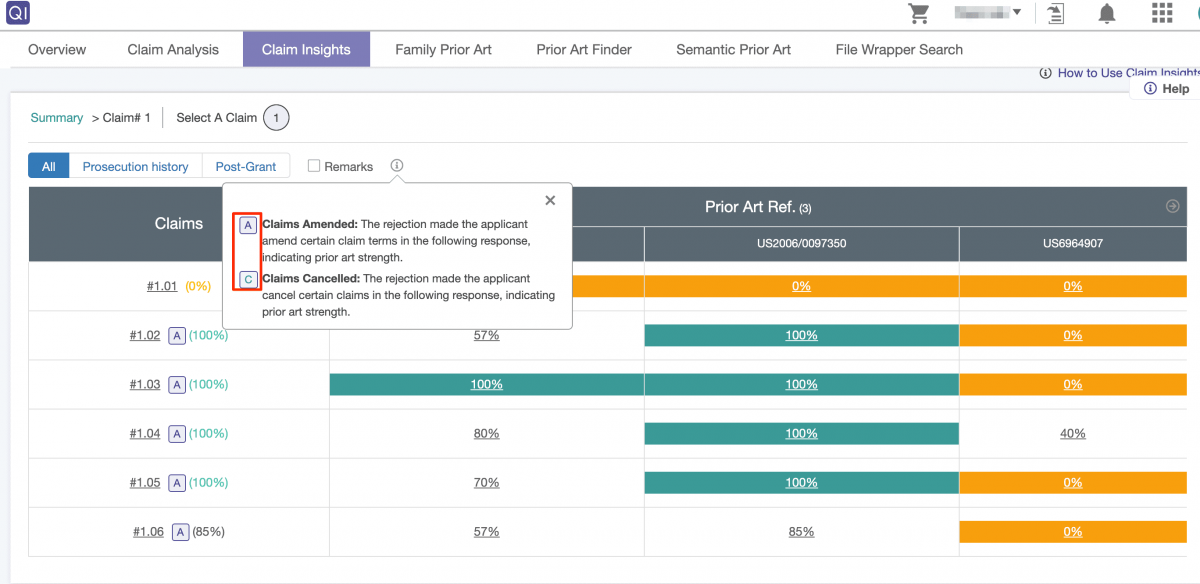 Work seamlessly with a conversation-style view of the examiner's opinion and the applicant's response.
Learn more about Claim Insights here.

Patent Vault: Folder and Feature Access Control
Project Managers can easily set up user-specific folder access. Enable read or edit access to selected or to all folders.
Managers can also set project-level feature permissions (use, read, or no permission) for Analysis charts, Automatic Monitoring for query and legal status, Memo, and Project History.
Learn more about access control here.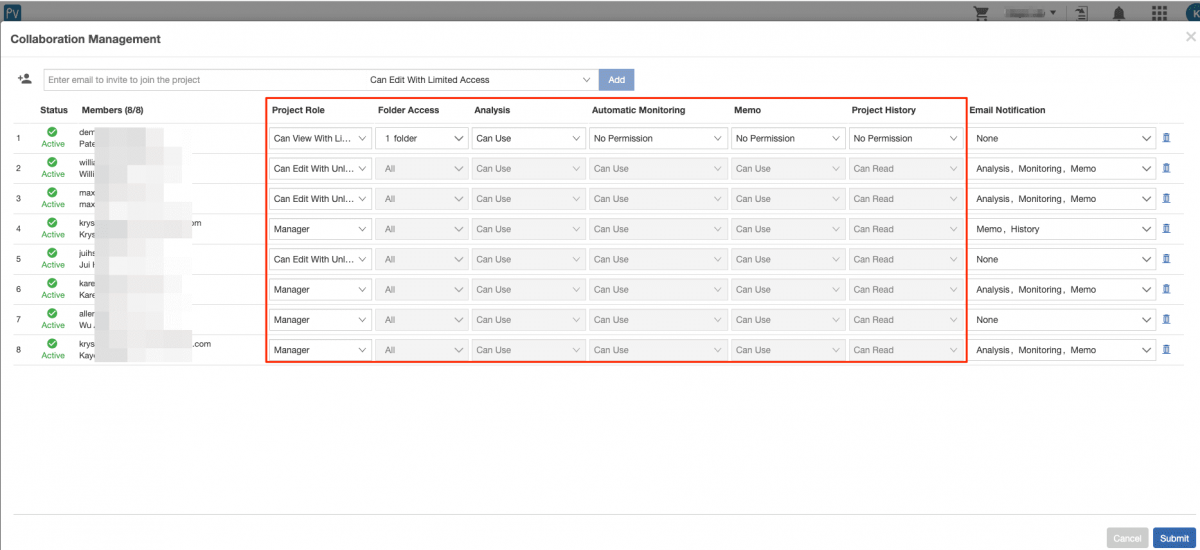 Patent Page: Litigation and SEP Declaration Tabs on Patent Pages
View any US patent's involvement in District Court, ITC, PTAB, Court of Appeals for the Federal Circuit, and Supreme Court cases.
Click here to view the period coverage and update frequency.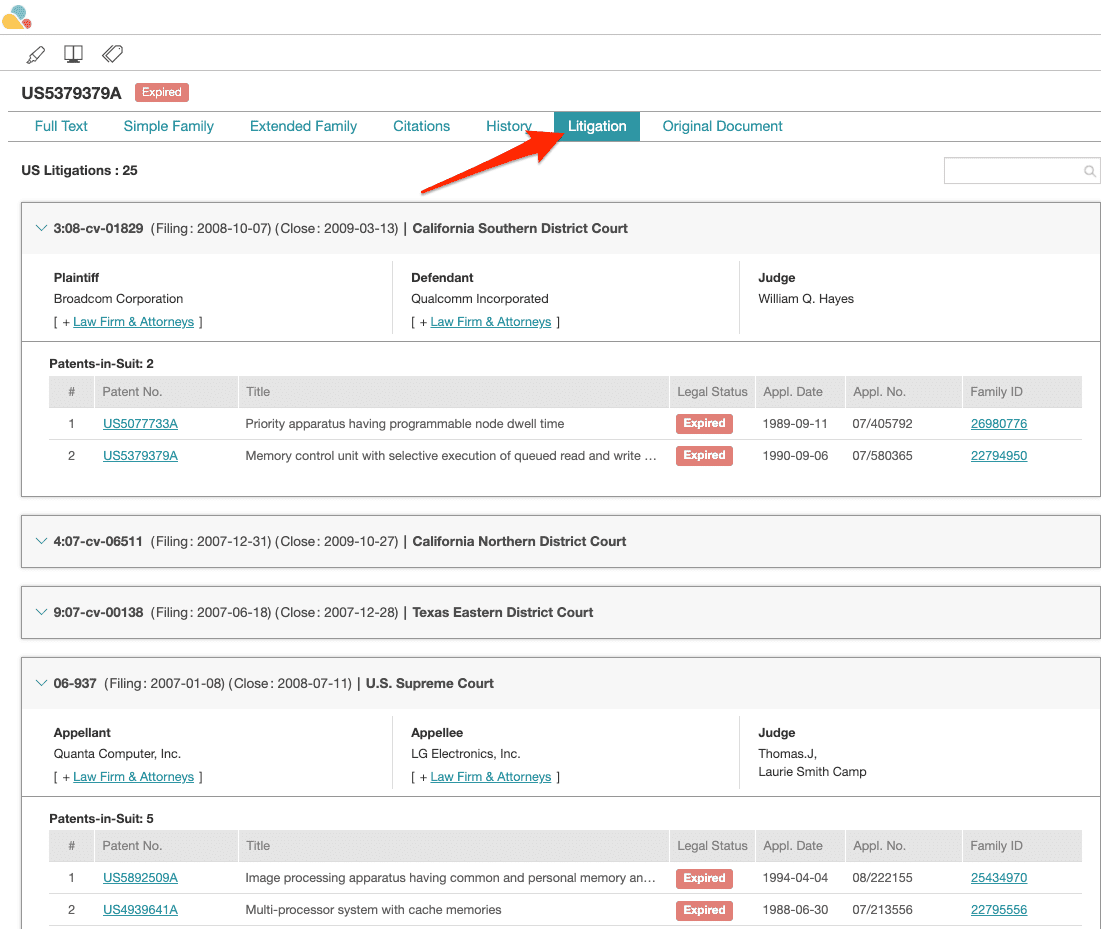 Standard essential patents (SEPs) with 3GPP specifications declared to ETSI have a dedicated SEP Declarations tab on Patentcloud.
It shows the ISLD number, 3GPP specification, tech body, release number, radio tech, and the declaring company.
For a complete and interactive SEP database, get your free trial access here.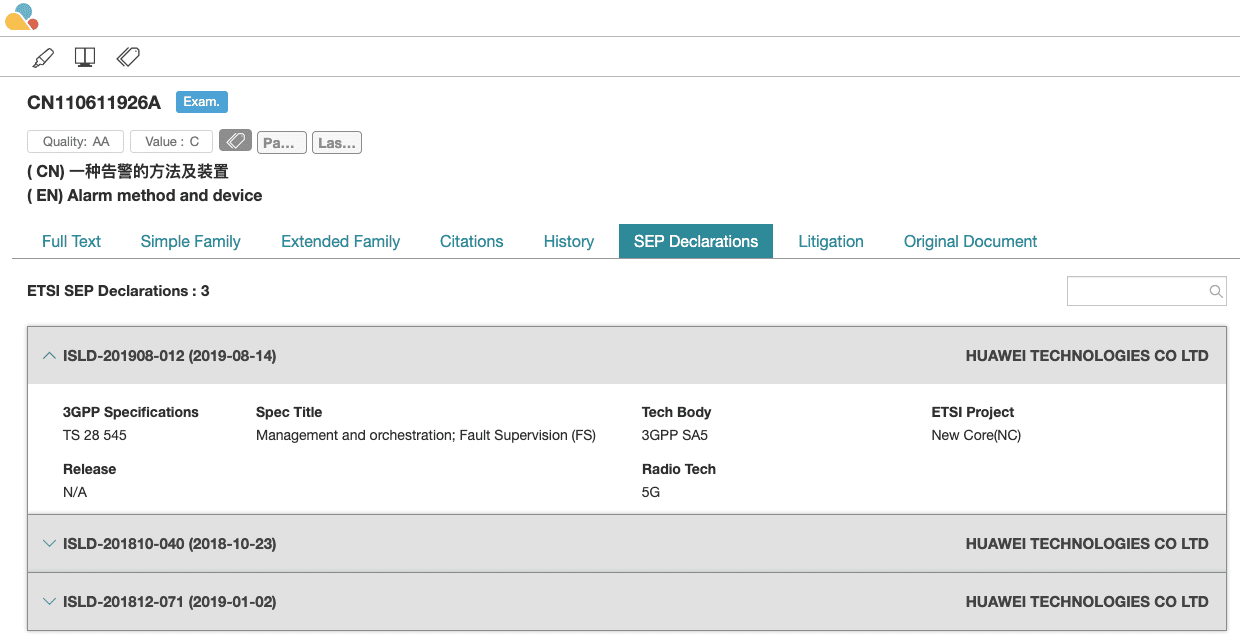 Should you need any assistance, please visit our Help Center or send us a message at support@inquartik.com. We are more than happy to help.