"The difference between success and failure is a great team"

– Dave Kerpen
As you may already know all too well, most patent management software on the market today makes working together tricky. You know the drill—enormous Excel spreadsheets and neverending email threads. Read on to discover how Patent Vault is revolutionizing patent management software and the way patent professionals work together.
Experience all that Patent Vault has to offer
In this article:
---
1. Search Within Results
Analysis made easier.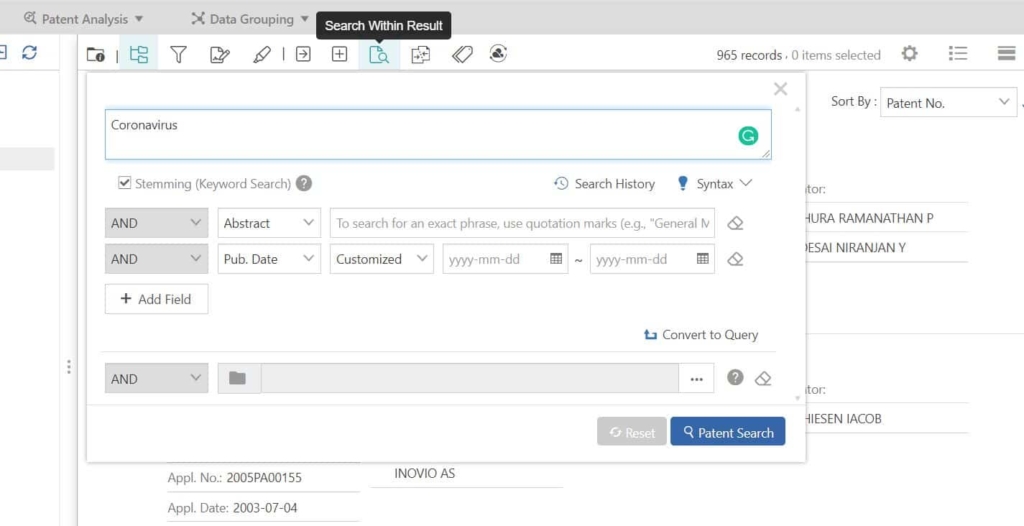 Perform a query search within the patent scope you have saved in Patent Vault.
Save time and effort as performing analysis is now easier than ever before. What's more, search within results can act as a filter that allows you to perform advanced patent filtering.
You're the boss. Search within a specific folder or all folders.
Fine-tuning is essential. Use keyword search syntax and Boolean operators (NOT/AND/OR) to obtain a more accurate result.
2. Automatic Monitoring
Never miss a trick.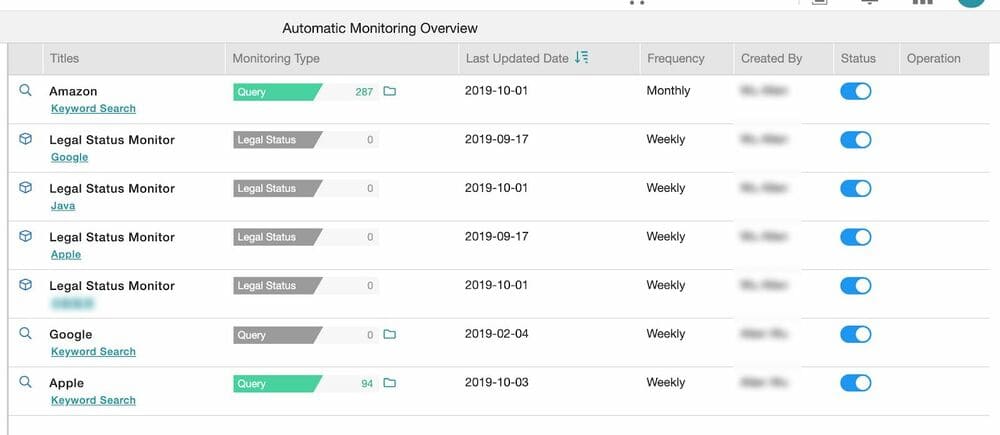 You no longer need to worry about missing out on vital changes thanks to Patent Vault's automatic monitoring.
Team members and the project manager can keep abreast of all the latest changes and developments in a project— such as changes to the patents and the work within the project itself too.
If someone creates a chart, opens a file, adds/deletes some patents, or even amends or replies to a memo, a notification can be sent to the project manager and/or the other team members.
Patent Vault has multiple monitoring and notification systems built-in, and they are available to the whole team. These include query status and legal status alerts among many others. What's more, the frequency of notifications can be set to your preference (weekly or monthly).
3. The PatentMatrix Dashboard
Unique customization.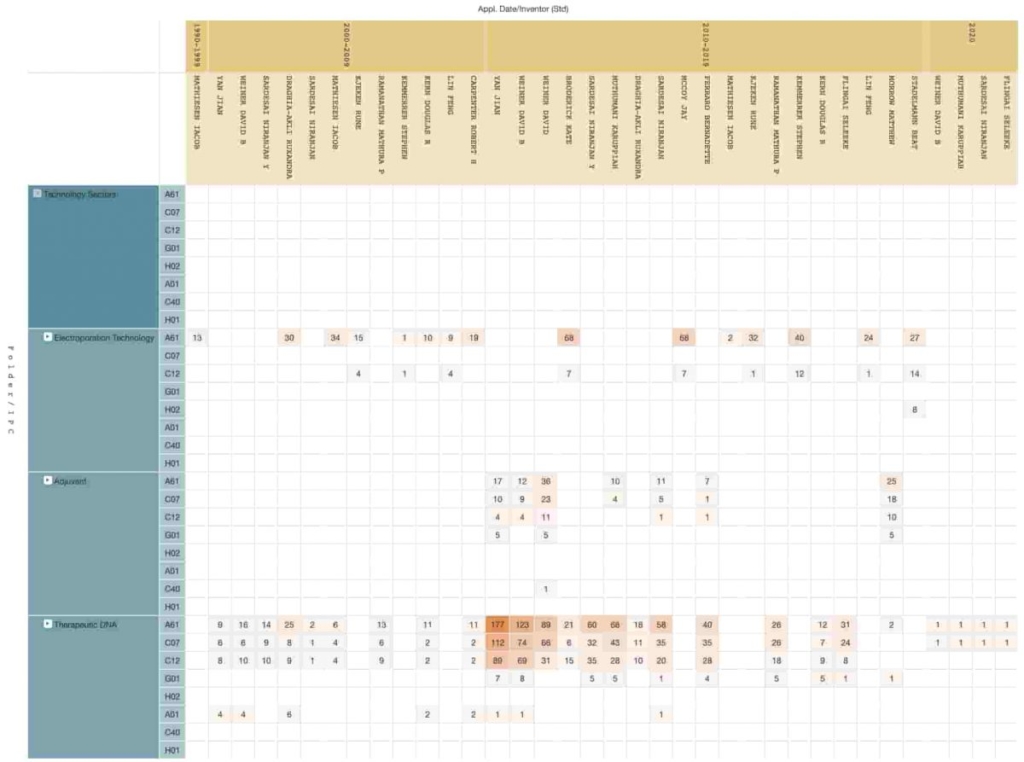 Stay in control with our range of Patent Analysis features, in particular, Advanced Analysis. Use any user-defined sets of folders to create customized charts with the two-level, pivot table-like PatentMatrix dashboard.
Greater freedom when performing analysis. The PatentMatrix dashboard provides a highly flexible analysis platform for the user.
Visualize certain data aspects—such as the product or technology—clearly.
Patent data can be organized by product, technology, or field of application thanks to Patent Vault's hierarchical processing.
4. Export Function
Export and save your results the way you want to.
Export your patent data in a variety of formats. The flexibility of the data exportation enables you to create customized patent reports. You can check the information that you wish to export.
Export the patent list in .xls and .csv format.
Export the patent document full-text in .zip format.
Export the patent document front page in .pdf format.
5. Citation Expansion
Find related patents in seconds.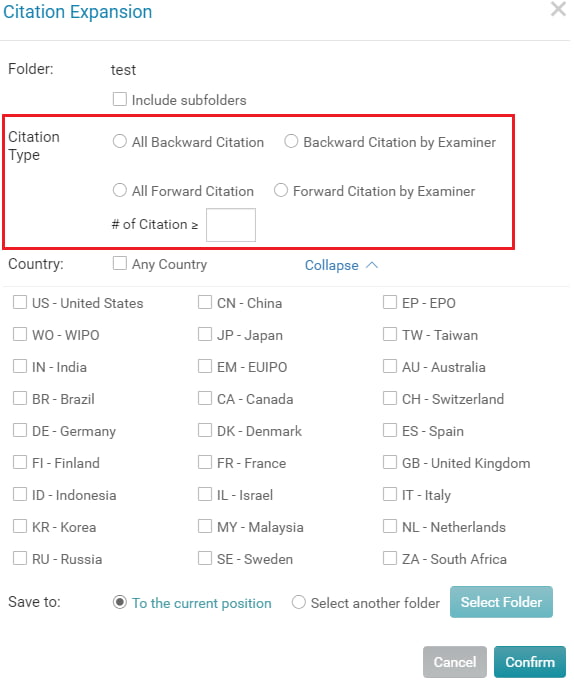 Find patents that have been cited by a specific patent, this is extremely useful for finding prior art.
Find a specific patent has been cited by other patents. This can prove to be beneficial when finding potential licensing targets.
The choice is yours, you can import all backward citations, backward citations by examiner, all forward citations, or forward citations by examiner.
Go global—filter by country or countries.
Gather and store all your patents in one place, regardless of where they are from. Patent Vault is so much more than patent management software: it assists with all stages of the patent lifecycle, from patent searches to patent monetization.
LAUNCH PATENT VAULT NOW!